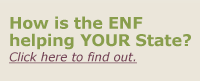 ---
"And although this is a thank you letter concerning the scholarship, I would also like to thank you for all the other things your organization does for my community and for communities throughout the nation, for although gratitude isn't always expressed, it most definitely is making an impact and is felt. At my high school, Petersburg High School, we have an Elks Student of the Month program, which recognizes outstanding students each month. Every year around 18 students are recognized and applauded for their efforts in helping better their peers and community. Without the Elks, this recognition would not exist, and many students would never receive any appreciation. Much to the excitement of all elementary students, the Elks also puts on the annual Elk's Soccer Shoot. As a volunteer once myself, I can promise the kids absolutely love it and look forward to it every year. In fact, some of us high schools students almost feel jealous we still can't compete. The best part? Everyone goes home a winner with a soccer ball and a great meal from the hot dog cookout. In addition, the lodge members who put it on each year are always so kind and easygoing, and it reminds me how great it is to live in such a wonderful community with such involved organizations, such as the Elks. Our community would not be the same without the local Elks lodge, and I'm sure the same could be said for any community in the nation with an Elks lodge."



Midday with the ENF


Join the ENF for lunch! Listen to Midday with the ENF, the ENF's new monthly podcast—hosted by Director Jim O'Kelley and sidekick, Assistant Director Debbie Doles—features stories, jokes, and an inside look into ENF programs.

Click here to listen to the most recent episode about ENF Impact Grants!



ENF Film Fest


Grab some popcorn. It's time for an ENF film fest! Click here to watch the digital versions of the six films found on the ENF Film Fest DVD your Lodge received in early November 2014.