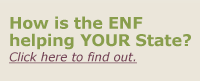 ---
"I hope to become an Elk soon, and continue to stay a part of the Elks family for my whole life."



Midday with the ENF


In our 16th episode of Midday, we recap the recently completed inaugural Elks Scholar Service Trip. Tune in, but be warned--we're readjusting to life without our fabulous temporary producer John, and the sound quality in parts of this episode isn't great. We'll do better next month!



2015-16 CIP Final Report Form Deadline


The 2014-15 Final Report Form deadline is quickly approaching! All 2014-15 Beacon, Freedom, Gratitude and Promise Grant Final Report Forms must be received by August 31, 2015.

To view the Final Report Form webinar, click here. And for a list of the top 10 commonly asked Final Report Form questions, click here.