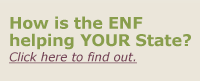 ---
"I feel incredibly privileged to be among a collection of such gifted and hardworking students that made up the pool of national applicants. I have great faith that all the applicants will help bring the world into a bright new future with all the help the Elks Foundation has provided them… I have found a new family in the Elks association that will be cheering me on through both college and the future I decide to create for myself after college. I could not have asked for a better opportunity to help me thorugh college and will never be able to show my appreciation enough."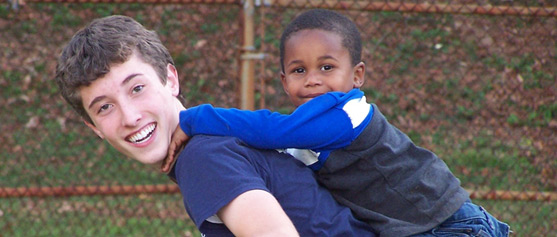 Auf Wiedersehen…Swish
(posted 09/16/2014)
The Foundation lost two special friends last week, but their work continues. Read more.
Midday with the ENF
(posted 09/12/2014)
Join the ENF for lunch! Listen to Midday with the ENF, the ENF's new monthly podcast—hosted by Director Jim O'Kelley and sidekick, Assistant Director Debbie Doles—features stories, jokes, and an inside look into ENF programs.
Click here to listen to the first episode about the Hoop Shoot!
Inspire an Elks Scholar
(posted 09/02/2014)
School is in session, and for the freshman class of Elks scholars, the transition to college can be overwhelming. You can help! Join an Elks scholar on his or her college journey.
Click here to watch a short video about how much the Named Scholarship Program means to both scholar and donor.
Final Report Form Deadline
(posted 08/25/2014)
Be sure your Lodge has its Beacon, Gratitude and Promise Grant Final Report Forms in to the ENF by August 31! If you have any outstanding paperwork after the 31st, your Lodge will not be able to apply for any 2014-15 Community Investments Program grants.
Midday with the ENF
(posted 08/22/2014)
Move over, David Letterman! Check out Midday, the ENF's first talk show filmed in front of a studio audience at Convention in New Orleans. Midday features jokes, Elks scholars, singing, dancing, and the best sidekick in the business! Click here to watch!
Web Outage
(posted 08/21/2014)
Due to a web update, enf.elks.org will not be accessible on Friday, August 22. We apologize for the inconvenience. If you would like to donate to the ENF on this day, please call 773/755-4728. Thank you for your cooperation!
Back from the Big Easy
(posted 07/30/2014)
The Elks National Foundation didn't take it easy in the Big Easy. Click here for a recap of our time at the2014 Elks National Convention in New Orleans.
Matching Gifts
(posted 07/28/2014)
Double your donation and your impact! Through the ENF's matching gift program, you have the perfect opportunity to give more!
Check out the complete list of companies with a matching gift program, then head to the ENF blog for an interview with Donor Services Associate Jon Flaherty about starting a matching gift with the ENF.
ENF Film Fest
(posted 07/28/2014)
What happens when you fly 20 Elks scholars to Chicago? Click here to watch Lead., a short film about the 2014 Most Valuable Student Leadership Weekend.
New Community Investments Program Grants Available
(posted 06/17/2014)
The possibilities are endless for building stronger communities with ENF grants! All 2014-15 Community Investments Program grant applications are now online.
Click here to get started!
ENF in New Orleans
(posted 06/02/2014)
We had a great time helping you build stronger communities at the Elks National Convention!
Click here to view our Convention photos. Then click here to view the videos we debuted at Convention.
Ongoing Support
(posted 05/19/2014)
The ENF Loyalty Club recognizes donors who have given annually for 10 or more consecutive fiscal years.
Welcome to the ENF's newest Loyalty Club members! Thank you for your commitment to the ENF. View the Loyalty Club Honor Roll here.
Taking it Easy in the Big Easy
(posted 05/05/2014)
The Elks National Foundation is heading to New Orleans this July for the Elks National Convention. Check out our full schedule.
Grab Your Gratitude Grant
(posted 05/05/2014)
If your Lodge met the National President's per-member goal for giving to the ENF in 2013-14, then you are eligible to apply for a $2,000 Gratitude Grant to serve your community!
Don't wait! Applications are due online by May 31. Click here for more information, including access to the online application.
Welcome to the Elks Family!
(posted 04/28/2014)
The ENF is pleased to announce the class of 2014 Elks scholars! These outstanding students will receive between $4,000 and $50,000 to help them throughout college. Click here to meet the 250 Legacy Awards winners. Click here to meet the 500 Most Valuable Student scholars, including top MVS winners Eric Kim and Autumn Pack.
2013-14 Contest Winners
(posted 04/23/2014)
The annual Per-Capita and Chair Challenge Contests allow the ENF to recognize hardworking ENF Fundraising Chairs and our generous supporters. Congratulations to the 2013-14 winners! Click here to view the final contest results.
We are the Champions
(posted 04/22/2014)
Congratulations to the winners of the 2013-14 Per-Capita and Chair Challenge Contests. Thank you for your role in building stronger communities!
Hoop Shoot Final Results
(posted 04/14/2014)
The 72 Hoop Shoot National Finalists hit nothing but net at the Hoop Shoot National Finals in Springfield, Massachusetts! Click here to view the final 2014 contest results.
2013-14 Fiscal Year Totals
(posted 04/09/2014)
Thanks to our generous donors, the Elks National Foundation raised a record $7.459 per member in the 2013-14 fiscal year! Click here to view year-end totals for your Lodge, district and state.
Hoop Shoot National Finals
(posted 04/03/2014)
Step up to the line! The Hoop Shoot National Finals take place on April 12, in Springfield, Massachusetts. Follow the action from home using the Hoop Shoot shot tracker and #hoopshoot on Twitter.
MVS Leadership Weekend
(posted 04/01/2014)
This weekend, the top 20, 2014 Most Valuable Student scholars will travel to Chicago for the inaugural MVS Leadership Weekend and will vie for top awards of $30,000, $40,000 and $50,000! Click here for full details. Follow the weekend using #ElksFamily on Twitter.
The Tools to Build a Stronger Community
(posted 03/21/2014)
How have you seen Elks National Foundation programs at work this year? Open the ENF toolbox to learn about the tools the ENF provides to help Elks build stronger communities.
Donation Deadline
(posted 03/17/2014)
The 2013-14 fiscal year is coming to a close! Remember that all mailed donations must be in the ENF office by March 31 to count toward this year's per-capita goal. Online donations will be accepted until 11:59 Central Time on March 31. Please contact the ENF with any questions. Thank you for your support!
Hoop Shoot E-Greetings
(posted 02/24/2014)
Let the Hoop Shoot National Finalists know they have support from Elks across the country! Click here to send congratulations and good wishes to your favorite finalists.
A Love for All Seasons
(posted 02/12/2014)
Roses are red. Violets are blue. Elks love their communities, and show it all year through!
---
Back to top