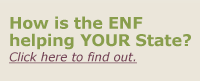 ---
"It is such an honorable thing to say that you and your organization help out students in need, who have worked hard, with their continuing education. You truly are involved in the betterment of America and the world."

Skylar Van Horne, Scholar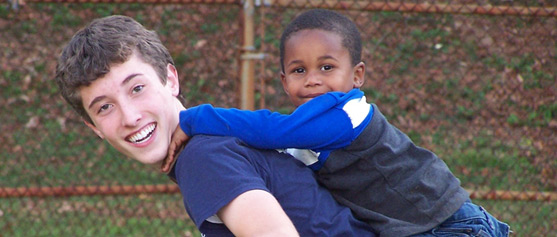 Mentorship and Practice Lead to Success at Local Elks Hoop Shoot
(posted 11/30/2015)
Generous Neighbors Warm Homeless Vets and brighten the Elks Memorial Building
(posted 11/18/2015)
2016 Impact Grant Recipients
(posted 10/27/2015)
Congratulations to the 2016 Impact Grant recipients!
True Grit Elks
(posted 10/23/2015)
Elks know they can make a difference in their communities and that they can influence the next generation in a positive way. The Elks National Foundation has the privilege and responsibility to help Elks do that by developing programs and providing grants. We are featuring Elks who exemplify grit.
Behind the Scenes
(posted 10/14/2015)
For a behind the scenes look at our #TrueGritTuesdays series, check out the ENF blog and hear from our director.
Developing Gritty Kids
(posted 09/25/2015)
The grit movement is relatively recent in the education world, but the Elks have been developing gritty kids through the Hoop Shoot for more than 40 years.
And the Elroy goes to...
(posted 09/01/2015)
Grab some popcorn. It's time for an ENF film fest! Click here to watch our latest films!
2015-16 CIP Final Report Form Deadline
(posted 08/24/2015)
The 2014-15 Final Report Form deadline is quickly approaching! All 2014-15 Beacon, Freedom, Gratitude and Promise Grant Final Report Forms must be received by August 31, 2015.
To view the Final Report Form webinar, click here. And for a list of the top 10 commonly asked Final Report Form questions, click here.
2016 Impact Grant Deadline
(posted 08/24/2015)
Serve your community with $10,000! Click here to find out more!
Update your Goals!
(posted 07/16/2015)
The Grand Exalted Ruler, Ron Hicks announced the new per-member-giving goal at the 2015 Elks National Convention. The goal has increased to $4.65—that's a 5 cent increase—but well below the level that members have been reaching in the past few years. Please update your fundraising goals! Check the Reports and Standings to view your Lodge's current per-member-giving totals.
Impact Grant-ness
(posted 06/17/2015)
Last year's Impact Grant results are now in, and they're impressive! Read all about the accomplishments of the Impact Grant Lodges here.
The 2016 Impact Grant applications are now available! For more information head over to the Impact Grant page.
A Journey To Elkdom
(posted 06/01/2015)
Today's Elks Scholars can be tomorrow's Elks! Sean Pringle a 2010 Most Valuable Student Scholar and new member of Oceano/Five Cities, Calif., Lodge No. 2504 tells his story from the beginning of his involvement with the Elks! Click here to read his story.
Midday with the ENF
(posted 05/22/2015)
In our 19th episode of Midday, Friend of the Show Mary Morgan, the director of the Elks National Veterans Service Commission, joins Jim and Debbie to talk about the Elks' commitment to help the Veterans Administration eliminate the scourge of homelessness. Tune in.
Sunday! Sunday! Sunday!
(posted 05/21/2015)
What new events, sessions and seminars does the ENF have to offer at the 2015 Elks National Convention in Indianapolis? Click here to find out!
Elks Hoop Shoot Finals Results
(posted 04/13/2015)
Congratulations to all Elks Hoop Shoot National Finalists! Click here to see the official contest results.Then, click here to check out photos from the Finals.
A New Record!
(posted 04/10/2015)
Thank you to everyone who donated to the ENF in 2014-15. We received more than $6.2 million in donations, resulting in a nationwide per capita of $7.726. In total we raised a record $11.3 million—all to support stronger communities! Congratulations to the 2014-15 Per-Capita and Chair Challenge Contest winners! Click here to view the final contest results.
Breaking News!
(posted 04/01/2015)
To gain new members, the Elks have many new initiatives, including a potential partnership! Listen to Episode 8 of the Midday with the ENF podcast, featuring Elks Membership and Public Relations Manager Rick Gathen, for all the details!
Grab your Gratitude Grant!
(posted 04/01/2015)
Did your Lodge meet the National President's per-member-giving goal in 2014-15? Then you are eligible to apply for a $2,000 Community Investments Program Gratitude Grant to serve your community.
Don't miss this opportunity. Gratitude Grant applications are due online by May 31, 2015.
Donation Deadline
(posted 03/23/2015)
Help the ENF finish the 2014-15 fiscal year strong by getting in your final donations by March 31, 2015.
All mailed and online donations must be in the ENF office by 11:59 p.m. Central Time on March 31, 2015. Any donations received after March 31 will be counted toward the 2015-16 fiscal year. Click here to donate online today.
Get Your Beacon Grant!
(posted 03/23/2015)
Don't miss the opportunity to start or continue an ongoing, Elks-led charitable project with a $2,000 Community Investments Program Beacon Grant.
Applications are due online by March 31, 2015.
2015-16 Grants and Appropriations
(posted 02/19/2015)
The Elks National Foundation is pleased to announce that the approved appropriations and distributions for the 2016 fiscal year equal a record total of $28.95 million. Click here for full details.
Legacy Scholars Love Serving with their Elks Family
(posted 01/30/2015)
Elks scholars are committed to service and to their Elks family. Click here to see what Legacy Awards recipients are saying about serving with the Elks.
Good Luck Legacy Awards Applicants!
(posted 01/27/2015)
Good luck to all the children and grandchildren of Elks who applied for a 2015 Legacy Awards scholarship! The 250 winners will be announced in late April. 2016 ENF Scholarship contests will begin in the fall.
Top 10 Reasons 2014 was a Great Year!
(posted 01/07/2015)
As we ring in 2015, take a look back at 2014—an action-packed year for the Elks family! Click here to read some of the 2014 highlights of the ENF Scholarship Program.
Christmas Around the Clock
(posted 12/03/2014)
Spread Christmas cheer year round with Elks National Foundation programs. Read how!
---
Back to top