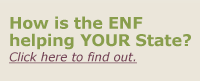 ---
"I wish I could personally shake the hands of everyone who was able to contribute, or better yet hug all of you! With the help of donors like you, I have been able to successfully complete my first year of college. With your help, you have changed my life and continue to change my life every day. I truly appreciate everyone's help that allowed me to make it this far."

Jessica Houghton, Scholar
Contact the ENF
Scroll through the list below to find the direct phone number and email address for the Elks National Foundation department that can best address your question or comment. We look forward to hearing from you!
Programs Inquiries
Lodge Grants
: 773/755-4730,
ENFPrograms@elks.org
Scholarships: 773/755-4732, scholarship@elks.org
Most Valuable Student Scholarships
Legacy Awards
Emergency Educational Grants

Current Elks Scholar Questions

Other ENF Scholarship Questions
Hoop Shoot
: 773/755-4758,
hoopshoot@elks.org
ENF Supporter Inquiries
Donor Services
: 773/755-4764,
pledges@elks.org
Matching Gifts
Personal Giving History
Recurring Giver Assistance
Tribute Gifts
Workplace Giving
ENF Fundraising Chairs/Volunteers: 773/755-4762, fundraising@elks.org
ENF Fundraising Chair Support
Learning Center
Lodge Giving Reports
Reports and Standings
Fundraising/Development: 773/755-4762, fundraising@elks.org
Donate
Donor Recognition
New Recurring Gifts
Planned Giving
Other Inquiries
For all other inquiries, please email
enf@elks.org
, call us at 773/755-4728, or write:
Elks National Foundation, Inc.
2750 N. Lakeview Ave.
Chicago, IL 60614
Please note: The Elks National Foundation will not consider unsolicited grant proposals.
---
Back to top