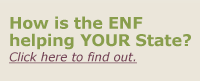 ---
"$1000 a year will certainly help my family in paying for educational expenses. I am so thrilled that the members of the foundation are willing to help me reach my goals."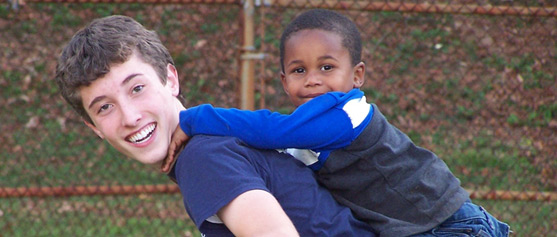 We are the Champions
(posted 04/22/2014)
Congratulations to the winners of the 2013-14 Per-Capita and Chair Challenge Contests. Thank you for your role in building stronger communities!
Hoop Shoot Final Results
(posted 04/14/2014)
The 72 Hoop Shoot National Finalists hit nothing but net at the Hoop Shoot National Finals in Springfield, Massachusetts! Click here to view the final 2014 contest results.
2013-14 Fiscal Year Totals
(posted 04/09/2014)
Thanks to our generous donors, the Elks National Foundation raised a record $7.459 per member in the 2013-14 fiscal year! Click here to view year-end totals for your Lodge, district and state.
Hoop Shoot National Finals
(posted 04/03/2014)
Step up to the line! The Hoop Shoot National Finals take place on April 12, in Springfield, Massachusetts. Follow the action from home using the Hoop Shoot shot tracker and #hoopshoot on Twitter.
MVS Leadership Weekend
(posted 04/01/2014)
This April, the top 20, 2014 Most Valuable Student scholars will travel to Chicago for the inaugural MVS Leadership Weekend and will vie for top awards of $30,000, $40,000 and $50,000! Click here for full details. Follow the weekend using #ElksFamily on Twitter.
The Tools to Build a Stronger Community
(posted 03/21/2014)
How have you seen Elks National Foundation programs at work this year? Open the ENF toolbox to learn about the tools the ENF provides to help Elks build stronger communities.
Donation Deadline
(posted 03/17/2014)
The 2013-14 fiscal year is coming to a close! Remember that all mailed donations must be in the ENF office by March 31 to count toward this year's per-capita goal. Online donations will be accepted until 11:59 Central Time on March 31. Please contact the ENF with any questions. Thank you for your support!
Hoop Shoot E-Greetings
(posted 02/24/2014)
Let the Hoop Shoot National Finalists know they have support from Elks across the country! Click here to send congratulations and good wishes to your favorite finalists.
A Love for All Seasons
(posted 02/12/2014)
Roses are red. Violets are blue. Elks love their communities, and show it all year through!
Start Snapping!
(posted 02/03/2014)
Share your Lodge's good works by participating the 2013-14 Community Investments Program Photo Contest. Submit digital photos of your CIP grant project to the ENF by March 31 for the chance to win great prizes for your Lodge.
Click here for full contest details.
Apply for a 2013-14 Beacon Grant
(posted 02/03/2014)
Serve your community with a $2,000 Community Investments Program Beacon Grant! All Lodges are eligible to apply. Use these grants to start or continue an ongoing, Elks-led charitable project. Don't wait! Beacon Grant applications are due online by March 31, 2014.
Click here for more information.
Leave Your Legacy with the ENF
(posted 01/06/2014)
Ensure the ENF can continue its charitable works well into the future. A planned gift is the ultimate gift to the ENF. As our way of thanking donors for their commitment and generosity, donors who plan a gift become members of the John F. Malley Society.
Click here for more information about planned giving.
Legacy Awards Scholarship Application Deadline
(posted 01/06/2014)
ENF Legacy Awards are merit-based scholarships available to high school seniors who are the children and grandchildren of dues-paying Elks. The 2014 application period is closed. Good luck to all applicants!
Click here for more information.
ENF in 2013: A Year in Review
(posted 01/06/2014)
Check out our year in review infographic—a quick look at how the Elks National Foundation helped Elks build stronger communities in 2013.
Elks Scholar Holiday Thank You
(posted 12/24/2013)
This holiday season, Elks scholars are thankful for a break from their studies, time to celebrate with their families, and the support of the Elks! Click here to see why Elks scholars are grateful for their scholarships this Christmas.
Web Outage
(posted 12/18/2013)
Attention! All Elks.org and ENF webpages will be inaccessible from Friday, February 21, at 5 p.m. Central Time until Monday, February 24, at 6 a.m. Central Time due to maintenance. We apologize for the inconvenience. Thank you for your cooperation.
Elks on the Shelf
(posted 12/09/2013)
Elks across the country show their Christmas spirit by using Elks National Foundation Community Investments Program grants to brighten the holidays for those in need. Read how three Lodges used ENF grants to build stronger communities this past Christmas.
Shop. Sell. Give.
(posted 11/27/2013)
Beat the holiday shopping crowds and support the ENF by shopping online! Our partnerships with AmazonSmile, eBay Giving Works, iGive, GiveBackAmerica and American Express make it easy to cross friends, family and the ENF off of your Christmas shopping list. Click here to start shopping!
Season of Thanks
(posted 11/26/2013)
As we gather around the Thanksgiving table, all of us at the Elks National Foundation have a lot to be thankful for. Check out the top 10 reasons we are thankful this season.
Celebrating Veterans Remembrance Month
(posted 11/07/2013)
With Veterans Day on November 11, we pay special attention to veterans this month, Read how Elks use Community Investments Program grants to serve veterans year-round.
Most Valuable Student Scholarship Application Deadline
(posted 11/06/2013)
The MVS scholarship application deadline is quickly approaching! Any high school senior who is a U.S. citizen is eligible to apply for this college scholarship of up to $50,000. Applications must be turned in to the Elks Lodge nearest the applicant's home by December 6, 2013.
Please note that the ENF office will be closed starting at 12 p.m. (noon) Central Time on Friday, December 6. Contact us with any questions before that time, or click here to refer to MVS frequently asked questions.
Announcing the 2014 Impact Grant Recipients
(posted 10/30/2013)
Congratulations to the 2014 Impact Grant recipients! These Lodges will receive between $2,500 and $10,000 to run projects that make a significant difference in their communities. Click here to read about these projects.
Healthy Head Start—Celebrate the Elks Drug Awareness Program
(posted 10/29/2013)
October is ENF Month—a time to celebrate and promote the Elks National Foundation and ENF program successes. Read our top five ways to get involved with the Elks Drug Awareness Program!
Future All-Stars
(posted 10/28/2013)
Although baseball season just ended, the love of the game lives on in youth near Freemont, Ohio, Lodge No. 169. Using a Promise Grant, the Freemont Lodge ran a baseball camp for boys and girls ages 8 to 10 last summer. Read more.
Achieving Dreams—Celebrate ENF Scholarships
(posted 10/24/2013)
October is ENF Month—a time to celebrate and promote the Elks National Foundation and ENF program successes. Read our the top five ways to get involved with ENF scholarships!
---
Back to top