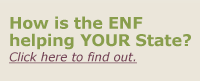 ---
"By awarding me a four-year Elks National Foundation Legacy Award, you have lightened my financial burden, allowing me to focus on the most important aspect of school, which is learning. Your generosity is very inspirational to me. I hope one day I will be able to give back to students in the community and help them achieve their goals, just as you helped me."

Monique Brunello, Scholar

ENF Scholarship Winner Testimonials
Meet the Class of 2015 - Jessica Phan
Read more about Jessica, a neuroscience major at Pomona College, whose dedication to excellence in high school and beyond is taking her places.
Meet the Class of 2015 - Jerry Fung
Read about Jerry Fung, a 2015 MVS scholar who is studying finance and hopes to become an angel investor to combine his love for business and helping others.
Meet the Class of 2015 - Kelsey Lantz
When 2015 MVS scholar Kelsey sustained a concussion during a soccer match, she turned her pain into action.
ENF Volunteer Testimonials
Recruit, Retain, Repeat
You recruited a new donor. The next step is to get this donor to give again. Easier said than done! Read Lodge ENF Fundraising Chairs Carolyn Coburn and Earl Schellman's top five tips on retaining donors.
Fundraising Keys to Success
Are you looking for ways to improve your fundraising efforts in the upcoming fiscal year? Maybe you'd like some words of wisdom as you pass the fundraising torch in 2014-15. Read some advice from fellow ENF Fundraising Chairs!
Brian Lawrence
Westbrook, Conn., Lodge No. 1784
After seven years as Lodge ENF Fundraising Chair, Brian Lawrence knows that stronger communities start with a winning team. Read about his strategy.
ENF Donor Testimonials
What's in a Name?
Read how the MVS Named Scholarship Program enhances Elks scholars' experiences within the Elks family.
eBay and the ENF
Damon Lenk, a member of Bristol, Conn., Lodge No. 1010, sells American flags online to support the ENF. Read more to find out how!
Motivate, Move, Match
See how Cynthiana, Ky., Lodge No. 438 used a volunteer-hour matching program to raise more than $9,000 for the ENF.
---
Back to top