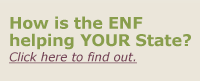 ---
"The scholarship the Elks National Foundation has granted me is seriously easing the economic burden of college for my family. Though I have not yet made a college decision, the MVS scholarship is allowing me to more fully choose a school based solely on my personal fit without as much concern with financial strain. I truly thank the Elks National Foundation for selecting me as a national finalist!"


ENF Scholarship Winner Testimonials
Lending a Hand
Elks scholars are volunteering with Regional Hoop Shoot Contests across the country. Read what they had to say!
Building Stronger Communities, Building Brighter Futures
Jessica Houghton, an Emergency Educational Grant recipient, is achieving her dream of becoming an architect with the help of her Elks family.
The Great Heart of Elkdom
Read why these Elks scholars love being a part of the Elks family.
ENF Volunteer Testimonials
Recruit, Retain, Repeat
You recruited a new donor. The next step is to get this donor to give again. Easier said than done! Read Lodge ENF Fundraising Chairs Carolyn Coburn and Earl Schellman's top five tips on retaining donors.
Fundraising Keys to Success
Are you looking for ways to improve your fundraising efforts in the upcoming fiscal year? Maybe you'd like some words of wisdom as you pass the fundraising torch in 2014-15. Read some advice from fellow ENF Fundraising Chairs!
Brian Lawrence
Westbrook, Conn., Lodge No. 1784
After seven years as Lodge ENF Fundraising Chair, Brian Lawrence knows that stronger communities start with a winning team. Read about his strategy.
ENF Donor Testimonials
What's in a Name?
Read how the MVS Named Scholarship Program enhances Elks scholars' experiences within the Elks family.
eBay and the ENF
Damon Lenk, a member of Bristol, Conn., Lodge No. 1010, sells American flags online to support the ENF. Read more to find out how!
Motivate, Move, Match
See how Cynthiana, Ky., Lodge No. 438 used a volunteer-hour matching program to raise more than $9,000 for the ENF.
---
Back to top