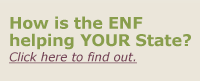 ---
"1. Thank you so much for welcoming me to the Elks family and awarding me with a generous college scholarship in the Most Valuable Student Competition. 2. This fall, I will be attending Harvard University, where I plan to study engineering sciences. As I take this next step in my life, I am most excited to pursue my academic interests, explore my extracurricular passions, and – most importantly – meet inspiring students from around the world. I am looking forward to living and learning in a vibrant urban community where I will be provided the opportunities to grow as a leader. The MVS Scholarship will allow me to focus on achieving my academic dreams and less on the daunting idea of financing four years of college. It enables me to enroll in courses that will benefit my future profession, take part in programs and activities that peak my interest, and purchase the books and supplies I will need to succeed. Above all, the MVS Scholarship connects me with a network of high-achieving leaders from across the nation, all of whom are dedicated to bringing about positive change in the world around us. It is an honor to join this Elks family, and I am certainly intent on remaining an active member throughout my college years and beyond."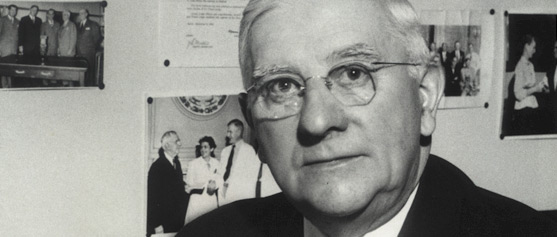 Our Legacy to the Future
Stay Current on ENF News
Click here to log into our Online Donor Center and update your contact information.
In 1928, one man's dream became a reality for all Elks and the communities we serve. Then-National President John F. Malley envisioned a plan that would "unite the forces of the Order into a mighty army for the service of mankind." During the annual Grand Lodge Convention in Miami that year, Malley's call to service inspired delegates to take action by voting to establish the Elks National Foundation with an initial $100,000 grant.
More than 80 years after Malley shared his vision with the Order, the ENF continues to unite all Elks in service to their communities.
Our Mission
The mission of the ENF is to help Elks build stronger communities. We fulfill this pledge by investing in communities where Elks live and work. We provide tomorrow's leaders, our youth, with lifelong skills; honor the Elks' pledge to never forget our veterans; help the state Elks associations accomplish their charitable objectives; and fund projects that improve the quality of life in local Elks communities.
Our Impact
Since inception, the ENF has contributed more than $384.1 million toward Elks' charitable projects nationwide. These funds enable programs that support youth, honor veterans, and meet needs in areas where Elks live and work. Our programs continue to grow each year, allowing Elks to do even more to build stronger communities. Click here for details on all ENF programs.
This year, the ENF allocated $8.68 million to fund the Community Investments Program, investing in Elks communities through grants for Elks Lodges. Community Investments Program grants—which include Beacon, Gratitude, Promise and Impact grants—offer your Lodge an opportunity to serve your community in ways that will raise the Lodge's profile, energize the membership, encourage former members to return to the fold, and gain the notice of people who want to be part of an organization that's doing great things.
How the ENF Works
The ENF is able to help Elks build stronger communities thanks to contributions from our generous donors. Since inception, we have received nearly $222.9 million in contributions and bequests. Today we boast more than 100,000 active donors and an endowment fund valued at $588.7 million.
A board of seven trustees, who are all past national presidents of the Order, governs the ENF, which is located at the Elks national headquarters in the Elks Veterans Memorial in Chicago. The director, Jim O'Kelley, oversees the administration of the ENF's day-to-day operations. Click here to meet O'Kelley and his staff. The ENF also has volunteers at the Lodge, district and state levels who help coordinate our fundraising strategy and implement our programs.
Thanks to the ongoing support of our donors, the ENF continues to expand on Malley's vision, mobilizing Elks across the country into a force for positive change.
Join your local Lodge in service to your community. Click here to learn more about the Elks.
---
Back to top