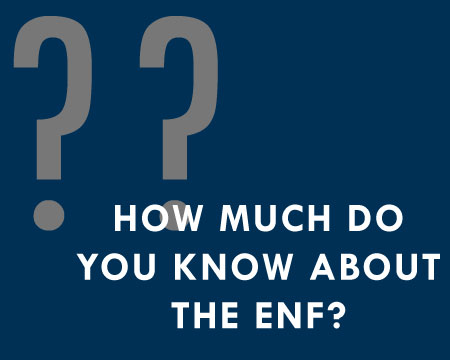 Happy ENF Month! Celebrate stronger communities by showing us what you know about the ENF. Each day throughout the month, we posted a trivia question on our Facebook page about ENF history, programs and news. Those who answered correctly were entered a weekly drawing to win great ENF gear! Congratulations to our five winners!
Head over to the ENF's Facebook page to "Like" our page and view the contest! Find the correct answers here.
Q: How much will the ENF invest in 2013-14 to help Elks build stronger communities?
A: A record $26 million
Q: To highlight current ENF news and activities, the ENF sends a monthly e-newsletter. What is the name of this e-newsletter?
A: Pulse
Q: Fill in the blank: Community Investments Program Impact Grants of up to $_____ help Lodges make a visible, significant difference in their communities.
A: $10,000
Q: Name three different methods of giving to the ENF.
A: Annual donation, online donation, recurring gift, workplace giving, tribute gift, MVS Named Scholarship, planned gifts, while shopping or selling online.
Q: In which city are the Hoop Shoot National Finals held?
A: Springfield, Mass.
Q: Fill in the blanks: The ENF awards 250 $4,000 Legacy Awards to high school seniors who are the ____________ and ____________ of dues-paying Elks.
A: Children and grandchildren
Q: How many Lodges receive Community Investments Program Promise Grants each year to hold a qualifying youth event?
A: 500
Q: What is the name of the Elks Drug Awareness Program and Marvel custom comic, which features Elroy the Elk, Spiderman and the Fantastic Four in a battle against underage drinking?
A: Hard Choices
Q: The Elks Scholar Advisory Board helps shape the future of Elks scholar opportunities. How many Elks scholars serve on the Board?
A: 8
Q: The Elks National Veterans Service Commission fulfills the Elks' pledge and serves our nation's heroes in need. What is the pledge?
A: "So long as there are veterans, the Benevolent and Protective Order of Elks will never forget them."
Q: The Elks Hoop Shoot began on a playground in what city in Oregon?
A: Corvallis, Ore.
Q: The ENF's quarterly newsletter includes program, donor and volunteer features, as well as donor honor rolls. What is the name of this newsletter?
A: Heartbeat
Q: What percent of our funding does the ENF invest in state grants?
A: 30.8 percent
Q: What is the ENF's mission?
A: To help Elks build stronger communities
Q: In what year was the Elks National Foundation founded?
A: 1928
---
Back to top