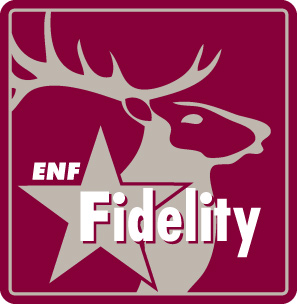 The easiest way to support the ENF all year round!
Do you contribute to the ENF often? What if you could donate without having to think about it? You can by joining the Elks National Foundation Fidelity Club, the Foundation's monthly giving program.
The ENF Fidelity Club, recognizes giving via automatic, regularly scheduled payments. Eligible donors have a monthly (minimum $5) or quarterly (minimum $15) payment. The ENF can automatically debit a donor's bank account or charge a credit card on a recurring basis for a set donation amount. There are no checks to write or coupons to mail. It's safe, reliable, and allows the ENF to spend less time on administration and more time on our charitable mission. Save time, stamps and even check charges by joining the ENF Fidelity Club today.
Designate Your Gift
A designated gift directly supports the ENF program you select, helping build stronger Elks communities today. You can choose to designate your gift to one program or select all programs and make an immediate difference in the lives of youth, veterans and Elks communities.

Selecting the ENF Endowment Fund means your donation will be invested in a permanent fund where its interest will be distributed over time, ensuring the ongoing success of the ENF.
How to Join
Joining the Fidelity Club is simple! Enroll online at enf.elks.org/recurring and start your gift now!
Questions? Contact enf@elks.org or 773/755-4728 for additional information about starting a recurring gift and joining the ENF Fidelity Club.
Already a member? If you have an active recurring gift agreement with the ENF, you have automatically been enrolled in the ENF Fidelity Club! You'll receive a Fidelity Club sticker with your year-end statement, and will receive the recognition pieces as you become eligible for them.

What are the Benefits?
The longer you are a member of the Fidelity Club, the more benefits you'll receive!
Fidelity Club Sticker: Following your first recurring gift, you'll receive a special Fidelity Club sticker for your membership card, and your name will appear in the online Fidelity Club Honor Roll.
Fidelity Club Pin: Once you've made 12 recurring gifts, you'll receive our new ENF Fidelity Pin!
Pin Attachments: Each time you reach an additional benchmark; 25 recurring gifts, 50 recurring gifts, and 100 recurring gifts, you'll receive a pin attachment to wear with your Fidelity pin.
The following members of the ENF Fidelity Club support the ENF on a regular basis via direct debit or recurring credit card gifts. Not only are these members supporting an important cause, they're also helping the ENF reduce administrative expenses. We thank them for their ongoing commitment!
---
Back to top