Midday with the ENF: 2018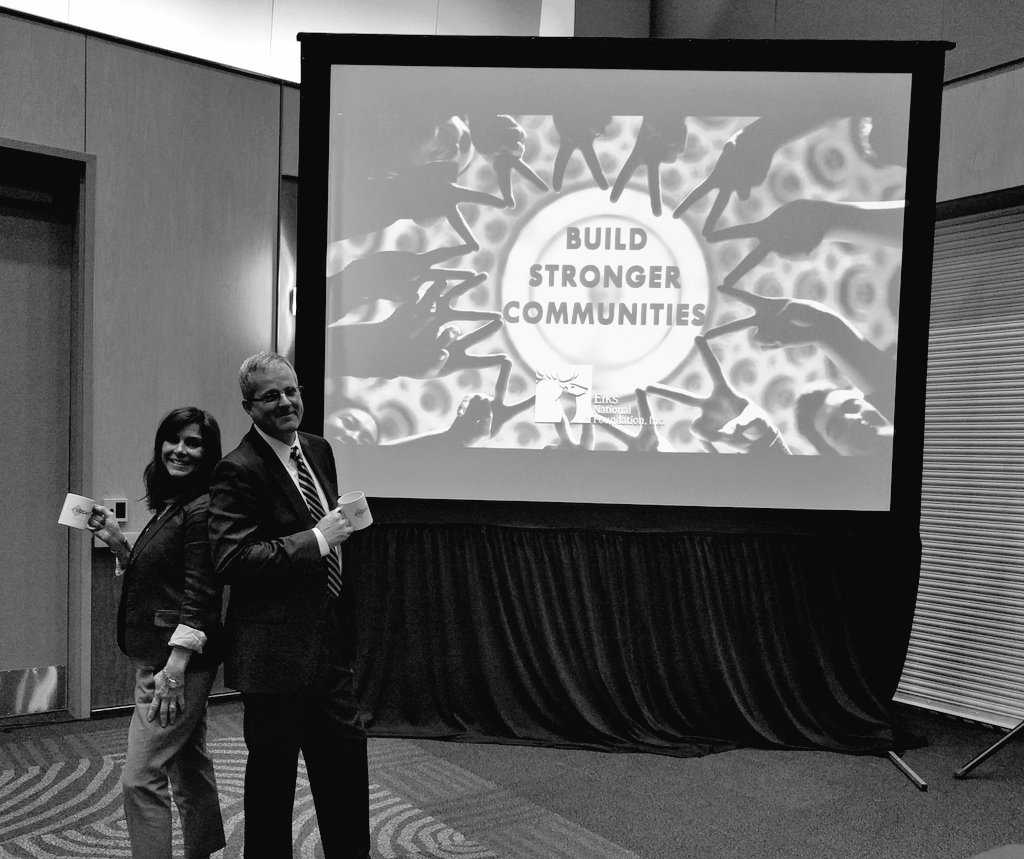 Join the ENF for lunch! Listen to the latest episodes of Midday with the ENF. The Elks National Foundation's monthly podcast--hosted by Jim O'Kelley and sidekick Debbie Doles--features stories, jokes, and an inside look at ENF programs.
Have a question or comment? Send it to the Midday Mailbag by emailing enf@elks.org with subject Midday.
On the go? You can also subscribe to Midday with the ENF through iTunes.
---
Episode 42: January 2018 | Just Say Ray
In an episode expertly side-kicked by Kate Edsey, Jim and Debbie interview Drug Awareness Speaker Ray Lozano about life on the speaking tour. 
Show Notes
Here are the links to web pages and videos mentioned in the January episode of Midday.
Tribeca Flashpoint College. (This episode was produced by students Fernando Barrera and Anthony D'Angelo.)
The calendar has turned, which means the Elks' 150th anniversary is upon us. Check out the new website at elks.org/150. And be sure to tune in right there at 7 p.m. Pacific Standard Time on February 16 to watch a livestreamed show from the Order's official 150th birthday bash!
And be sure to check out the auction page at the 150 website. You don't want to miss out on a chance to participate!
150 for 150! Learn more about our effort to bring 150 Elks scholars together for the anniversary celebration.
The Seans--Loosli and Pringle.
Read the wonderful story of Fidelity Club members
Courtney Muns and her father, Robert
.
Speaking of the Fidelity Club, learn more
here
.
Ray Lozano's website is
here.
---
Archive
---
Back to top