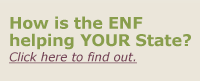 ---
"I cannot thank you enough for putting your faith in me, and I hope to only make you proud in not only my first four years at Miami, but in the next six in medical school and through residency. I will continue to keep you informed with my progess, for now it is a journey we take together. Once again, thank you."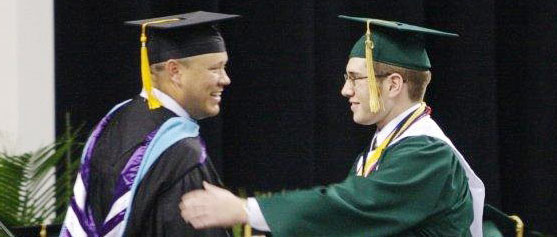 Scholar Advisory Board

2014-15 Board

The ENF is proud to present the 2014-15 Elks Scholar Advisory Board. The outstanding Elks scholar board members are listed below. Click here for more information on the Elks Scholar Advisory Board. To send comments or suggestions to the Scholar Advisory Board, email SAB@elks.org.

---

2011 Legacy
Rutgers University
Sponsored by South Plainfield, N.J., Lodge No. 2298

Maryann is a campus tour guide at Rutgers, where she is also involved in many theatrical productions, teaches dance lessons, and leads Alternative Break community service trips. Maryann remains active in her hometown Elks Lodge and can often be found volunteering there. "I basically grew up with the Elks, but I never understood just how much the Elks do," says Maryann. "When I became an active volunteer, I got to see just how generous and caring the Elks are to so many different people." She recently joined Metuchen, N.J., Lodge No. 1914.

Click here to watch a video of Maryann explaining why she stays involved with the Elks even though she is busy on campus.

---

2012 MVS
University of Virginia
Sponsored by Northern Neck, Va., Lodge No. 2666

A rising junior at the University of Virginia, Karsten serves on the Entrepreneurship Innovations Committee and works on his start-up, LeapYear Innovations. In his free time, Karsten enjoys writing poetry, short stories and essays, practicing yoga, and cooking. "Before receiving my scholarship, I was not really involved with the Elks, but with more than 2,000 Lodges and nearly 850,000 members, it's not very hard to find a way to give back to the Elks and to give back to your community," says Karsten.

Click here to watch a video of Karsten encouraging Elks to connect with local scholars and form lasting relationships.

---

2013 MVS
Cornell University
Sponsored by Tyrone, Pa., Lodge No. 212

In high school, Nathan was active in Student Council, Mock Trial and National Honor Society, in addition to playing volleyball, hockey and golf. Now a rising sophomore at Cornell, Nate is involved with his fraternity, Sigma Phi Epsilon, and often travels to mock trial tournaments, in addition to majoring in Government and International Relations. Click here to read Nate's blog posts about his freshman year.

Click here to watch a video of Nate explaining why he was excited to become a member of the Elks family.

---

2014 Legacy
Pennsylvania State University
Sponsored by Nashua, N.H., Lodge No. 720

Anjithaa is headed to the pre-medical program at Pennsylvania State University this fall. Anjithaa first got involved with her local Elks Lodge by attending a spelling bee at the Lodge, but soon she was attending all the functions the Lodge had to offer. "From the days of the spelling bees to charitable functions, the Elks have shown me exactly what it means to live a life in service of others," says Anjithaa.

---

2008 Legacy
Rutgers UniversityAlum
Sponsored by Asbury Park-Wall, N.J., Lodge No. 128

A graduate of Rutgers University, Devin now works full time as a charity fundraising specialist at A.S. Charity Fundraising in New York. In college, Devin was very active in the Greek community and founded his fraternity's graduate chapter, where he serves as Alumni Advisor, Social Media Coordinator and Scholarship Manager. After watching family members join the Elks, Devin says, "I've witnessed first hand how supportive and productive the Elks can be, and this is something I will cherish forever." Devin recently joined Herkimer, N.Y., Lodge No. 1439.

Click here to watch a video of Devin explaining why he wants to serve with his local Elks Lodge.

---

2012 MVS
Yale University
Sponsored by Boca Raton, Fla., Lodge No. 2166

Currently a rising junior studying Literature at Yale, Olivia volunteers much of her time to literary programs. She founded Hope Through Literature, a reading enrichment and book sharing program for elementary school students. She also writes for the Yale Literary Magazine and DJs for Yale's radio station. "I believe that as an Elks scholar, it is now my responsibility to become even more of a positive force in my community," says Olivia.

---

2010 MVS
Kansas State University
Sponsored by Winfield, Kan., Lodge No. 732

Macy recently graduated from Kansas State University where she was very active in the Zeta Tau Alpha Sorority. Every year, Macy volunteers at multiple Hoop Shoot Contests in her area. After volunteering with Elks programs, Macy said, "Once I started hearing everything that the Elks do, I realized that I was part of a wonderful organization. I have had a great experience getting involved as an Elks scholar." Macy is in the process of joining the Junction City, Kan., Lodge No. 1037.

Click here to watch a video of Macy discussing how much personal connections with Elks members mean to her.

---

2009 MVS and 2013 Gunther & Lee Weigel Medical School Scholarship recipient
Duke University Medical School
Sponsored by Sun City, Ariz., Lodge No. 2559

Kelly hopes to dedicate her life to service through medicine, which is already evident in her work with the Music and Memory program at Duke University Medical School, a program that brings personalized music to assisted living centers in Durham. In addition to her Most Valuable Student scholarship, Kelly is also the recipient of a Gunther & Lee Weigel Medical School Scholarship. "The Elks scholarships I have received have inspired a spirit of service and community in my daily actions and future plans," says Kelly. Click here to read more about Kelly.

---
Devin, Macy and Maryann recently joined the Elks! Watch the video below to see why they were inspired to join.
---
Back to top