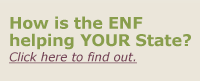 ---
"Teaching our younger generation the importance of helping our soldiers overseas is invaluable. In today's world of technology and instantaneous gratification, I think the fact we are at war slips the minds of many of us especially kids. To see the Boy Scouts and Franklin High School kids pull together to help our troops was truly heartwarming"

Tom Marcone, Project Chairman



2013-14 Fiscal Year Totals


Thanks to our generous donors, the Elks National Foundation raised a record $7.459 per member in the 2013-14 fiscal year! Click here to view year-end totals for your Lodge, district and state.



Hoop Shoot Final Results


The 72 Hoop Shoot National Finalists hit nothing but net at the Hoop Shoot National Finals in Springfield, Massachusetts! Click here to view the final 2014 contest results.