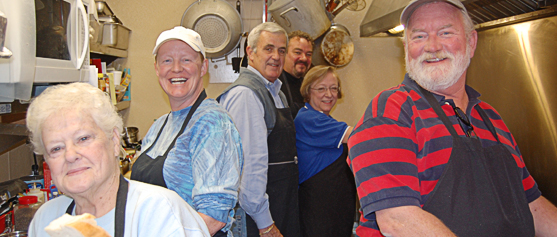 Who are the Elks?
Elks Lodges bring so much more to their communities than just a building, golf course or pool. They are places where neighbors come together, families share meals, and children grow up.
Elks invest in their communities through programs that help children grow up healthy and drug-free, by undertaking projects that address unmet need, and by honoring the service and sacrifice of our veterans.
Elks in Nashua, N.H., provide meals and companionship at a local soup kitchen, serving an average of 250 people each week.
Elks at Fayetteville, Tenn., run a mentoring program for juvenile offenders, helping youth get back on the right track.
Elks at Hillsboro, Ore., support homeless veterans by providing supplies and ensuring veterans in need have local support.
The Elks near you are doing similar things. If you'd like to get in touch with your local Lodge, click here.
Watch the video below to learn more about the Elks and our programs.



---
Back to top