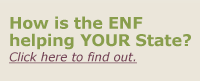 ---
"The decision to join this ENF grant-funded program has been a life-changing event in our son's life. He is now a more outgoing, very sociable and sometimes a very funny person. We greatly appreciate the fine work of the Elks."

, Mother of an ENF grant recipient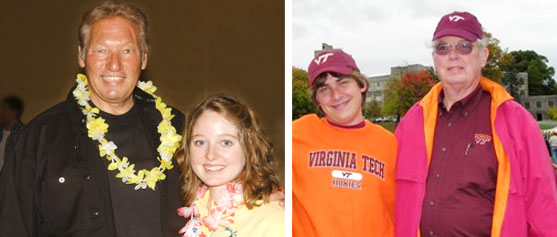 MVS Named Scholarship Program
The ENF awards $2.296 million a year to 500 outstanding high school seniors who receive our
Most Valuable Student scholarship
.
You can name one of these scholarships! Through the MVS Named Scholarship Program, each $4,000 pledge to the Elks National Foundation results in your choice of name on one runner-up Most Valuable Student scholarship. When you make the pledge and name a scholarship, over the next four years you and the scholarship recipient can connect personally. Receive recognition, engage with and inspire a scholar and learn more about ENF programs, all while striving to reach your next giving level!
Check out the donors and scholars currently participating in the Named Scholarship Program! Visit the MVS Named Scholarship Honor Roll.
How do I enroll in the Named Scholarship Program?
Complete an enrollment form and donation form for your $4,000 pledge. Be sure to select a name for the MVS Scholarship, either for your own namesake or in honor or memory of someone you wish to commemorate, and include your student preferences. Submit these two forms along with your initial pledge donation to the ENF office. For arrangements to enroll in the donor class of 2012, please contact our office.
How does ENF pair me with a scholarship recipient?
The 500 scholarship recipients are selected through the Most Valuable Student contest. Among these winners, 482 runners-up are eligible to be paired with donors. All MVS winners receive a scholarship, but only students who are paired with donors have a personal name and relationship attached to it.
You submit preferences on your Named Scholarship enrollment form for the student's state, college choice or area of study. The ENF does our best to pair you with one of these 482 scholarship winners based on your preferences.
Can Lodges or groups name a scholarship through this program?
No; only individual donors may enroll in the Named Scholarship Program. The individual will choose a name for the scholarship and correspond with the scholar for four years.
What financial commitment must I make to participate in the Named Scholarship Program?
Donors pledge $4,000 over four years to the Elks National Foundation, choosing the ENF Scholarship Fund or a favorite ENF fund. Scheduling options are available for annual, quarterly or monthly installments via check, credit card or direct debit. See the
donation form
for more details.
Where do my donations go—directly to the scholarship recipient?
No; your pledge donations default directly to the ENF Scholarship Fund unless you choose otherwise. You may designate your donations to one or all ENF programs funds, or choose them to be invested in the ENF Endowment Fund. Your donations will not go directly to the scholarship recipient—these scholars receive their Elks scholarship award regardless of inclusion in this Named Scholarship Program.
Am I eligible for other recognition because of my named scholarship donations?
Your Named Scholarship donations count toward your Lodge's per capita and your individual giving totals, so you remain eligible for recognition within the Foundation's other donor recognition programs. If you opt to donate via an automatic monthly installments with your credit card or direct debit, you'll also receive recognition through the ENF Fidelity Club.
How do I correspond with the scholar for whom I named a scholarship?
The ENF notifies the scholar and sends you information about him or her as soon as you are paired. Twice a year for four years, you'll receive an update from the scholar. He or she will share about college, extracurricular activities, personal progress, etc. The ENF encourages you and the scholar to correspond with each other beyond these biannual updates, potentially even meeting in person, but it's not required.
As much as you'll love hearing from scholars, our scholars love hearing from you! They appreciate your charitable example and insight into the Elks, and bring first-hand experience of the impact your support makes in their lives. Some donors have even met with their scholar in person!
Additional questions? Contact Erin Rohan, Development Associate, at 773/755-4858 or ErinR@elks.org.
---
Back to top