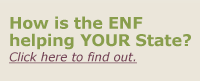 ---
"Being an Elks Scholar means I am part of a network of thousands of individuals who share aspirations to change the world, to pursue common dreams to serve humanity. I feel supported and encouraged to pursue my hopes and dreams through these connections to other individuals, knowing they will be there to support me, and I to support them, along our journey through life."


Individual Recognition Programs
All ENF recognition pieces are
made in the U.S.A.
The Elks National Foundation administers these recognition programs to honor individuals for their generous support. Each program recognizes individuals for different reasons; a single donor may be eligible for one or all of these programs, based on his or her giving amount, method and frequency.
---
Back to top