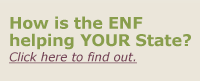 ---
"I know the Elks to be a big part of community life in my home town, in my state, and across the country. I am truly honored to be recognized by your outstanding organization with this scholarship. Thank you for your investment in my education and my future. I want you to know how much I appreciate what you and the Elks organization do to help students like me. It is an immense relief to know that I will receive $1,000 each year to help with my college payments as part of my scholarship. Thank you again."

John F. Malley Society

In 1928, Elks National Foundation founder John F. Malley charged the delegates of the Grand Lodge Convention with laying "the foundation of a more stately mansion—a temple of philanthropy with a dome so vast that it will cover the entire nation." Malley dreamed of a permanent endowment fund that would support the Order's philanthropic works.
Like Malley, many of our donors are visionaries. They can see the wonderful possibilities of the Elks National Foundation and want the influence of their good deeds to continue forever. They want to leave their legacy to the future.
The John F. Malley Society recognizes those individuals who plan gifts to the Foundation. A planned gift can include a bequest, gift of appreciated stock, gift of life insurance, or other life income gifts. Membership benefits include:
The Malley Society pin. (Click for image.)
The Malley Society medallion.
Name listed in Heartbeat, the ENF donor newsletter.
Name listed in the Foundation's Annual Report.
Invitation to a special event each year at the Elks National Convention.
To enroll in the John F. Malley society, you simply need to fill out a one-page application and provide us with a brief testimonial explaining why you chose to include the Foundation in your plans. We do not need to see a copy of your will.
Click here to enroll in the John F. Malley Society. If you prefer to download a printable version of the enrollment form, click here. If you have any other questions about the John F. Malley Society, please contact us.
The Foundation sincerely thanks these members of the John F. Malley Society, updated as of October 1, 2014. For more information about planned giving,
visit the ENF Planned Giving Website
, or contact the Foundation at 773/755-4728.
Mr. Roy E. Ahrens
Mr. Raymond G. Beers DDGER
Ms. Joy A. Booth
Ms. Deborah K. Brunner
Mr. John W. Buza
Mr. William W. Carpenter
Mr. Clarence 'Ed' Carter PER
Mr. Donald R. Checchi PDDGER
Mr. William J. Chinn Jr.
Mr. Nels Christianson
Mr. David P. Cioe DDGER
Mr. Brett M. Davis
Mr. Cullen S. Downing
Mr. Edward G. Downs
Mr. Robert L. Duitsman PDD
Mr. Robert D. Fisette
Mr. Frank H. Frazier PER
Mr. Frank O. Garland PGER
Mrs. Susan Good PER
Mr. N. Todd Graves
Ms. Beverly A. Hamby PDDGER
Mr. Carroll S. Hamilton
Mr. Donald L. Hamilton
Mr. Arlie C. Hammons III
Mr. George W. Helling
Ms. Carolyn Horton
Mr. Willis J. Jamieson Jr.
Mr. David B. Juppe
Mr. John J. Kempel
Mr. James R. Kevil
Mr. John A. Landry
Mrs. Karen Landry
Mr. John H. Larkin PER
Mr. Charles W. Lester
Mr. Jackson C. Link
Mr. Dennis London PER
Mr. John E. Markee
Mr. John E. Markiewicz PDDGER
Mr. Geffrey K. McDaniel
Mr. Joel L. Mills
Mr. George M. Minichiello
Ms. Linda Mounts
Mr. Eugene W. Mounts
Mr. E. Lance Nelson
Mr. James W. O'Kelley III
Mr. Scott Paine PER
Mr. Jeffrey E. Patterson
Mr. Phillip C. Petrie
Mrs. Margaret Pickett PER
Mr. R. A. Pickett PER
Mr. Maxime A. Pilon
Mr. Randall D. Pray
Mr. Jon-Paul Roden
Mr. Robert J. Rolewicz
Mr. Robert J. Sabin PGER
Mr. William M. Sisco PER
Dr. Aaron D. Smith
Dr. Robert R. Stevens
Mr. Nester W. Tan
Mr. Daniel G. Taylor PSP
Mr. Robert E. Taylor PER
Mr. William C. Tennis PDDGER
Mr. Robert L. Thomas
Ms. Pat Tracey
Mr. John T. Traynor PGER
Mr. Roger R. True PGER
Louis and Marilyn Vits
Mrs. E. Jeanne Walker
Mrs. Cynthia Wyszynski
Howard and Violet Ziebell
---
Back to top