Lodge #2466 Home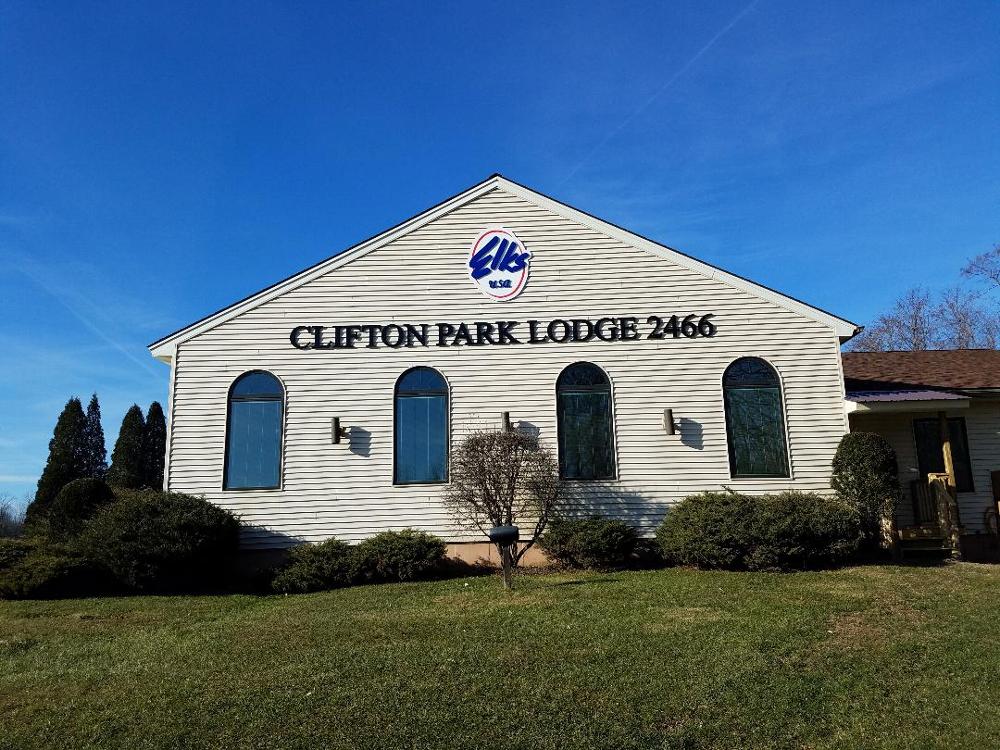 *** MAY 2021 NEWSLETTER NOW ONLINE (Click Here) ***
Lodge 2466 is Open
Friday Night Dinner: May 7 Stuffed Chicken Breast
For Friday Night Dinner details click here
Mother's Day Brunch May 9 (9:30 AM to 12:30 PM)
Pre-Paid Reservations Strongly Suggested
For additional Brunch details click here
Friday Night Dinner: May 14 Lasagna (Ladies Auxiliary)
For Friday Night Dinner details click here
NYSEA District Charity Golf Tournament: June 12
For additional Golf details click here
Please stay safe!!!
THANK YOU for visiting our website!! If you have any suggestions or comments, please email them to us at Secretary@cliftonparkelks.org
LODGE SCHEDULE
MONDAY - THURSDAY
3:00 PM - 9 PM or Later
FRIDAY
3:00 PM - 10 PM or Later
SATURDAY
Closed temporarily during the COVID crisis.
SUNDAY
Noon - 6:00 PM or Later

LODGE MEETINGS
2nd & 4th Wednesdays - 7:00 P.M.
(2nd Wednesday only during November & December)
BINGO NIGHT
Bingo is temporarily suspended.
(It is held every Thursday (except major holidays); first game starts at 7 PM)
---
Back to top