Lodge #2466 Home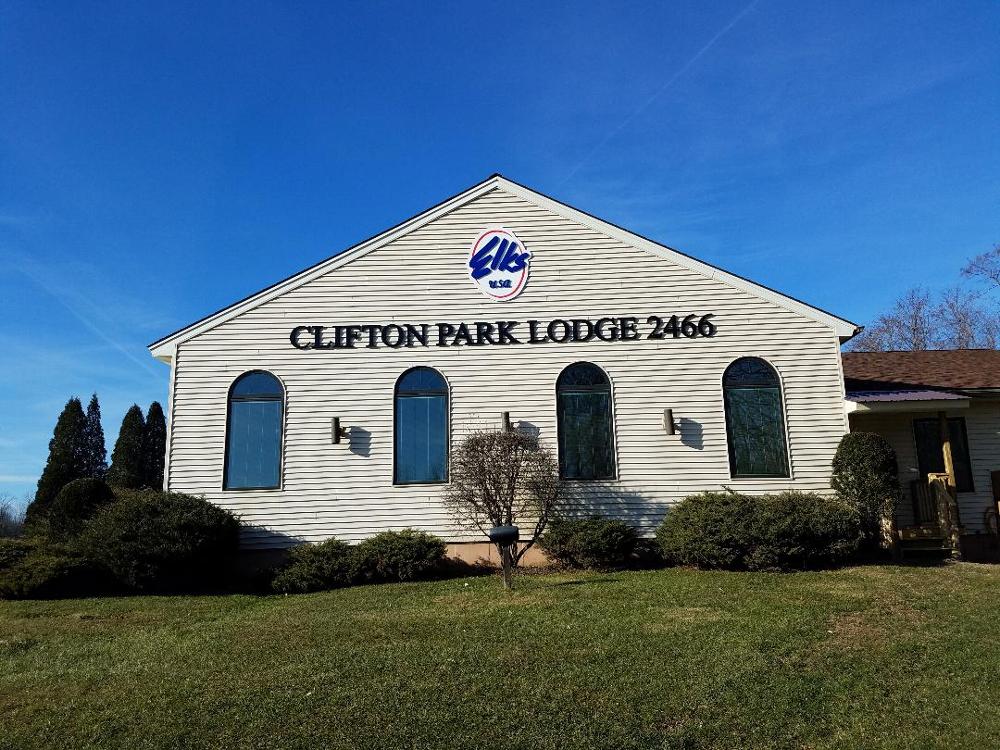 *** SEPTEMBER 2020 NEWSLETTER NOW ONLINE (Go To "More Info" Tab) ***
Lodge 2466 has Re-opened
Friday Night Dinner: Chicken Parmesan September 18 from 6 to 8 PM
Eat in or order "To Go"
Golf Committee Post Mortem Meeting on September 15 at 7 PM
Bocce Thursday, September 17 at 6:30 PM
50th Anniversary Committee Meeting on October 5 at 7 PM
THANK YOU for visiting our website!! If you have any suggestions or comments, please email them to us at Secretary@cliftonparkelks.org
LODGE SCHEDULE
MONDAY - THURSDAY
3:00 PM - 9 PM or Later
FRIDAY
3:00 PM - 10 PM or Later
SATURDAY
Closed temporarily during the COVID crisis.
SUNDAY
Noon - 6:00 PM or Later

LODGE MEETINGS
2nd & 4th Wednesdays - 7:30 P.M.
(2nd Wednesday only during November & December)
BINGO NIGHT
Bingo is temporarily suspended.
(It is held every Thursday (except major holidays); first game starts at 7 PM)
---
Back to top