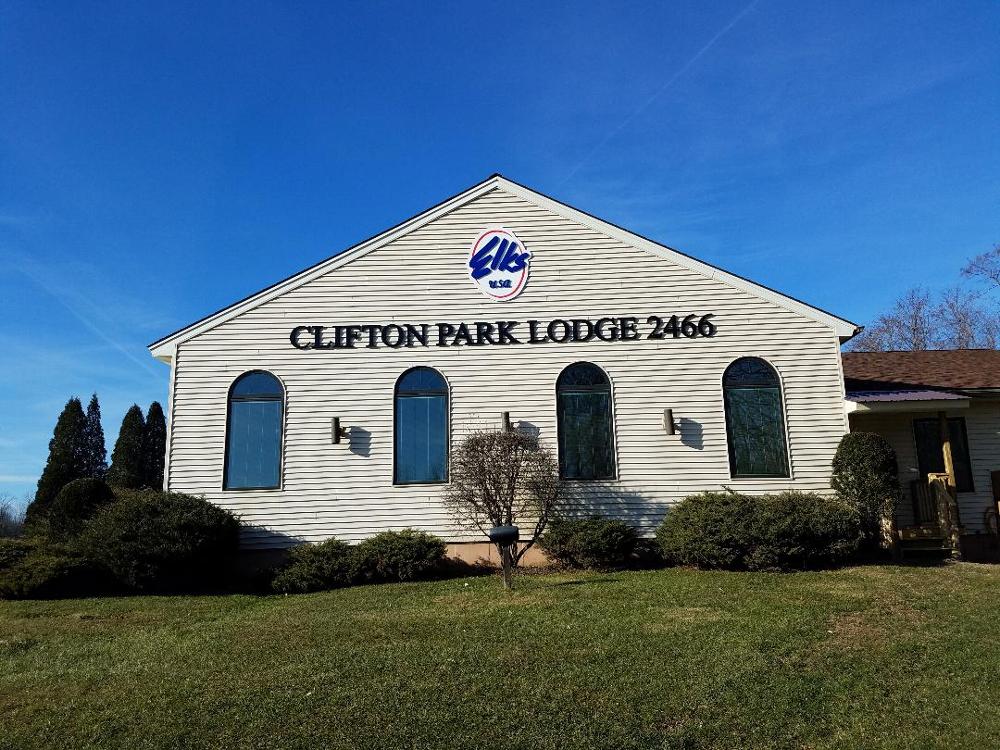 The Clifton Park Elks invest in our community through programs that help children grow up healthy and drug-free, meet the needs of today's veterans, and improve the quality of life in our community.
WELCOME!
The November 2022 Newsletter is Now Available! 
To see the newsletter, click here 
Upcoming Events
Thanksgiving:  Thursday, November 24  Lodge Closed 
Vets/Scholarship Breakfast:  Sunday, November 27  6 PM to 8 PM
To see the flyer, click here 
Friday Night Dinner:  Friday, December 1  6 PM to 8 PM
Chicken Parm!!! To see the flyer, click here 
Bingo:  Thursday, December 8 Doors Open @ 5 PM; First game @ 7 PM
Ladies Auxiliary Dinner:  Wednesday, December 14  5:30 PM to 8 PM
RSVP Requested 
Gala New Year's Eve Party:  Saturday, December 31  6 PM to ????
Reservations Required - Stay Tuned for Details!!!  
----------------------
Elks Fundraiser: Mary's Jammies
To see the flyer, click here
Elks Fundraiser: GotSneakers?
To see the flyer, click here
Now Available: Lodge Apparel Catalog
To see the available merchandise, click here
Please stay safe!!!
----------------------
THANK YOU for visiting our website!! If you have any suggestions or comments, please email them to us at  Secretary@cliftonparkelks.org 
To book an event at the Clifton Park Elks, email us at  Bookings@cliftonparkelks.org 
LODGE SCHEDULE
MONDAY - FRIDAY
3:00 PM - 11 PM 
SATURDAY
Closed (Unless there is an event in the Lodge)
SUNDAY
Noon - 6:00 PM
LODGE MEETINGS
2nd & 4th Wednesdays - 7:00 P.M.
(2nd Wednesday only during November & December)
BINGO NIGHT
Bingo is held on the 2nd & 4th Thursdays monthly (except major holidays); 1st game starts at 7 PM.