Friday Night Dinner - Featured Selections
Friday Night Dinner Schedule 2017-2018
Friday Night Dinners are from 6 PM to 8 PM at the Lodge. We are bringing back our most popular dinner items and looking to offer a couple new specials. Dinners typically include soup or salad, entree, dessert and coffee or tea each week unless we have a special menu such as Pub Night.
Baked Fish with a choice of toppings or Fried Chicken entrees are also available on most Fridays for $13 per person in addition to the Featured Selection.
Please remember that we would really appreciate your input on our menu planning. If you have ideas for dinner selections, or comments about how we do our dinners we would be happy to hear your suggestions. All comments are welcome, please submit them at facilities@cliftonparkelks.org and Mike Bloss, House Chairman, will get them in his email. Feel free to call the Lodge or leave him a note and he will get it.
May 18 – Lasagna
For additional meal details click here
May 25 – Chicken BarBQ
June 1 – TBD
June 8 – Surf & Turf
June 15 – Dinner in the Pavilion
June 22
– Barbecue Buffet
Watch the Lodge Website and/or Facebook page
for the latest Friday Dinner "Featured Selection" and prices.
WE HOPE TO SEE YOU AT A FRIDAY NIGHT DINNER!!!!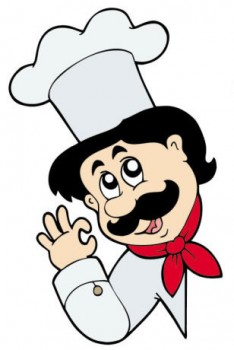 ---
Back to top