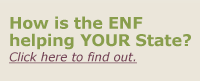 ---
"I would like to thank the donors who made my dream possible by funding my scholarship. With your help, I will be able to complete my undergraduate collegiate years without outstanding debt and without struggling to finance books and transportation. Your investment in me means so much, and I thank you for your generosity. It has been such a blessing that helps everything go much more smoothly. Thank you so much for your donation. Your kindness aids college students like me who remember such benevolence and will reciprocate that action in the future."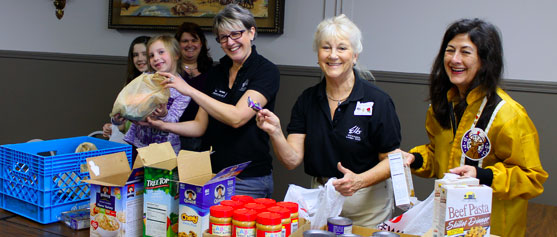 Designate Your Gift
A designated gift directly supports the ENF program you select, helping build stronger Elks communities today. You can choose to designate your gift to one program or select all programs and make an immediate difference in the lives of youth, veterans and Elks communities.
Selecting the ENF Endowment Fund means your donation will be invested in a permanent fund where its interest will be distributed over time, ensuring the ongoing success of the ENF.
Ways to Give
Help Elks build stronger communities with a donation to the Elks National Foundation.
Donations are payable by check, Visa, MasterCard, Discover Card or American Express.
Please note: The ENF is a public, non-profit, tax-exempt corporation as described in Section 501(c)(3) of the Tax Reform Act of 1959. Donations to the Elks National Foundation, Inc. are deductible for federal income and estate tax purposes.
Annual Donation
Donate Now Support the Foundation on a yearly basis.


Online Donation
Donate Now Support the Foundation any time of day from the convenience of your home, work or mobile device.


Recurring Gift
Donate Now Give to the ENF automatically (monthly or quarterly) via direct debit from a bank account or credit card.


Workplace Giving
Search Employers Double the impact of your gift and support the ENF while you work!


Tribute Gift (Memorial/Honor)
Donate Now Donate in honor or in memory of a friend or loved one.


MVS Named Scholarships
Enroll Now Join and Elks scholar's journey and name his or her scholarship.


Planned Giving
Start Now Help the ENF plan for the future by planning a gift to the Foundation.


Shop. Sell. Give to the ENF
Start Now Give back to the ENF while shopping or selling online.


---
Back to top