Lodge Facilities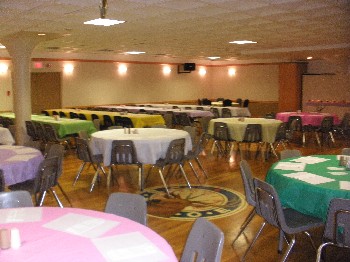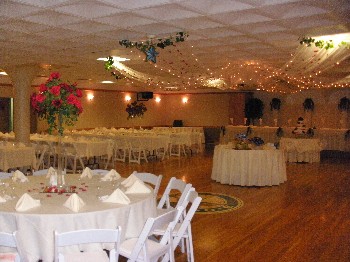 Banquet Room
Spacious Ballroom with Hardwood Floor and Seating for 250. Full Bar and Catered Meals available. Various lighting arrangements. PA System installed with 54" flat screen tv for videos and/or presentations. Call our manager at 618-532-5751 for rental details and catered menus.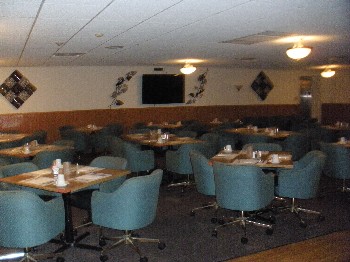 Dining Room
Comfortable Dining for 90 with easy music and dimmed lighting. Dinner served every Friday and Saturday evening till 9:00 pm, proper dress required (no shorts or tees). Open for Sunday Brunch 10:00 am till 2:00 pm.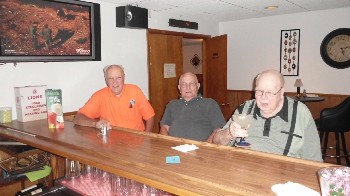 Club Room
Open 7 days a week except Holidays. Monday through Saturday 10:00 am till 12:00 Midnight or 2:00 am on weekends. Seating for 45 with tables and comfortable lounge chairs. Open for Lunch 6 days a week Monday through Saturday from 11:00 am till 1:30 pm. Full Lunch Menu with Soup and a Special available each weekday. Full Bar with seating on Bar Stools for 20. Sunday Brunch 10:00 am till 2:00 pm open till 6:00 pm.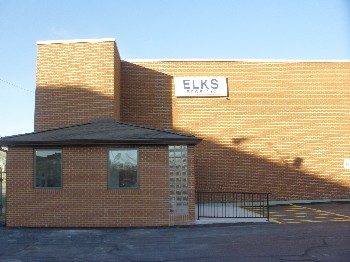 Elevator
New in the fall of 2012 our Elevator with entrance from the outside parking level on south side of building and accessing either the upper level lodge room or lower level dining and club rooms. Handicap parking available close by.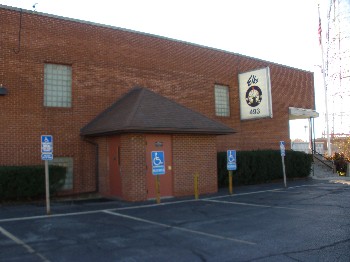 Parking Lot
Asphalt Parking lot in front, beside, and behind Facility for 100+ automobiles. Security Camera coverage for some of the parking area. Handicap parking on south side (rear) of building with/for elevator entrance.
---
Back to top