Grate-Fall for the Service Scorecard
The Service Scorecard is back for a second season! Launched in 2020 to connect Hoop Shoot families and Elks to their communities, the Service Scorecard mixes the Elks' spirit of volunteerism, grit, and fun, all for the chance to win prizes—like a $100 donation to the local charity of the winner's choice. Over the last two months, participants took their enthusiasm for their teammates Off the Court and expressed Thankfulness for their friends, families, and communities through meaningful service projects.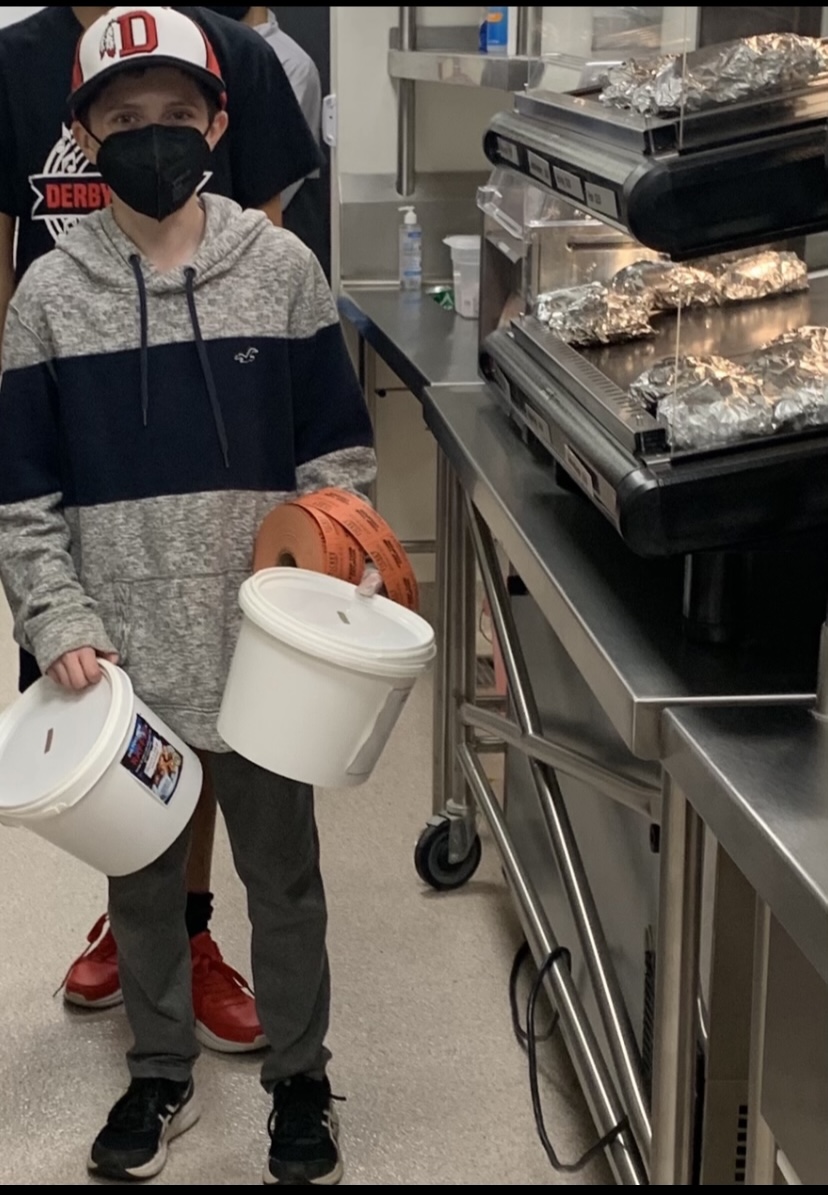 McKeon Gray served his Connecticut community by helping his teammate run a concession stand at his school. McKeon said that the "work meant the most to me because I was helping my community, getting experience working with people and money, and having fun." McKeon also donated clothes to a local shelter and sent an encouraging note to his team and classmates.
Over in New York, Talya Becker volunteered at the Haunted Harbor trick-or-treat event—a yearly Halloween festival that attracts more than 1,500 local youth. Talya also did yard work for her neighbors, picked up litter around her community, and taught family and friends how to shoot free throws.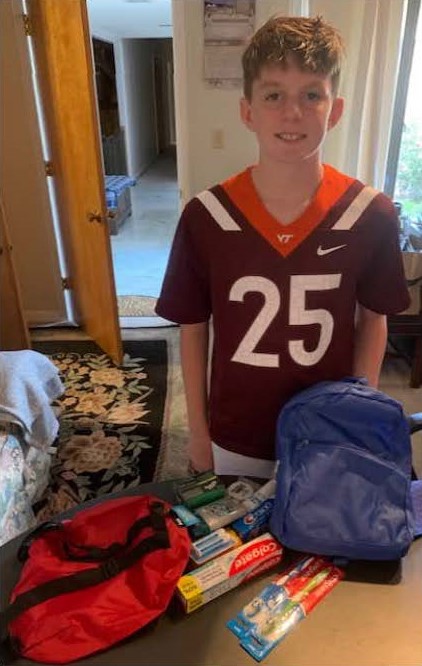 Jordan Peters gave back to his Tennessee community with both the October and November Service Scorecards. Jordan collected hygiene products for a local shelter, gifted a card for encouragement and gratitude to his local pastor, helped his grandmother prepare Thanksgiving dinner, and collected and donated sweatshirts for local youth.
"I appreciate all the Elks do to provide for others, especially the Hoop Shoot Contest that I have competed in for five years, and now I participate in the Hoop Shoot Service Scorecard," Jordan said. "I'm thankful for the Elks and all the great projects they continue to provide for others!"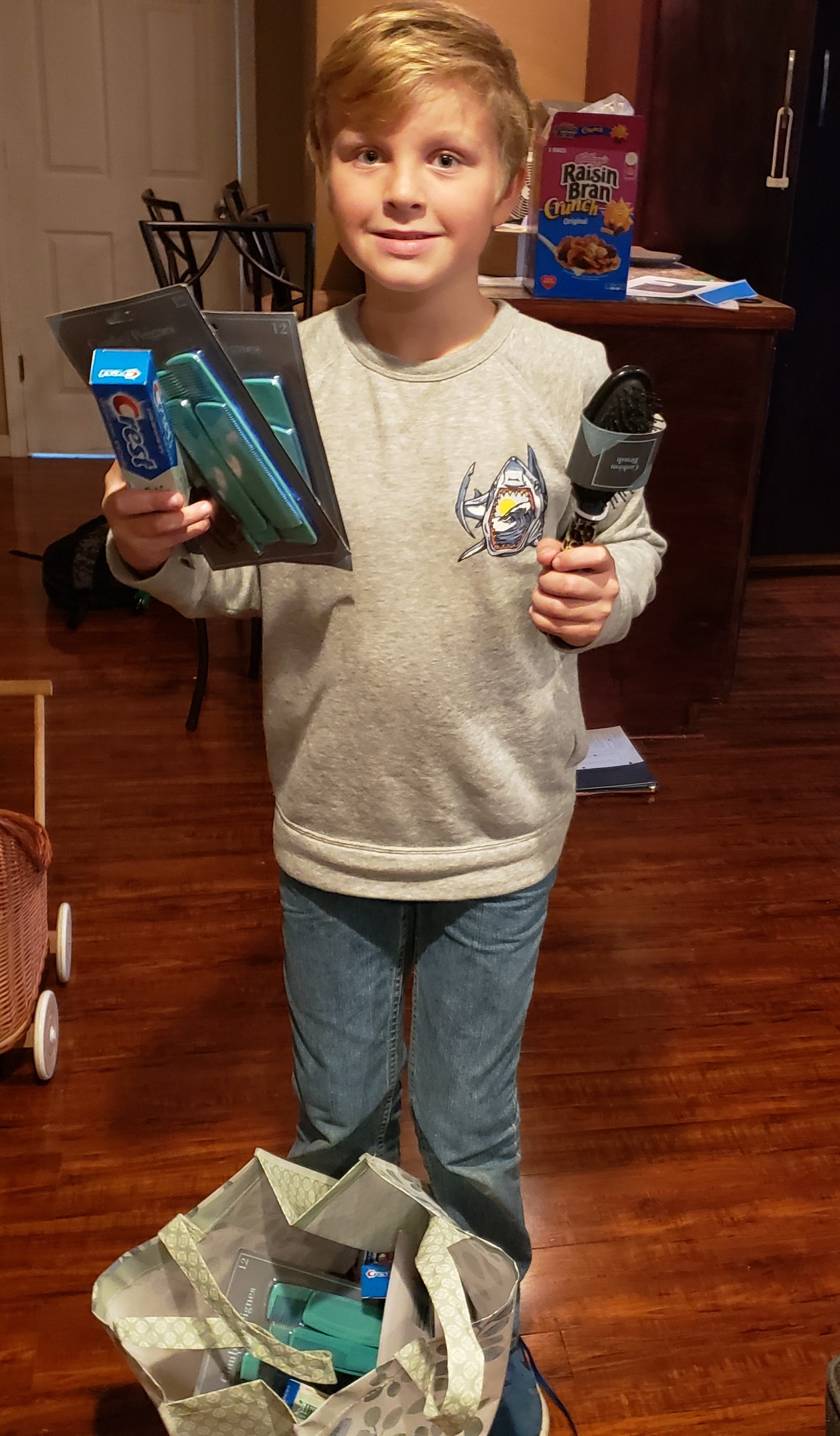 October's Service Scorecard winner Casen Lyons picked apples, baked them into pies, and donated some to the local soup kitchen for its Thanksgiving dinner. The rest of the pies were sold, and Casen used the proceeds to purchase toothbrushes, hairbrushes, and other goods to include in Mount Vernon, Wash., Lodge No. 1604's hygiene kits for people experiencing homelessness. Casen also shared the Service Scorecard with his school's vice principal, hoping that more of his classmates and friends join in on service next month. Casen directed his $100 donation to the Mount Vernon Lodge's homelessness project, and he was on hand to package kits with the members, including his grandma, this fall.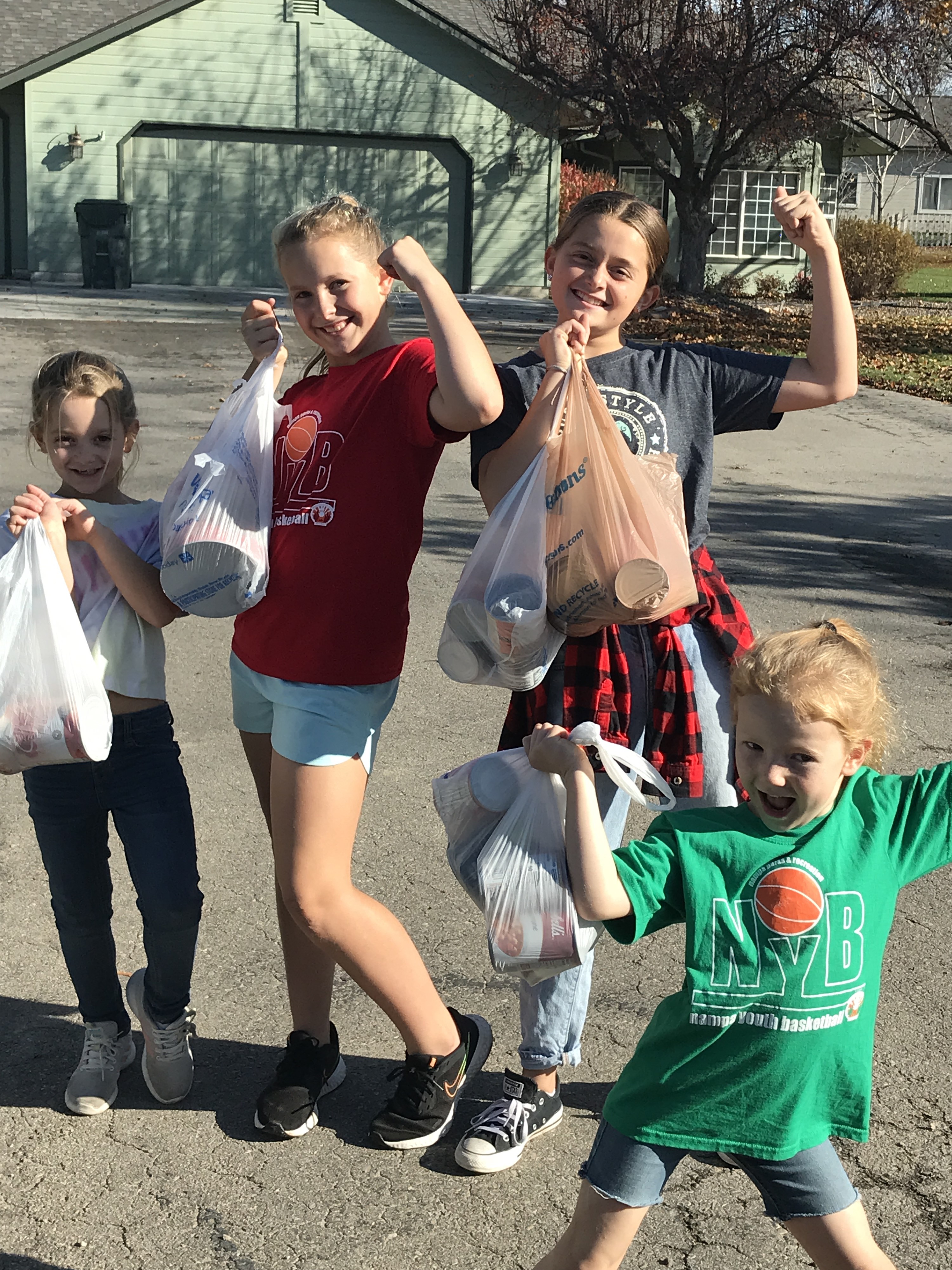 In Idaho, November Service Scorecard raffle winner Ruby Bower teamed up with her brother, 2020 National Finalist Samuel, and sister, Anna, to gather more than 270 lbs. of non-perishable food items from their neighbors. The Bowers volunteered with their local Boy Scouts on their annual Scouting for Food initiative. The sibling team also hand-delivered thank you cards to local first responders and expressed their gratitude for their family members and friends by cooking them a meal.
Ruby chose The House Next Door, a local Nampa, Idaho, charity, for her $100 donation. The House Next Door mission is to "support single mothers and their children by providing them rent-free housing while the mothers work on their educational degree(s)."
Our participants continue to show how the #HoopShootServes. Join them in service to get in touch with the reason for the season! This winter, we hope to see more Hoop Shoot families and fans, Elks, and others take their shot and serve their communities. From reconnecting virtually with distant family members and friends to donating warm clothes to a local shelter, there are many ways to serve. Step up to the line and start your Service Scorecard today!

December's theme is Togetherness.
---
Back to top