Who are the Elks?
Elks are community. No matter where you go in the country, an Elks Lodge is right around the corner.
Join us in service to your community!
HoopShoot Contest Schedules
If you've advanced beyond your local and district contests, click on your state or scroll down below to view a list of Hoop Shoot state and regional contests in chronological order.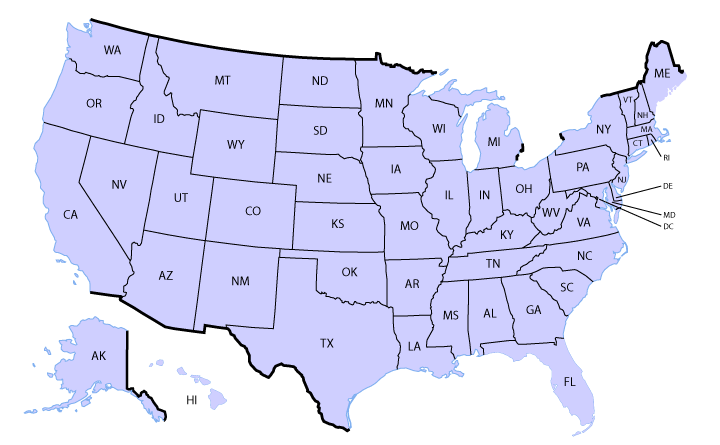 Northwest Region 1 Hoop Shoot Semi-Final
Date: 03/09/2019
Location: Vancouver, WA
Details: Northwest Region 1 Includes the following States: WA - OR - ID - AK
Contact: Joe Basil, Regional Director
Contact Phone: 360-942-8131
Contact Email: baz@willapabay.org
Northwest Central Region 2 Hoop Shoot Semi-Final
Date: 03/09/2019
Location: Rapid City, SD
Details: Northwest Central Region 2 Includes the following States: MT - ND - SD
Contact: Vern Larson, Regional Director
Contact Phone: 605-295-2501
Contact Email: larsonvkg@gmail.com
North Central Region 3 Hoop Shoot Semi-Final
Date: 03/09/2019
Location: Iowa City, IA
Details: North Central Region 3 Includes the following States: IA - IL - MN - WI
Contact: Tony Voulgaris, Regional Director
Contact Phone: 920-688-2477
Contact Email: tonyvoulgaris@aol.com
West Region 7 Hoop Shoot Semi-Final
Date: 03/09/2019
Location: Las Vegas, NV
Details: West Region 7 Includes the following States: AZ - CA - HI - NV - UT
Contact: Larry Torres, Regional Director
Contact Phone: 559-906-1422
Contact Email: ltor@thegrid.net
Southeast Central Region 10 Hoop Shoot Semi-Final
Date: 03/09/2019
Location: Middletown, MD
Details: Southeast Central Region 10 Includes the following States: NC, VA, MD, DE, DC, WV
Contact: James McNitt, Regional Director
Contact Phone: 301-401-4967
Contact Email: JMcNitt52@aol.com
Great Lakes Region 4 Hoop Shoot Semi-Final
Date: 03/16/2019
Location: Angola, IN
Details: Great Lakes Region 4 Includes the following States: MI - IN - OH
Contact: Don Fassnacht, Regional Director
Contact Phone: 765-414-1321
Contact Email: doncarriefassnacht@frontier.com
Northeast Central Region 5 Hoop Shoot Semi-Final
Date: 03/16/2019
Location: Wilkes-Barre, PA
Details: Northeast Central Region 5 Includes the following States: NJ - NY - PA
Contact: Steve Lucas, Regional Director
Contact Phone: 814-931-2396
Contact Email: hoopshoots@aol.com
West Central Region 8 Hoop Shoot Semi-Final
Date: 03/16/2019
Location: Denver, CO
Details: West Central Region 8 Includes the following States: CO - KS - NE - WY
Contact: Brandon Wilkins, Regional Director
Contact Phone: 719-539-2300
Contact Email: wilks3@yahoo.com
Southwest Region 11 Hoop Shoot Semi-Final
Date: 03/16/2019
Location: Dallas, TX
Details: Southwest Region 11 Includes the following States: LA - NM - OK - TX
Contact: Gregg Eleeson, Regional Director
Contact Phone: 214-797-0689
Contact Email: gregoryeleeson@yahoo.com
Southeast Region 12 Hoop Shoot Semi-Final
Date: 03/16/2019
Location: Valdosta, GA
Details: Southeast Region 12 Includes the following States: AL - FL - GA - MS - SC
Contact: Lester Collins, Regional Director
Contact Phone: 256-566-6968
Contact Email: lwcollins1@bellsouth.net
New England Region 6 Hoop Shoot Semi-Final
Date: 03/23/2019
Location: Portland, ME
Details: New England Region 6 Includes the following States: CT - ME - MA - NH - RI - VT
Contact: Richard Blinn, Regional Director
Contact Phone: 978-457-9755
Contact Email: bpoe165@msn.com
AK State Hoop Shoot Contest
Date: 01/18/2019
Location: On paper only
Details: We should have all the lodge winners to us by 12/31/2018.
Contact: Daniel Aaronson
Contact Phone: (907) 252-7107
Contact Email: danielaaronson@hotmail.com
AR State Hoop Shoot Contest
Date: 02/09/2019
Location: Hot Springs Middle School Gymnasium
Details: Luncheon at 11 AM, Hot Springs Lodge No. 380; Hoop Shoot at 1 PM, Hot Springs Middle School Gymnasium
Contact: Mike Muldoon
Contact Phone: (501) 318-7443
Contact Email: muldoon1946@hotmail.com
CA State Hoop Shoot Contest
Date: 02/02/2019
Location: PRESCOTT JR. H.S. - Modesto, CA Nor Cal Semi-State
Details: 02/09/2019 Redlands, CA - Venue TBD - So Cal Semi-State
Contact: MICHAEL T RITTENHOUSE
Contact Phone: (925) 360-2900
Contact Email: coach_ritt@yahoo.com
CO State Hoop Shoot Contest
Date: 02/23/2019
Location: SALIDA HIGH SCHOOL, SALIDA, CO
Details: SALIDA HIGH SCHOOL, 26 JONES AVENUE, SALIDA, CO 81201
Contact: Brandon Wilkins
Contact Phone: (719) 207-3377
Contact Email: wilks3@yahoo.com
FL State Hoop Shoot Contest
Date: 02/16/2019
Location: Florida Elks Youth Camp
Details: Florida Elks Youth Camp - 24175 Southeast Highway 450, Umatilla, FL
Contact: Eric Johnson
Contact Phone: (321) 749-6250
Contact Email: eric.b.johnson@lmco.com
IN State Hoop Shoot Contest
Date: 02/23/2019
Location: New Castle High School Chrysler Fieldhouse
Details: East of Indiana High School Basketball Hall of Fame on Trojan Lane.
Contact: Jeffrey Franklin
Contact Phone: (812) 512-2225
Contact Email: jeffrey.franklin@navy.mil hoopshootindianaelks.org
KS State Hoop Shoot Contest
Date: 02/02/2019
Location: Sunrise Christian Acadmy, Bel Aire, KS
Details: 5500 E. 45th St. N, Bel Aire, KS 67220
Contact: Tony Nash
Contact Phone: (629) 778-4779
Contact Email: tnash@altamontks.com
LA State Hoop Shoot Contest
Date: 02/23/2019
Location: Westminster Christian Academy Opelousas, Louisiana
Details: This event is to determine Regional competitors at the Dallas Texas eent sponsored through the Louisiana Elks Association. Geaux Tigers!!!
Contact: Ed Chandler
Contact Phone: (318) 458-9253
Contact Email: mmrreedd@gmail.com
MD State Hoop Shoot Contest
Date: 02/10/2019
Location: Washington College, Chestertown, MD 21620
Details: MD DE DC Elks Association Hoop Shoot
Contact: Basil Wadkovsky
Contact Phone: (443) 480-2282
Contact Email: basilwad36@gmail.com
ME State Hoop Shoot Contest
Date: 01/27/2019
Location: Bangor High School
Details: 885 Broadway, Bangor Maine 04401
Contact: george jones
Contact Phone: (207) 242-3520
Contact Email: gjonesmaine@gmail.com
MI State Hoop Shoot Contest
Date: 02/23/2019
Location: Alma
Details: Champions luncheon at Alma Lodge Contest to follow at Alma High School
Contact: Robert Spelde
Contact Phone: (616) 842-9458
Contact Email: nwhoopshoot@yahoo.com
MN State Hoop Shoot Contest
Date: 02/16/2019
Location: Park Elementary School, Hutchinson, Mn
Details: Directions and a map will be provided at registration the morning of the shoot.
Contact: Mark Johnson
Contact Phone: (218) 639-5711
Contact Email: daytona500beach@hotmail.com
MO State Hoop Shoot Contest
Date: 02/02/2019
Location: North Kirkwood Middle School
Details: Starts at 1:00 P.M.
Contact: randy eaton
Contact Phone: (314) 570-3675
Contact Email: randy_eaton@yahoo.com
MS State Hoop Shoot Contest
Date: 02/02/2019
Location: Ocean Springs High School, Ocean Springs. MS
Details: The Championship is East of Downtown Ocean Springs MS off of Highway 90. To get to Highway 90, Take exit #50 off of Interstate 10 and go south to Highway 90. Go East approximately 4 miles until you see the signs directing you to the Ocean Springs High School. The competition is in the gym and begins at 10:00 AM.
Contact: Craig Huch
Contact Phone: (228) 324-1802
Contact Email: cjhuch@reagan.com
MT State Hoop Shoot Contest
Date: 02/02/2019
Location: Park High School; Livingston, MT
Details: Park Senior High School 102 View Vista Drive Livingston, MT 59047 Registration at 9 am; Contest Begins at 10 am
Contact: John Morford
Contact Phone: (406) 581-4182
Contact Email: jmorford@bigskyracks.com
NC State Hoop Shoot Contest
Date: 02/09/2019
Location: Greensboro, NC
Details: Registration and lunch will be at the Greensboro Elks Lodge at 2201 W Cornwallis Dr Greensboro,NC / Registration begins at 10:00 AM / Lunch served at 11:45 AM / Shoot will be at Grimsley High School at 801 Westover Terrace Greensboro,NC beginning at 1:00 PM
Contact: Mark Alderman
Contact Phone: (336) 401-3481
Contact Email: secretary@mtairyelks.com
NE State Hoop Shoot Contest
Date: 02/09/2019
Location: York Middle School Gym
Details: 1730 North Delaware Ave York Nebraska 68467 Check in time: 9am Contest Starts: 10am
Contact: Aaron Martinez
Contact Phone: (402) 984-4951
Contact Email: Aaronmmartinez33@gmail.com
NH State Hoop Shoot Contest
Date: 02/03/2019
Location: Epsom Central School
Details: 282 Black Hall Road Epsom, NH This is an invitational Hoop Shoot Contest for District Hoop Shoot Champions.
Contact: Cullen Downing
Contact Phone: (660) 477-4774
Contact Email: downing11@hotmail.com
NJ State Hoop Shoot Contest
Date: 02/10/2019
Location: South Plainfield High School
Details: Directions not necessary at this time
Contact: William Reuter
Contact Phone: (908) 380-4863
Contact Email: wilreu@verizon.net
NM State Hoop Shoot Contest
Date: 02/17/2019
Location: NMHU
Details: state
Contact: wayne cordova
Contact Phone: (505) 429-1996
Contact Email: wcordova5@msn.com
OH State Hoop Shoot Contest
Date: 02/16/2019
Location: Gahanna Middle School South
Details: DIRECTIONS TO GAHANNA MIDDLE SCHOOL SOUTH 349 Shady Spring Drive Gahanna, OH 43230 From the headquarters hotel, take I-270 East 13.4 miles Take the OH-317 Exit (Exit 37), toward Hamilton Road Turn left onto South Hamilton Road In .5 mile, turn right on Morrison Road Take the 2nd left onto Waterbury Boulevard Take the 2nd right onto Beaverbrook Drive Take the 5th left onto Shady Spring Drive. School is straight ahead
Contact: Dennis Sabo
Contact Phone: (419) 271-5055
Contact Email: densabo@gmail.com
OK State Hoop Shoot Contest
Date: 02/09/2019
Location: Chisholm High School
Details: Intersection of Oakwood Road and SH 45. 4 miles west of US 81 & SH 45 intersection on SH 45.
Contact: Neil Rogers
Contact Phone: (580) 541-8261
Contact Email: neilerogers@aol.com
OR State Hoop Shoot Contest
Date: 02/16/2019
Location: Silverton Middle School
Details: 340 James Street
Contact: Stephen May
Contact Phone: (503) 873-3823
Contact Email: smay34@aol.com
SC State Hoop Shoot Contest
Date: 02/24/2019
Location: 306 Flora Drive,Columbia, South Carolina
Details: Jewish Community Center, 306 Flora Drive, Columbia, S.C. Registration: 1:00 P.M.
Contact: Allen Gotbeter
Contact Phone: (803) 787-3287
Contact Email: allengotbeter@gmail.com
SD State Hoop Shoot Contest
Date: 02/02/2019
Location: Georgia Morse Middle School Gym
Details: Registration and breakfast is between 10-10:45 a.m. CT at the Elks Lodge #1953 at 300 East Capitol Avenue in Pierre. Breakfast is provided for the contestant and immediate family traveling to the event. Contestants can walk across the street from the breakfast to the competition gym at Georgia Morse Middle School. No contestant may begin warm up before 10:45 a.m. The competition will begin at 11:30 a.m.
Contact: Heather Perry
Contact Phone: (317) 549-5262
Contact Email: heatheryostperry@gmail.com
WI State Hoop Shoot Contest
Date: 02/09/2019
Location: Trinity Lutheran Church & School
Details: Trinity Lutheran Church & School 501 Stewart Ave Wausau WI 54402
Contact: Eugene Wusterbarth
Contact Phone: (920) 834-3418
Contact Email: eawusterb@yahoo.com
WV State Hoop Shoot Contest
Date: 02/02/2019
Location: Capital High School, Charleston, WV
Details: Contest will begin with registration at 9:30am and will be followed by lunch at Charleston Elks Lodge #202 which is located across the road from the school.
Contact: PM Carper
Contact Phone: (304) 993-2200
Contact Email: pmcarper@hotmail.com
---
Back to top