About Hoop Shoot
Through the Hoop Shoot program, the Elks been developing and reinforcing grit for nearly 50 years—long before researchers and experts concluded that grit is so important for our children. Just listen to the parents and contestants in these videos. They're talking about grit.
Regrettably, the 2020 Hoop Shoot National Finals, scheduled to take place on April 18, 2020, in Chicago, has been canceled due to COVID-19. The health and safety of our program participants and their families, along with the dedicated volunteers and Elks guests, is our top priority.
We all hate that this is happening to our Hoop Shoot, but the program is every bit as resilient as the kids who make it so great.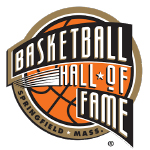 Basketball Hall of Fame
Each year, the names of the six national champions are inscribed in the Naismith Memorial Basketball Hall of Fame. Two of the Frank Hise National Champions are in attendance when the inductees are honored at the Enshrinement Ceremony.
Morgan Wootten Lifetime Achievement Award
The Elks Hoop Shoot is the proud new sponsor of the Naismith Memorial Basketball Hall of Fame's annual
Morgan Wootten Lifetime Achievement Award
. The Hall of Fame awards two Wootten Awards annually to boys and girls high school coaches who have dedicated their lives to the betterment of student athletes. The award is named for Morgan Wootten, a legendary high school basketball coach enshrined at the Hall of Fame.
Meet the 2020 recipients here.