Celebrating a Season of Service
In December and January, we celebrated holidays and new beginnings and, along with them, the good works our Service Scorecard participants have done in their communities. Participants serve their communities, engage with the Hoop Shoot program, and take on the Elks' spirit of volunteerism all for the chance to win prizes—like a $100 donation to the charity of the winner's choice. In December, participants embraced the Service Scorecard theme, Togetherness, by safely engaging with their communities, families, and friends– encouraging a sense of togetherness in a time when we might feel farther apart.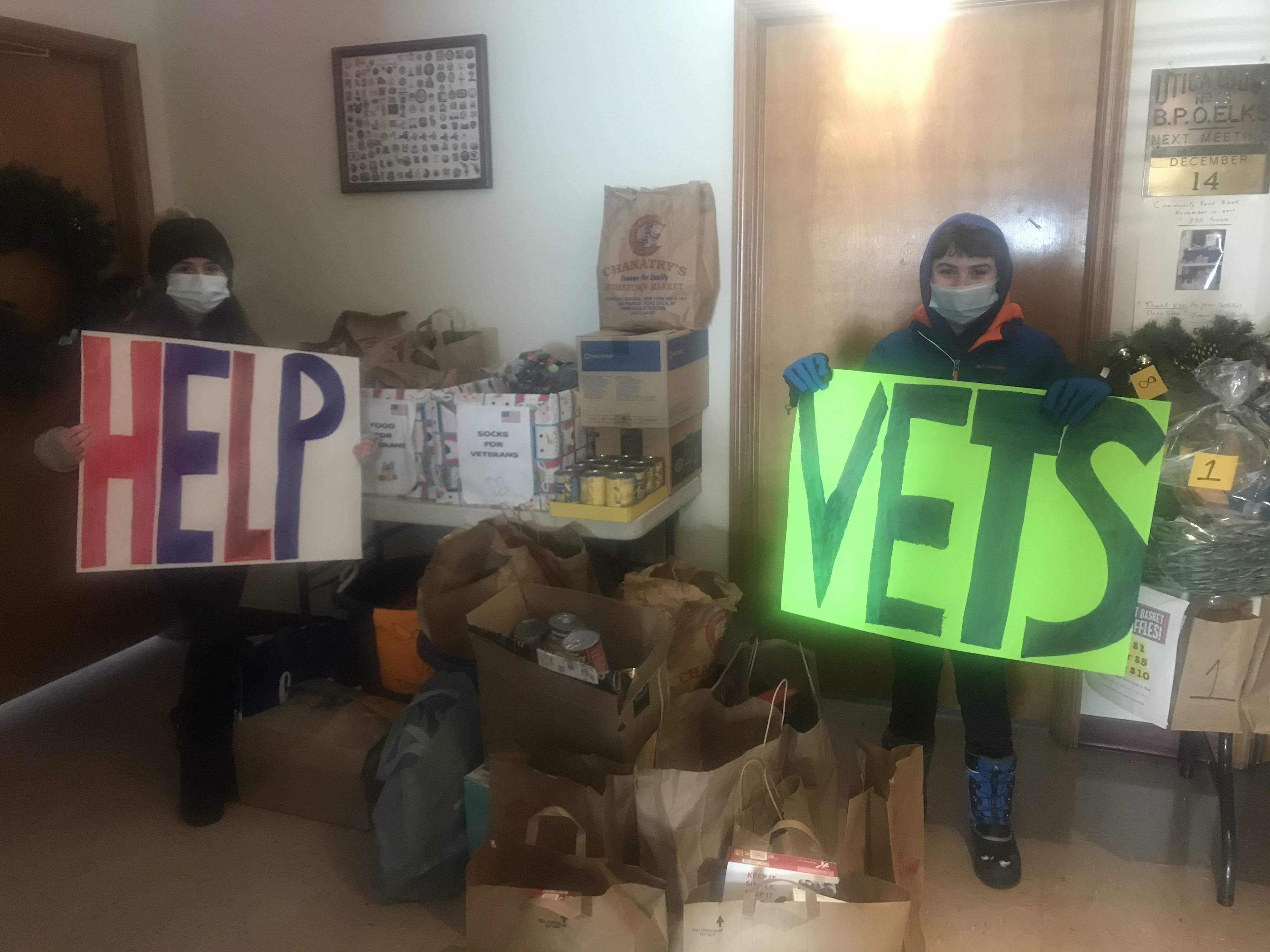 In New York, brother and sister duo Thomas and Natalie Goodelle helped Utica, N.Y., Lodge No. 33, collect non-perishable food items for the Veterans Outreach Center. Together, Thomas and Natalie collected more than 160 food items!
Christian Wood from Kansas went above and beyond and completed nine out of 10 projects! Christian spent the month learning about a faith or holiday he doesn't celebrate, interviewing his grandparents about their childhood traditions, and spreading cheer by decorating a public space and caroling.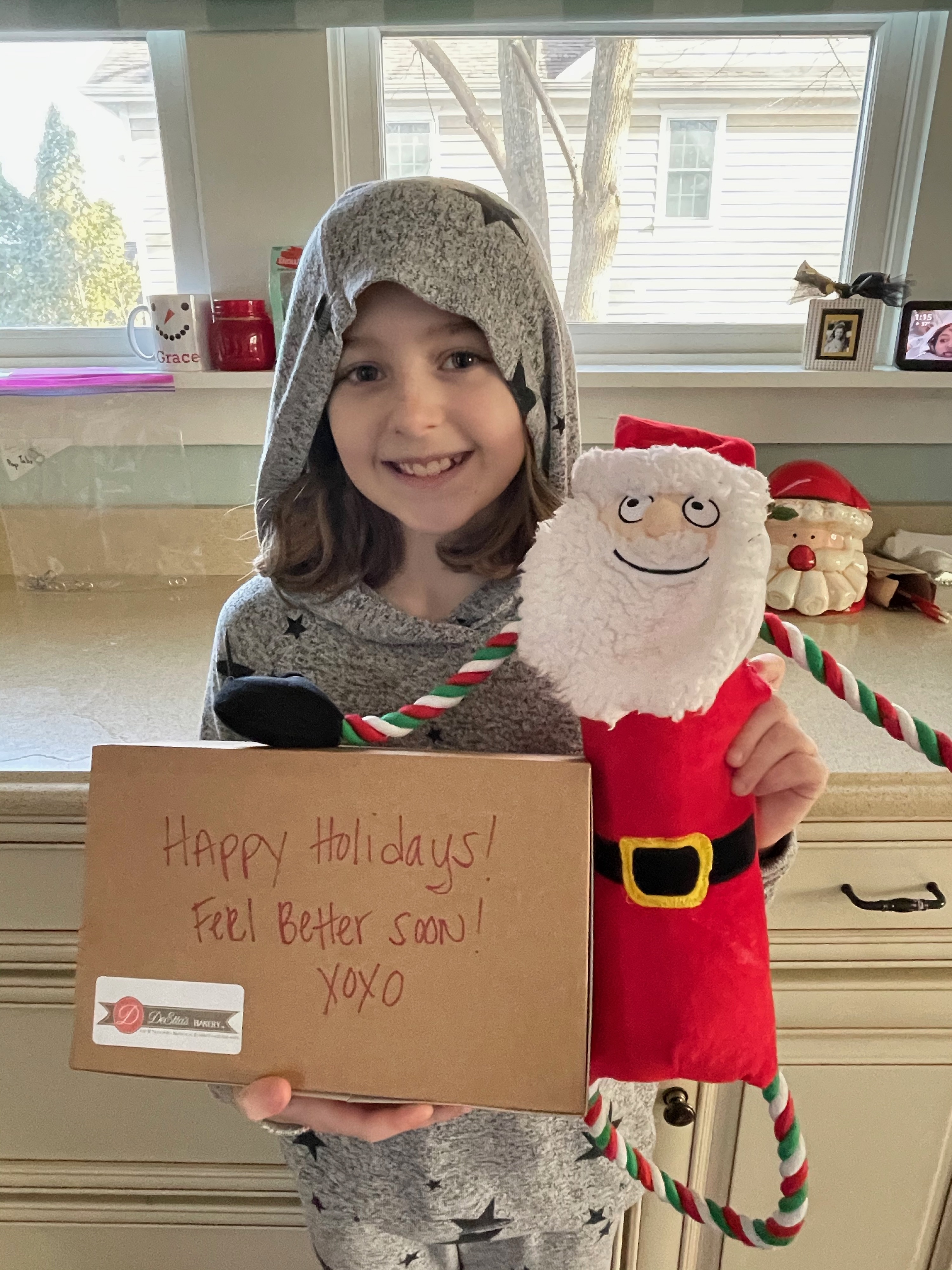 Lucy and Grace Hutton, sisters from Illinois, participated in service from home by reconnecting virtually with family and friends, dropping off a handmade gift to a family member, and delivering a sweet treat to a friend recovering from an illness! The sisters tackled different projects before coming together to submit their scorecard as a team.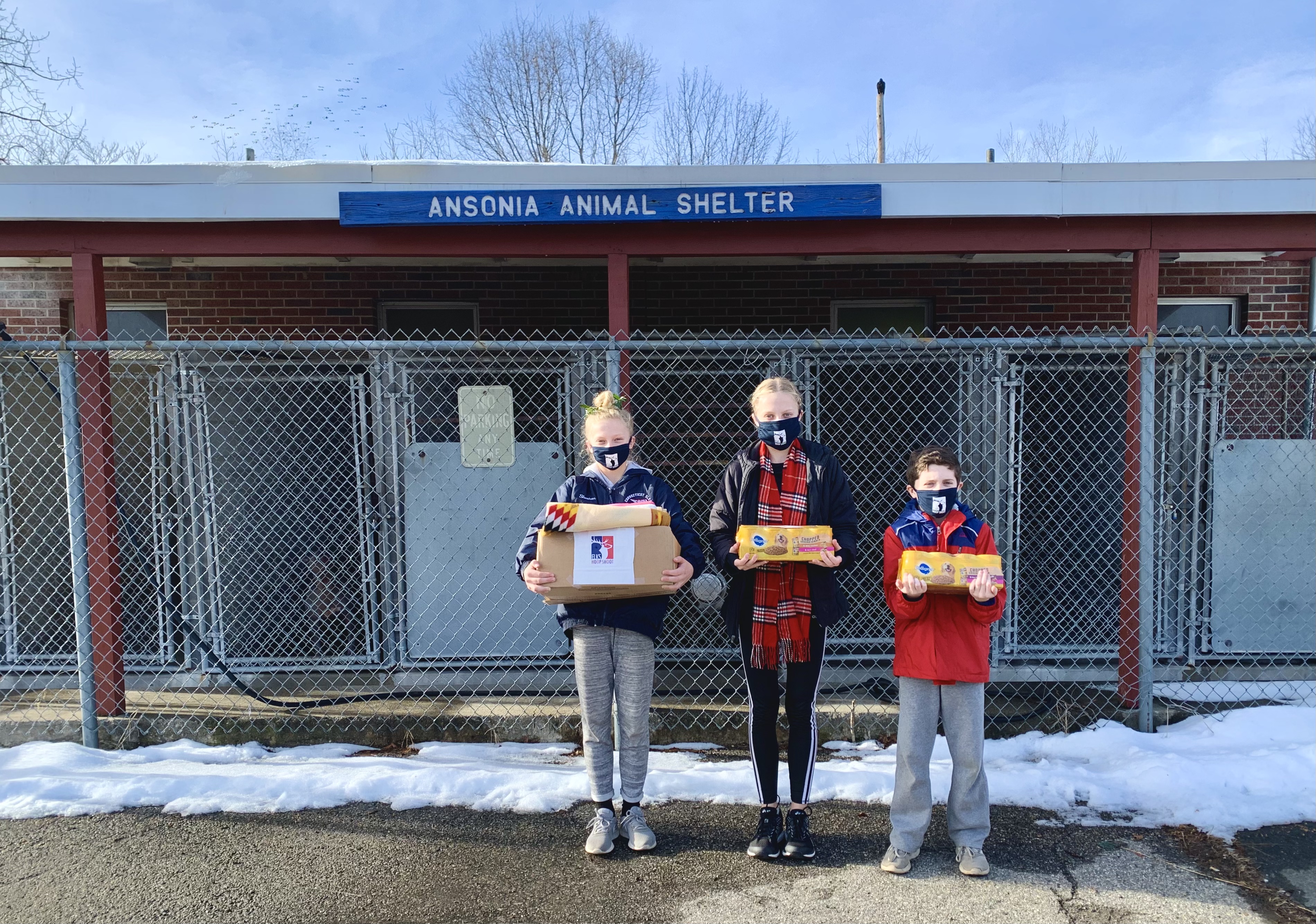 In Connecticut, Quinlan Gray used the scorecard free space, an option for participants to create their own service project, to come up with some projects that served her community and were important to her. Quinlan set up a Christmas Zoom call for family across the country, from their home on the East Coast all the way to Washington state. Quinlan and her siblings also donated blankets, food, and supplies to the local animal shelter and recorded read-aloud videos of winter-themed children's books for kindergarten kids.
Barron Silsby, the December Service Scorecard raffle winner, partnered with Chandler, Ariz., Lodge No. 2499, on their holiday service projects. Barron and his family purchased Christmas gifts for local families, helped the Lodge place wreaths at a veterans cemetery, and delivered sweet treats to family and neighbors.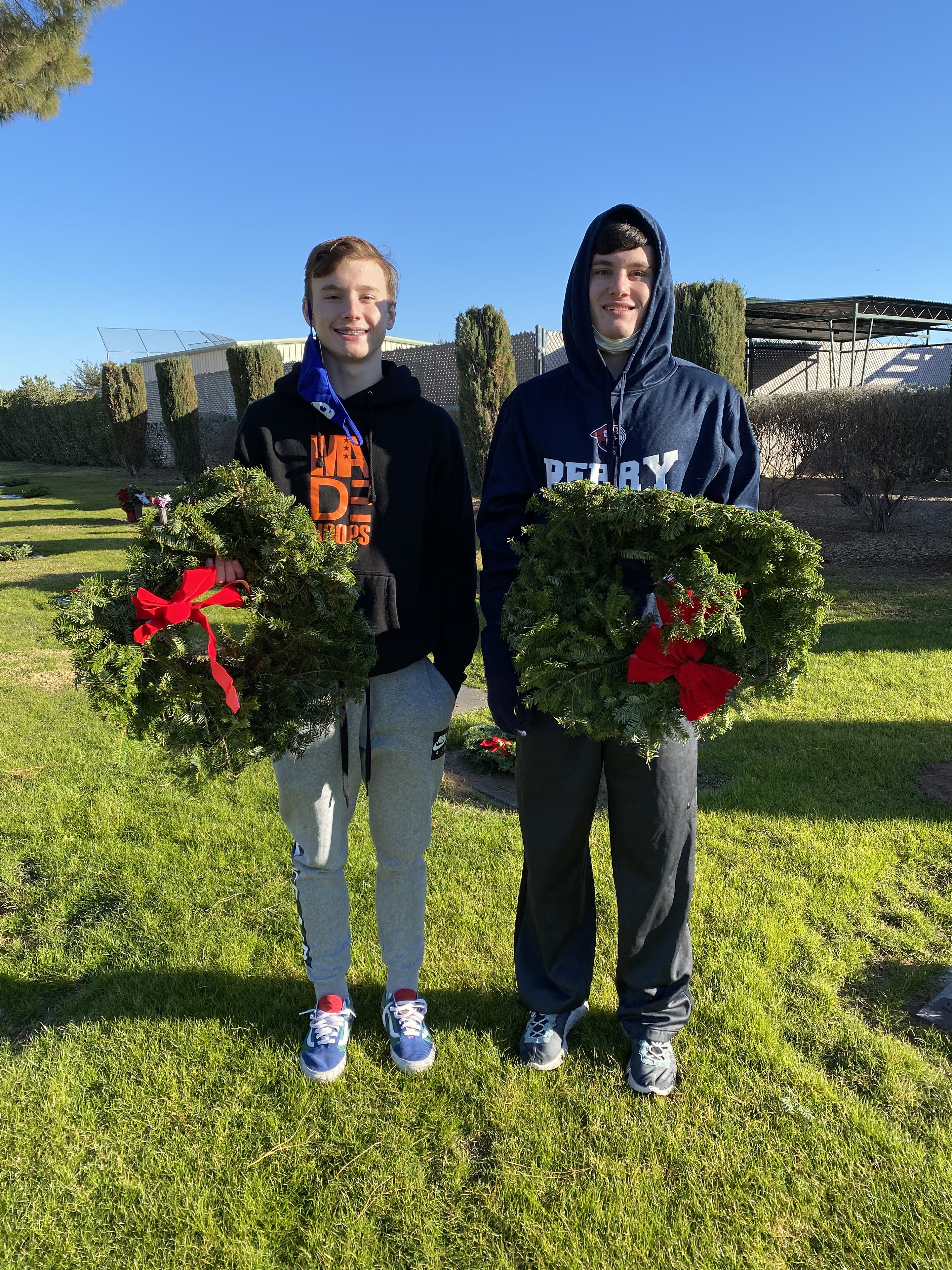 Barron chose to donate his $100 donation to an organization and program that has provided endless memories and experiences for him and his family, the Elks National Foundation Hoop Shoot. Barron and his mother, Carrie Silsby, extend their heartfelt thanks to the Elks and are excited to give back to a program that "has been such a positive part of all our lives!"
Self-Care in January
The start of a new year is a time of self-reflection, improvement, and goal setting. January's scorecard theme, Self-Care, reflected those principles with projects that asked participants to take time for themselves and their own personal goals while serving those around them, too.
In Montana, 2019 National Finalist Ellison Graham spent a chilly winter month helping with her school's service project, a leukemia fundraiser. Ellison donated her time and her allowance for the duration of the week-long project. Bringing some happiness to herself and those around her, Ellison also tried a new game and performed a random act of kindness for a stranger.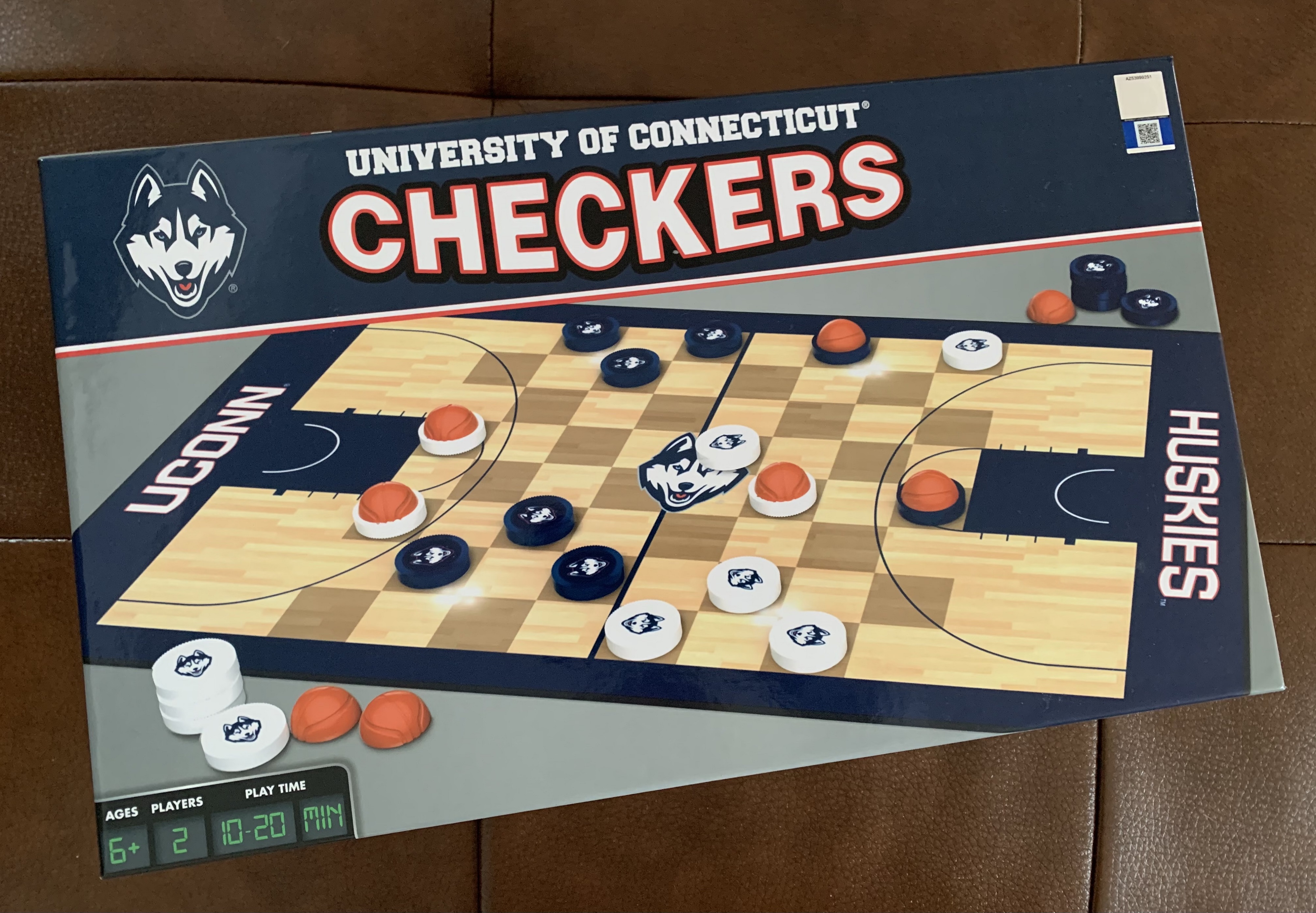 The Gray siblings each participated in the January Service Scorecard. They all did a chore without being asked, like cleaning out their closets and drawers, taking out the garbage, and doing laundry. All three siblings celebrated Martin Luther King, Jr. Day by researching his life and writing essays to share with their classmates. Sheahan also tried a new, screen-less game, checkers, and took time learning and playing with her mom.
December participant Christian Wood once again went above and beyond to perform nine out of the ten service projects for the month! Christian spent lots of time in January reflecting and taking time for himself by writing a journal entry once a week, taking a screen break for an entire day, and writing out five goals for 2021.
January raffle winner, Talya Becker, paid someone a compliment every day of the month to help make their day brighter. Focusing on making her own life brighter too, she wrote five goals for the year and took a screen break for a day. Talya also volunteered at her local food pantry by sorting groceries, packing grocery delivery bags, and organizing the food and clothing brought in from donations.
With her $100 donation, Talya is supporting the food pantry, St. Vincent De Paul - St. Francis Parish, which her family has supported and volunteered with over the years. Her grandparents have always encouraged Talya to get involved, and, prior to the pandemic, Talya volunteered with Ken-Ton, N.Y. Lodge No. 1942 veterans service projects.
Our participants continue to show how the #HoopShootServes. We hope that taking part in the Service Scorecard and serving local communities are on the top of lots of 2021 to-do lists. From large scale service projects to small scale, one-on-one ideas, to self-reflective service, there are many ways to serve. So, Hoop Shooters, Elks, and everyone, it's time to step up to the line and start your Service Scorecard today!

February's theme is Community.