Here Come the 2019 Hoop Shoot Champs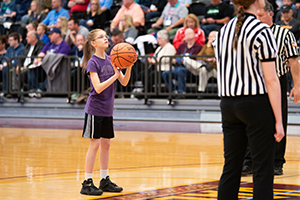 Neither snow nor rain nor polar vortex could stay these champions from competing at their appointed rounds. At every stop, they faced all challengers, and kept moving on the road to Chicago.
The local, district, state and regional contests are behind them—now, these 72 competitors face one final test, the Hoop Shoot National Finals on April 27.
This year's class boasts 18 former National Finalists, including two of last year's champions. One of them is two-time champ Camden Cowgill. His Uncle CJ holds the record with four national titles. Here's a Griteo about the Cowgill family that premiered in 2016.
The other returning champ is Anthony Thompson, who won the Getty Powell Award last year. Here's a film on his journey to the top.
Camden and Anthony will be joined by former champ Samantha Greibel. She won her championship in 2016 at Roosevelt University, so she's excited to be returning to that gym. Here's a video from that same year about Samantha and her family.
Two other returning Finalists have been featured in previous Griteos. They are Will Parkhouse and DeShun Coleman. DeShun promised he'd be back, and he's sticking to it!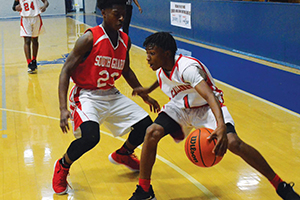 Check out who else made it to the 2019 Hoop Shoot National Finals here.
You can also send your favorite Finalists an e-Greeting with your best swishes come game day! We'll compile the messages into a booklet for each Finalist so that they begin their stay in Chicago knowing that their families, friends and the Elks are rooting for them.
The National Finals will take place at the Goodman Center at Roosevelt University in Chicago on April 27, 2019.
The contests will be live-streamed on the Elks National Foundation's social media channels and a shot-tracker will be updated throughout each contest.
Be the first to hear every Hoop Shoot announcement by liking us on Facebook and subscribing to our YouTube channel.
The Elks have been developing gritty kids through the Hoop Shoot program for nearly 50 years. For 2019-20, the Elks National Foundation allocated $1.1 million to fund the program.
---
Back to top