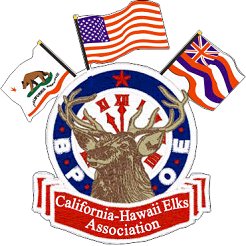 "So long as there are Veterans, the Benevolent and Protective Order of Elks will never forget them."
Welcome to Culver City Elks Lodge #1917
located in the Heart of Screenland at
11160 Washington Place, Culver City, CA 90232-3995
Rocky Yeh - Exalted Ruler




the Proud Home of


Robert L. Duitsman, California-Hawaii Elks Association Past Grand Exalted Ruler, Honorary Chief Justice of the Grand Lodge Forum

and
Noe Saenz, California Hawaii Elks Association Past Trustee
and


C. Michael Melton, South Central Coast District Past DDGER & Past CHEA Chairman for Membership/Lapsation

If you are new here & or looking for some basic information on who we are, check out our About page



Blood Drive at the Lodge every Month!
1-7PM, all on the Last Thursday each month!
Next is June 29th, 2023
Yocan safely give once every 2 months
You can hold the power to save lives in the palm of your hand with the FREE Red Cross Blood Donor App! Text "BLOODAPP" to 90999 or download it from the App Store or the Google Play store today!





*2023-2024 Dues are now late Please pay immediately if not already paid
You can still mail them to the office
You can go to the office Monday - Thursday 9-1 and pay there
You can pay at the bar during operating hours
You can Click on the Venmo image below to pay with Venmo

All Events that require Lodge Space or Advertising:
Must be submitted ASAP to the Office culvercitybpoe1917@sbcglobal.net
For posting on our Google Calendar to avoid double booking.
This includes Rentals, meetings, Cubs Scouts, any event


All Events

needed please email or call the Lodge Secretary


All events

that are to be on the

website &/or Facebook
should be sent to the New Webmaster @aremifrancoelks1917@gmail.com




FROM OUR FROM OUR VETERAN'S CHAIR
FROM OUR VETERAN'S CHAIR




ALSO PLEASE CHECK https://www.culvercityelks.com


DON'T FORGET ABOUT THE QUEEN of HEARTS
ON FRIDAY, JUNE 9th! Purse at $600!!




~~Wednesday, June 14th, 2023~~
FLAG DAY CEREMONY AT 6:30PM




Saturday, June 17th

Dodger Baseball Trip SOLD OUT!


CLUB SCHEDULE
Monday-Thursday 4pm until closing
Friday's 2pm-12am
Saturday's 2pm-8pm
(NOON UNTIL CLOSING, THE BARTENDER RETAINS THE AUTHORITY TO CLOSE EARLY IT IF IS A SLOW EVENING).


Lodge Office Hours:
Monday - Thursday 9am to 1pm
Upcoming Events-Please RSVP