Lodge #1917 Home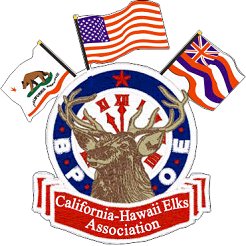 "So long as there are Veterans, the Benevolent and Protective Order of Elks will never forget them."
Welcome to Culver City Elks Lodge #1917
located in the Heart of Screenland at
11160 Washington Place, Culver City, CA 90232-3995
Lance Hudson - Exalted Ruler
the Proud Home of




Robert L. Duitsman, California-Hawaii Elks Association Past State President




and




Robert L. Duitsman, Past Grand Exalted Ruler


and
Robert L. Duitsman, Honorary Chief Justice of the Grand Lodge Forum
and
Noe Saenz, California Hawaii Elks Association Past Trustee
and


C. Michael Melton, South Central Coast District Past DDGER & Past CHEA Chairman for Membership/Lapsation

If you are new here & or looking for some basic information on who we are, check out our About page

New Lounge Hours began June 7

7 Days per Week 3PM until Closing


Closing will be determined by the bartender when they think there are not enough customers
Days and Hours will be reviewed in the future and adjustments made as necessary.
Food service is no longer required for us to stay open and will be modified as necessary.
Colorado Elk Chases Tourists Who Wandered Too Close to Her
1 too many?

When the Lodge is serving Food, you cannot bring food from outside
We have noticed that some members are not aware of this house rule which is designed to support the Kitchen. As mentioned above, we may be serving food Wednesday thru Saturday evenings. If you have dietary issues, you can request permission from the ER to bring in food to meet your needs.
If you have not yet paid your dues OR to Get Bingo Tickets:
You can still mail them to the office
You can go to the office Monday - Thursday 10-2 and pay there
You can pay at the bar during operating hours
You can Click on the Venmo image below to pay with Venmo

All Events that require Lodge Space or Advertising:
Must be submitted ASAP to the Office culvercitybpoe1917@sbcglobal.net
For posting on our Google Calendar to avoid double booking.
This includes Rentals, meetings, Cubs Scouts, any event


All Events

that are to go into the

Call

need to be sent to the Lodge Secretary


All events

that are to be on the

website &/or Facebook

should be sent to the High and Mighty Webmaster
Thursday Bingo at the Lodge


NEXT GAMES:
7/29, 8/12, 8/26
6PM Check-in, 7PM Game
Cards are now available from the office thru noon on game day for Zoom participation.
In-person cards are available at the door.

Pool Tournaments at the Lodge


NEXT GAMES:
8/21
6PM Check-in, 7PM Game

July 30
6:30 Louie's Tacos!
Going forward Louie will return to doing Taco's on 4th Friday

Sunday August 8
Elks Annual Picnic!


August 28
Culver City Elks #1917 First Annual Car Show!

This Week at the Lodge
Wednesday July 21


6:30 Prime Rib Dinner $15-
7:30 Meeting & Initiation

Friday July 23




6PM Hector Santiesteban's Birthday Party, FREE Tri-Tip!




8PM Did you know that the Queen has a purse worth over $800-?



Club Schedule




6 Days per Week 3PM until Closing




Sunday 11AM - 5PM
Club Manager is "Andee" Dee Walek 310-839-1917

BTW, long story short version: This web page got blown up. I've rebuilt it as much as I recall, if anything is missing, especially in this part of the page, let me know and I'll fix it. lance@bhi.guru
---
Back to top