Lodge #1917 Home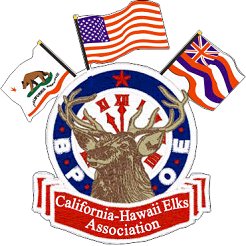 "So long as there are Veterans, the Benevolent and Protective Order of Elks will never forget them."
Welcome to Culver City Elks Lodge #1917
located in the Heart of Screenland at
11160 Washington Place, Culver City, CA 90232-3995
Tom Konkel - Exalted Ruler
the Proud Home of
Robert Duitsman, Grand Lodge Forum (like our Supreme Court)
and
Robert Duitsman, California-Hawaii Elks Association First Vice President
and
Noe Saenz, California Hawaii Elks Association Trustee
and
C. Michael Melton, State Chairman of the Membership Committee

If you are new here & or looking for some basic information on who we are, check out our About page


Upcoming Highlights
Effective March 1
The Bar will be Open at 12pm Tuesday thru Sunday
1st Saturdays 10am-2pm
Ukes of Culver Ukulele Jam
will be playing in the Patio
Come Join in or just have a listen and Enjoy!

Saturday March 3


6-8pm Tacos by Louie


7:00-10:30 Casino, operated by Sun City Casino!
10:45 Raffles
$25- per person/ $40 per Couple
includes $100- Casino Bucks and a Door Raffle ticket
Annual Charity Fundraiser

Casino

Night!




We need Volunteers to man the Door etc., Signup Sheets on the Bulletin Board!



Friday March 9


8pm Lodge Card Games



Saturday March 17
11am-Finish
Day at the Races
Fundraiser for 1st Vice President Bob Duitsman
$95 per person includes:
Admission, Parking, Reserved Seating, Program
Luncheon, Handicapper and 2 Drink Tickets


We need 5-6 volunteers and Basket/Raffle Donations for this Event




Click for details and Entry Form



Friday March 23


6-10pm




Committeemens Appreciation Dinner


The Exalted Ruler invites all Committee Members to come Enjoy Dinner
in appreciation of all their hard work.

Saturday March 24
8am-2pm
Lodge Cleanup
Signup Sheets are posted

Saturday April 7
Save the Date
Duitsman Fundraiser
at Torance Lodge
Click for Details

Wednesday February 21
6:30 Hot Dogs and French Fries! $Donations
7:30 Weekly Meeting
Balloting and Election of Officers!
Be there or be Square!

Friday February 23
6:30-7:30 Tri-Ti Dinner by Louie! $5-
7pm Painting Party!


Click for larger view



Club Hours

Monday 3PM-9PM
Tuesday 11AM-9PM
Wednesday 11AM-11PM
Thursday 10AM-9PM
Friday 11AM-1AM
Saturday 12PM-8PM
Sunday 12PM-10PM
Club Phone 310-839-1917
Club Manager: Ellen Whiteside
Facilities Rental MGR: Hector Santiesteban & George Aceves

1-310-215-3463
Office Hours
Monday-Tuesday & Thursday 9AM-4PM
Wednesday - 9AM-7:30PM
Friday, Saturday & Sunday CLOSED
Office Phone: 310-839-8891
Fax: 310-839-5093
Lodge Secretary: C. Michael Melton, PSVP
Office Manager: Bonnie Naruo

Your High & Mighty Webmaster & Esteemed Leading Knight,
Lance Hudson
---
Back to top