Lodge #1917 Home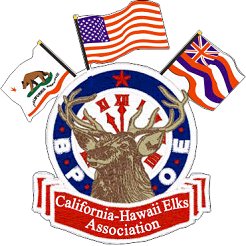 "So long as there are Veterans, the Benevolent and Protective Order of Elks will never forget them."
Welcome to Culver City Elks Lodge #1917
located in the Heart of Screenland at
11160 Washington Place, Culver City, CA 90232-3995
Lance Hudson - Exalted Ruler
the Proud Home of




Robert Duitsman, California-Hawaii Elks Association State President


and
Robert Duitsman, Senior Justice of the Grand Lodge Forum
and
Noe Saenz, California Hawaii Elks Association Trustee
and


C. Michael Melton, South Central Coast District Deputy Grand Exalted Ruler

If you are new here & or looking for some basic information on who we are, check out our About page


Upcoming Highlights
Please note that the Call mistakenly shows that we are having a News Years Eve event. That is not happening this year.
Effective Sunday, September 9, the bar will open at 10:00am to accommodate Sunday football
We need Volunteer Cooks/Chefs for Friday Dinners as well as someone to manage the Kitchen, if you think you might be interested please contact Lance Hudson


All Events that require Lodge Space or Advertizing:
Must be submitted ASAP to Ted Wolfe t_wolfe@verizon.net
For posting on our Google Calendar to avoid double booking.
This includes Rentals, meetings, Cubs Scouts, any event


All Events

that are to go into the

Call

need to be sent to the Lodge Secretary


All events

that are to be on the

website &/or Facebook

should be sent to the High and Mighty Webmaster

1st Saturdays 10am-2pm
Ukes of Culver Ukulele Jam
will be playing in the Patio
Come Join in or just have a listen and Enjoy!

Started September 6
Monday Night Football Famous Chef's Dinner! Signup sheets at the Lodge
Thursday Night Football Potluck!
Sunday Football Potluck!
BTW, there is a rumor going around that you must be Food Handler Certified to make, bring or serve food at the Lodge. This is NOT true. Per new California Law there must be a Certified Food Handler Supervising. All of our Bartenders are Food Handler Certified and will be the Supervisors for these events. The main rule is to

Always Wear Gloves

when handling food or dishes.

Sunday February 3
Super Bowl Sunday and Potluck! Time TBD


Wednesday December 19
6:30 Rib Eye Steak Dinner, Tators, Veggies & Salad $15-
7:30 Meeting.

Initiation



Friday December 21
6-8PM 3rd Friday Steaks or Salmon, Tators, Veggies & Salad $15-
8PM Something about a Queen?


Ugly Sweater Party!



Club Hours

Monday 3PM-9PM
Tuesday 12PM-9PM
Wednesday 12PM-11PM
Thursday 10AM-9PM
Friday 12PM-1AM
Saturday 12PM-8PM
Sunday 10AM-10PM
Club Manager and Facilities Rental MGR: Ellen Whiteside, assistant Jacob Fassnacht




Club Phone 1-310-839-1917
Office Hours
Monday-Tuesday & Thursday 9AM-4PM
1st & 3rd Wednesday - 9AM-7:30PM
Other Wednesdays 9AM-4PM
Friday, Saturday & Sunday CLOSED
Office Phone: 310-839-8891
Fax: 310-839-5093
Lodge Secretary: Caspar de Jong, PER
Office Manager: Bonnie Naruo

Your High & Mighty Webmaster & Exalted Ruler,
Lance Hudson
---
Back to top