Lodge #1917 Home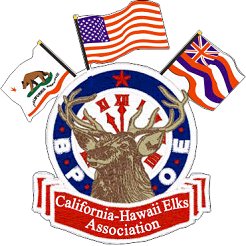 "So long as there are Veterans, the Benevolent and Protective Order of Elks will never forget them."
Welcome to Culver City Elks Lodge #1917
located in the Heart of Screenland at
11160 Washington Place, Culver City, CA 90232-3995
Paul Casillas - Exalted Ruler
the Proud Home of




Robert L. Duitsman, California-Hawaii Elks Association Past State President




and




Robert L. Duitsman, Past Grand Exalted Ruler


and
Robert L. Duitsman, Honorary Chief Justice of the Grand Lodge Forum
and
Noe Saenz, California Hawaii Elks Association Past Trustee
and


C. Michael Melton, South Central Coast District Past DDGER & Past CHEA Chairman for Membership/Lapsation

If you are new here & or looking for some basic information on who we are, check out our About page

Scouts need our Help for Memorial Day!


If you sign up for this please also let Samantha, one of our Veterans Chairs know, it is important for us to be able to document our participation.
"Memorial Day is welcomed not as a chance to play baseball on the corner lot, or to gape at the parade as the band goes by, but as an opportunity for the Scouts to attain a realization that they are the trustees of the traditions of American ideals of service to which this day is dedicated." -Scouting Magazine 1928
The WLACC is participating in the annual tradition of placing flags at the Los Angeles National Cemetery, 950 S Sepulveda Blvd, Los Angeles, CA 90049, on Saturday, May 28, 2022. We are looking for volunteers to assist the Council on Saturday, May 28
th
and Monday, May 30
th
. Attached is a link to a sign-up for the event and your assistance as leaders would be greatly appreciated!
Please sign up with the attached link. Thank you!
BOY SCOUTS OF AMERICA
Western Los Angeles County Council
16525 Sherman Way | Van Nuys, CA 91406
We are getting Birthday Cards!


A little while back we were approached by a Girl Scout Troop that is sponsored by the Santa Monica Elks Lodge. As you probably know Scouts need to develop activities to support their community. This Troop offered to produce Birthday Cards for our members and we mail them out. Some of you have already recieved them, including my wife Day!

Skull of popular Elk stolen!



When the Lodge is serving Food, you cannot bring food from outside
We have noticed that some members are not aware of this house rule which is designed to support the Kitchen. Currently we are serving Food 1st, 3rd and 4th Fridays, 4th Friday being Tacos by Louie! and Wednesday Meeting nights. If you have dietary issues, you can request permission from the ER to bring in food to meet your needs.
If you have not yet paid your dues OR to Get Bingo Tickets:
You can still mail them to the office
You can go to the office Monday - Thursday 9-1 and pay there
You can pay at the bar during operating hours
You can Click on the Venmo image below to pay with Venmo

All Events that require Lodge Space or Advertising:
Must be submitted ASAP to the Office culvercitybpoe1917@sbcglobal.net
For posting on our Google Calendar to avoid double booking.
This includes Rentals, meetings, Cubs Scouts, any event


All Events

that are to go into the

Call

need to be sent to the Lodge Secretary


All events

that are to be on the

website &/or Facebook

should be sent to the High and Mighty Webmaster
New Hours Effective Friday April 29!
Fridays Noon to Midnight
Saturday & Sunday Noon-8PM
Bartender retains the authority to close early if it is slow.

2nd & 4th Wednesdays


7pm Bingo & Hot Dogs at the Lodge with Hector!


Future Dates May 25

Blood Drive at the Lodge returns May 26!
1-7PM, all on 4th Thursdays each month!
This month May 26
You can safely give once every 2 months

Sunday May 29 1-6PM


Aloha at the Elks!



Friday June 10
6:30-8PM Dean & Bill will begin Playing on 2nd Friday's instead of 1st Fridays
6:30 Fish Fry!
8PM Did you know that the Queen has a purse worth ofer $1,000?!

Sunday June 18 11AM-6PM


Car Show at the Elks!




Friday June 24


6:30-8PM Tacos by Louie!


7-9PM Paint Party!
8PM Did you know that the Queen has an expensive purse?

This Week at the Lodge
Wednesday May 18
6:30 Prime Rib Dinner $15-
7:30 Meeting and Initiation!

Friday May 20


6:30 3rd Friday Steaks or Salmon
8PM Did you know that the Queen has a Purse worth over $1,200?


Club Schedule


Monday - Thursday 4PM until Closing
Friday 12-12
Saturday & Sunday Noon-8PM
Bartender retains the authority to close early if it is slow.
Club Manager is Steve Baril 310-839-1917
For Rentals call Gene 310-839-1917

BTW, long story short version: This web page got blown up. I've rebuilt it as much as I recall, if anything is missing, especially in this part of the page, let me know and I'll fix it. lance@bhi.guru
---
Back to top