Lodge #1917 Home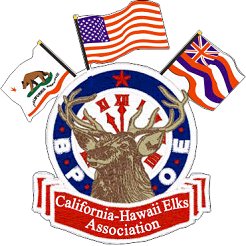 "So long as there are Veterans, the Benevolent and Protective Order of Elks will never forget them."
Welcome to Culver City Elks Lodge #1917
located in the Heart of Screenland at
11160 Washington Place, Culver City, CA 90232-3995
Paul Casillas - Exalted Ruler
the Proud Home of




Robert L. Duitsman, California-Hawaii Elks Association Past State President




and




Robert L. Duitsman, Grand Exalted Ruler


and
Robert L. Duitsman, Honorary Chief Justice of the Grand Lodge Forum
and
Noe Saenz, California Hawaii Elks Association Past Trustee
and


C. Michael Melton, South Central Coast District Past DDGER & CHEA Chairman for Membership/Lapsation

If you are new here & or looking for some basic information on who we are, check out our About page


Elks News & Upcoming Highlights
Any member who needs help getting through this, whether shopping for food, picking up medicine or whatever is encouraged to contact Lance Hudson at lance@bhi.guru or by Text or phone call at #

310-694-7252

and someone will assist you as needed, don't be shy.
The Grand Lodge Office
in Chicago has been closed down by the State Order there, thru at least April 7.
Like many, they are continuing to work remotely to the extent possible. A message about that can be found here
A Message from Grand Exalted Ruler Robert L. Duitsman is here
CORONAVIRUS GUIDELINES FOR THE B.P.O.E. are here.

I will summarize in saying that these guidelines state that we must follow our Statutes and By-Laws and also Local, State and Federal Laws. It has been determined that if our government has decided to close Bars and or Kitchens then that includes us.
We are allowed to work on the property as long as Social Distancing Guidlines are followed. Accordingly our Porters have been cleaning and disinfecting the Lodge as well as painting and making other improvements as possible. When we are allowed to return the Lodge will look a little nicer than before! Our office also remains open although they may close a little early if nothing is going on so it may be best to Call before if you need to go to the Office.
It may also interest you to know that the new Officers are being installed, effective April 1, using a unique procedure just authorized by Grand Lodge. The Officers are to sign and turn in to the Office the "Obligation for Incoming Officers". We expect to follow up with the Installation Ritual later in the year. The authorization for this comes to use via "Jim" Grillo, our Area 7 Sponser (leader) and is also signed by our own Grand Exalted Ruler Roberet L. Duitsman. The authorization and Obligation can be found

here

for those interested.



It is my sad duty to report to you that Red Hardy passed away on 3/20/2020. Many of us remember him as a member and as the Club Manager for many years.
Just a reminder that the Emblem Club #254 Brunch and Easter Egg hunt is cancelled, it is in the Call because this didn't become apparent until after the Call went to print. I presume this may be rescheduled when things clear up.

As you may have heard on the news, there is a severe Blood shortage right now. If you can give, please click on the image above and give.

PLEASE NOTE - THE LODGE IS CURRENTLY CLOSED
Through at least Sunday April 19, per Public Health Orders of the State and Local Governments today March 19, 2020, due to concerns about the Corona Virus
The Board of Directors wants to let you know what has been going on, for those interested, see below:
Check back to this page for updates

The Information below has been updated on 3/24/20 to avoid confusion with the above information:
On or about Sunday March 15th the Board of Directors (hereinafter referred to as BOD) held an emergency meeting electronically (via text messages) to discuss the developing Corona Virus issue as news was spreading that protective measures were being called for. BOD decided at that time to Close the Lodge effective immediately thru March 19 as a precautionary measure. We (the Board) eventually scheduled a meeting for Wednesday, March 18, 7PM at the Lodge. In contradiction to our Statutes, the members were not given 5 days notice due to edicts from the Government to not have meetings of over 10 people. Bear in mind that the Statutes (of the Order) do require us to follow the Law so we presumed that this was appropriate. By the time of that meeting it had already been announced that we must close down thru March 31st. I was preparing to tell you about that today when the latest order came down from State and Local authorities.

Here

is a link to the minutes of the March 18 meeting for those who care to read it.
Now we must close down thru at least April 19th. This obviously applies to all Lodges so basically all Elk events are cancelled until at least then.

Here

is a link to the County Health order for those that care to read it.
There has been no counter offer from the Builder across the alley but of course they are dealing with the same situation. It is possible that they may be delaying the project and might not get back to us for a while.
The BOD has scheduled a virtual meeting, via Zoom, for march 31st. The bills are being paid. For those interested I can report that so far we have only had 1 rental cancel, the others so far have been just pushing them back so that is hopeful.
We may have some members who need assistance at this time if you can donate, food, toilet paper or whatever, or if you are available to help distribute same, or if you need help of some kind please email

Lance

, be aware that I may not be able to respond during the day as I am working most of the time but I will get back to you and we will do what we can to be of assistance. To those who know Bub and Shug, I can report that I talked to them a few days ago and they have 3 or 4 neighbors shopping for them and 2 friends picking up their meds so they are in good shape and doing well.
If you have any questions you have my email, don't hesitate, I'll get back to you as quick as I can.
The Lounge is Now Open until 10PM on Saturdays!




As soon as we are open again



All Events that require Lodge Space or Advertising:
Must be submitted ASAP to Davina Antico dantico1917@gmail.com
For posting on our Google Calendar to avoid double booking.
This includes Rentals, meetings, Cubs Scouts, any event


All Events

that are to go into the

Call

need to be sent to the Lodge Secretary


All events

that are to be on the

website &/or Facebook

should be sent to the High and Mighty Webmaster
Thursday March 26


4PM at the Lodge or 5PM at US Vets in Inglewood




Event Canceled

by US Vets
Saturday March 28


1PM Committeemen's Appreciation Lunch




Event Cancelled, will be re-scheduled when appropriate



Sunday March 29


12-4PM First Vice Presidents District Fundraiser




Event Cancelled
Sunday April 12


Event Cancelled, may be rescheduled when appropriate




10:30-2PM Emblem Club #254 Easter Brunch


$10, Children under 12 $5-

Wednesdays
No Dinner
No Meeting


Lodge Closed until at least 4/19/20



Fridays


We'd like to encourage Tipping our wonderful Cooks!




Lodge Closed until at least 4/19/20




the Queen will return once things are back to normal



Club Hours

The Club is Currently Closed thru at leaste April 19
Monday 3PM-9PM
Tuesday 12PM-9PM
Wednesday 12PM-11PM
Thursday 10AM-9PM
Friday 12PM-1AM
Saturday 12PM-10PM
Sunday 12PM-10PM
Club Manager and Facilities Rental MGR: Davina Antico, assistant Jacob Fassnacht




Club Phone 1-310-839-1917
Office Hours
Monday-Tuesday & Thursday 9AM-4PM
1st & 3rd Wednesday - 9AM-4PM & 5:30-7:30PM
Other Wednesdays 9AM-4PM
Friday, Saturday & Sunday CLOSED
Office Phone: 310-839-8891
Fax: 310-839-5093
Lodge Secretary: Caspar de Jong, PER
Office Manager: Bonnie Naruo

Your High & Mighty Webmaster, PER & Trustee
Lance Hudson
---
Back to top