Lodge #1917 Home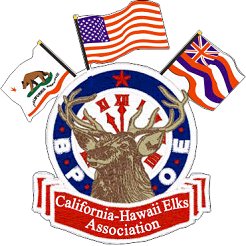 "So long as there are Veterans, the Benevolent and Protective Order of Elks will never forget them."
Welcome to Culver City Elks Lodge #1917
located in the Heart of Screenland at
11160 Washington Place, Culver City, CA 90232-3995
Ted Wolfe - Exalted Ruler
the Proud Home of




Robert L. Duitsman, California-Hawaii Elks Association Past State President




and




Robert L. Duitsman, Past Grand Exalted Ruler


and
Robert L. Duitsman, Honorary Chief Justice of the Grand Lodge Forum
and
Noe Saenz, California Hawaii Elks Association Past Trustee
and


C. Michael Melton, South Central Coast District Past DDGER & CHEA Chairman for Membership/Lapsation

If you are new here & or looking for some basic information on who we are, check out our About page
Obituary Notice
Noor Chowdry
I am sorry to have to report the death of Noor Chowdry, originally from the Culver City Elks Lodge 1917. He was born on February 5, 1942 in New York City and was initiated into the Culver City Lodge in 1977.
He was a 2-time Exalted Ruler (1996-1997 and 1999-2000) at Culver City before dimiting to the Canoga Park Lodge 2190 in 2011. In 2016-2017, he was honored by the Metropolitan District as DDGER.


Noor's Service has been scheduled:


Date: Saturday, October 17, 2020, 11 AM at Canoga Park Elks Lodge 20925 Osborne St. Canoga Park, Tel #: (818)998-2193. The service will be held in the outdoor area, mask are required and, a light lunch will be served after the service. The Lodge would like to have a count for the food so, if you are able to attend the service please notify the Lodge or, call them.

Use smile.amazon.com to support the Purple Pig painlessly
In case you don't know, if you make your purchases from amazon using the smile website, a portion of each sale is donated to the Charity of your choice.
To set this up go to the Smile page and near the upper left corner it will say "Supporting"
Click there and it will popup a little window showing who you are supporting with the option to "Change" if desired.
Thus far $368.32 has been donated to the Chea Major Project (Purple Pig), lets make that number grow!
You can also click on the Pig below to make a 1 time, or recurring Donation!

Monday Night Football at the Lodge is Back!




3-10PM $5- Special Dinner or Bar Menu!



CA Elks Rally in Hemet, CA

Davina has an Exciting Weekend Planned at the Lodge, now open on Sunday!


Check out the Details below, come watch Sports and have yummy food!

We could use a new Webmaster, or an assistant


There are many things that we would like to build our website to do but I simply can't find the time. We could use someone good at presumably Wordpress. You could take over the site and build the new one or just help build the new site that we envision. Contact Lance

Louie Santiesteban along with Jack and Paul from Jack's Automotive
Wanted to share with you this picture of the latest batch of donated and repaired bicycles
These bikes went to Culver City Boys and Girls Club in Mar Vista Gardens

Elks News & Upcoming Highlights


We are Open in the Patio only and serving Food when Open




WE ARE NOW OPEN ON Monday's 3-10PM, WITH A SPECIAL MENU!




Elks Campaign to Support Pearl Harbor is Extended!

Since PGER Mike Luhr announced the Arizona Restoration Project by the Elks at the 2019 National Convention, Elks have partnered with Pacific Historical Parks, an organization that benefits the Pearl Harbor National Memorial, to help preserve, restore, and modernize the USS Arizona Memorial.
As of July 28, 2020, the Elks have raised $395,909.42! This will go towards replacing old, faded and peeling outdoor exhibits along Pearl Harbor National Memorial perimeter and upgrading digital displays and building new interactive displays to engage children and modernize the memorial.
Unfortunately, we were not able to meet at Grand Lodge in Baltimore this year when the Elks National Veteran Service Committee was going to announce that we are extending the fundraising to November 11, 2020, Veterans Day.
The additional funds will be used to help enhance and expand a virtual education program that will allow youth and adults across the country to virtually visit Pearl Harbor and learn about its history.
The Elks Pearl Harbor Campaign Team is asking for $1 per member. I am asking for $2 per member and let us show Pearl that the South Central Coast District cares about our Veterans. All monies collected should be sent directly to Elks National Foundation as soon as possible with a note in regards to the Pacific Historic Parks Restoration Fund.
Checks, payable to Elks National Foundation, may be mailed to Elks National Foundation, 2750 N. Lakeview Ave, Chicago, IL 60614-2256.
Please write "Pearl Harbor" in the memo.
2021 MVS Contest is Open!




The Elks National Foundation is proud to announce the start of the 2021 Most Valuable Student scholarship contest on August 5, 2020. The Most Valuable Student scholarship is available to high school seniors who are United States citizens. Applicants do not need to be related to a member of the Elks. Applications are judged on academics, leadership, service and financial need. The application is completed online and

must be submitted by the November 15, 2020, deadline

. The 500 national winners will be announced in April 2021. Learn more about the MVS scholarship here.

2021 Legacy Awards Contest is Open!
The 2021 Legacy Awards contest runs from September 1, 2020 to February 5, 2021. Legacy Awards are $4,000 scholarships available to children and grandchildren of Elks members. Eligibility requirements are outlined here.

The VA is once again accepting NEW Clothing Donations!
Please note, they are NOT accepting used clothes, only NEW. As relayed to me by our District Deputy Grand Exalted Ruler Pickett, who was informed by his ever faithful sidekick Toto, I mean Frank Frazier, the Veterans are once again accepting clothing donations. Bring 'em in!

NEW LIMITS DUE TO THE LATEST HEALTH ORDERS


Using the social distancing guidelines that we have all been hearing about for months. Lodge capacity will be limited to 48 people, any more and they'd have to wait outside. Seating is limited to the Patio. The Back Bar will be open for service only, no seat or loitering. Members must bring their own masks, sanitizing stations will be available. Food will be available Wednesday thru Saturday evenings. Special thanks to Andrea Dee Walek and Davina Antico for coming up with the Food and Bar menus!
See below for details
We resumed in person Lodge Meetings on Wednesday June 17th


For now Meetings will be held in the Patio
Dinner will be served and a Zoom Link will be available for those interested, contact the office in advance for the link and password.
When the Lodge is serving Food, you cannot bring food from outside


We have noticed that some members are not aware of this house rule which is designed to support the Kitchen. As mentioned above, we may be serving food Wednesday thru Saturday evenings.
If you have not yet paid your dues:
You can still mail them to the office
You can go to the office Monday - Thursday 10-2 and pay there
You can pay at the bar during operating hours
You can Click on the Venmo image below to pay with Venmo

All Events that require Lodge Space or Advertising:
Must be submitted ASAP to Davina Antico dantico1917@gmail.com
For posting on our Google Calendar to avoid double booking.
This includes Rentals, meetings, Cubs Scouts, any event


All Events

that are to go into the

Call

need to be sent to the Lodge Secretary


All events

that are to be on the

website &/or Facebook

should be sent to the High and Mighty Webmaster
The Lodge is Now Open until 9PM on Saturdays!
Wednesday September 23
3-10PM Bar Menu available
No Meeting

Friday September 25


3-10PM

Bar menu
6PM Salmon with Rice Pilaf and Sautéed Vegetables $15


8PM Did you know that the Queen has a purse worth over $900-?



Saturday September 26


3-10PM

Bar menu, Major League Baseball!

Sunday September 27
11AM-4PM Brunch menu A la Cart pricing
NFL!

Monday Night Football at the Lodge is Back!


3-9PM $5- Pizza or Bar Menu!
Pizza Slice $3-, whole Pizza $15-

1st Fridays


Dean and Richard sent the following, regarding once entertainment is allowed again:
Club Hours

Monday CLOSED
Tuesday CLOSED
Wednesday 3PM-10PM
Thursday 3PM-9PM
Friday 3PM-11PM
Saturday 3PM-9PM
Sunday 11AM-4PM
Club Manager and Facilities Rental MGR: Davina Antico, assistant Jacob Fassnacht




Club Phone 1-310-839-1917
Office Hours
Monday-Tuesday & Thursday 9AM-4PM
1st & 3rd Wednesday - 9AM-4PM & 5:30-7:30PM
Other Wednesdays 9AM-4PM
Friday, Saturday & Sunday CLOSED
Office Phone: 310-839-8891
Fax: 310-839-5093
Lodge Secretary: Caspar de Jong, PER
Office Manager: Bonnie Naruo

Your High & Mighty Webmaster, PER & Leading Knight
Lance Hudson
---
Back to top