Lodge #1917 Home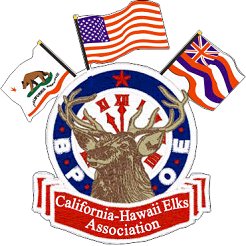 "So long as there are Veterans, the Benevolent and Protective Order of Elks will never forget them."
Welcome to Culver City Elks Lodge #1917
located in the Heart of Screenland at
11160 Washington Place, Culver City, CA 90232-3995
Ted Wolfe - Exalted Ruler
the Proud Home of




Robert L. Duitsman, California-Hawaii Elks Association Past State President




and




Robert L. Duitsman, Grand Exalted Ruler


and
Robert L. Duitsman, Honorary Chief Justice of the Grand Lodge Forum
and
Noe Saenz, California Hawaii Elks Association Past Trustee
and


C. Michael Melton, South Central Coast District Past DDGER & CHEA Chairman for Membership/Lapsation

If you are new here & or looking for some basic information on who we are, check out our About page


Elks News & Upcoming Highlights



Please note that seating will be in the Patio only per the current guidelines.
The VA is currently NOT accepting Clothing Donations


Our Veteran's Chair, Louie Santiesteban, asked me to let you know not to bring in Clothes for the Vet until further notice. This appears to be in response to Coronavirus concerns.
NEW LIMITS DUE TO THE LATEST HEALTH ORDERS


Using the social distancing guidelines that we have all been hearing about for months. Lodge capacity will be limited to 48 people, any more and they'd have to wait outside. Seating is limited to the Patio. The Back Bar will be open for service only, no seat or loitering. Members must bring their own masks, sanitizing stations will be available. Food will be available Wednesday thru Saturday evenings. Special thanks to Andrea Dee Walek and Davina Antico for coming up with the Food and Bar menus!
See below for details
We resumed in person Lodge Meetings on Wednesday June 17th


The next meeting will be July 1
Dinner will be served and a Zoom Link will be available for those interested
When the Lodge is serving Food, you cannot bring food from outside


We have noticed that some members are not aware of this house rule which is designed to support the Kitchen. As mentioned above, we may be serving food Wednesday thru Saturday evenings.
We need someone to Help write the Grants


A lot of the Good Work that we do is financed by Grants from Grand Lodge, which need to be applied for. If you think that you could help with that please contact Marilyn Marble, Ted Wolfe or Caspar de Jong.
If you have not yet paid your dues:
You can still mail them to the office
You can go to the office Monday - Thursday 10-2 and pay their
You can pay them at the bar during operating hours
You can Click on the Venmo image below to pay with Venmo

All Events that require Lodge Space or Advertising:
Must be submitted ASAP to Davina Antico dantico1917@gmail.com
For posting on our Google Calendar to avoid double booking.
This includes Rentals, meetings, Cubs Scouts, any event


All Events

that are to go into the

Call

need to be sent to the Lodge Secretary


All events

that are to be on the

website &/or Facebook

should be sent to the High and Mighty Webmaster
The Lounge is Now Open until 10PM on Saturdays!
Wednesday July 1
6:30 Dinner Penne alla vodka with shrimp, garlic bread, and salad $10
7:30 Meeting & Balloting

Friday July 3
6PM Sirloin Steak, Twice Baked Potato, Grilled Veggies $15-
Also a new Bar menu is available, to which has been added a Meatball Sub!


8PM Did you know that the Queen has a purse worth over $2,500?



1st Fridays


Dean and Richard sent the following, regarding once entertainment is allowed again:
Club Hours

Monday CLOSED
Tuesday CLOSED
Wednesday 5PM-10PM
Thursday 4PM-9PM
Friday 5PM-11PM
Saturday 5PM-10PM
Sunday CLOSED
Club Manager and Facilities Rental MGR: Davina Antico, assistant Jacob Fassnacht




Club Phone 1-310-839-1917
Office Hours
Monday-Tuesday & Thursday 9AM-4PM
1st & 3rd Wednesday - 9AM-4PM & 5:30-7:30PM
Other Wednesdays 9AM-4PM
Friday, Saturday & Sunday CLOSED
Office Phone: 310-839-8891
Fax: 310-839-5093
Lodge Secretary: Caspar de Jong, PER
Office Manager: Bonnie Naruo

Your High & Mighty Webmaster, PER & Leading Knight
Lance Hudson
---
Back to top