Lodge #1917 Home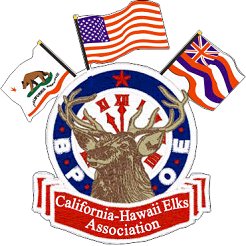 "So long as there are Veterans, the Benevolent and Protective Order of Elks will never forget them."
Welcome to Culver City Elks Lodge #1917
located in the Heart of Screenland at
11160 Washington Place, Culver City, CA 90232-3995
Lance Hudson - Exalted Ruler
the Proud Home of




Robert Duitsman, California-Hawaii Elks Association Past State President




and




Robert Duitsman, Grand Exalted Ruler


and
Robert Duitsman, Honorary Chief Justice of the Grand Lodge Forum
and
Noe Saenz, California Hawaii Elks Association Past Trustee
and


C. Michael Melton, South Central Coast District Past Deputy Grand Exalted Ruler

If you are new here & or looking for some basic information on who we are, check out our About page


Elks News & Upcoming Highlights
All Events that require Lodge Space or Advertising:
Must be submitted ASAP to Davina Antico dantico1917@gmail.com
For posting on our Google Calendar to avoid double booking.
This includes Rentals, meetings, Cubs Scouts, any event


All Events

that are to go into the

Call

need to be sent to the Lodge Secretary


All events

that are to be on the

website &/or Facebook

should be sent to the High and Mighty Webmaster
2020 Most Valuable Student Scholarship Contest is Open!
The MVS contest is open to any High School Senior who is a U.S. citizen.
Applications are due online by November 5, 2019.
The top 20 MVS finalists will attend the Most Valuable Student Leadership Weekend from April 23-26, 2020, in Chicago to interview for the top awards of $50,000, $40,000 and $30,000. The remaining 14 finalists will receive $20,000 each. 480 other deserving national finalists will receive $4,000 scholarships to support their college education.

Legacy Scholarships are Open!


Now Through January 31




Participation is limited, APPLY NOW!


Legacy Awards are $4,000 scholarships available to children and grandchildren of Elks members. Eligibility requirements are outlined at the Linked Page below:

Americanism Essay Contest is Open!


Now Through December 15th, Click the Link below for rules and Application



"What Does Freedom of Speech Mean to Me?"

1st Saturdays 10am-2pm
Ukes of Culver Ukulele Jam
will be playing in the Patio
Come Join in or just have a listen and Enjoy!

Tournament Schedule UPDATE
Click for Larger view

HALLOWEEN BASH FRIDAY OCT 25TH!


Elks & Invited Guests Only!!! (presale tickets will be at bar this weekend 10/5) or get tickets thru Humberto Benitez or Genny Santiesteban.
Don't miss this event....last few years (over 300 ppl), will be an amazing night of throwback jams with the best people on the Westside.
Costumes only....... Please enter thru Patio (back) entrance.
Presale: Elks $5 / Guests $10
Door: Elks $10 / Guests $15
Doors & Music starts at 7:00pm
He's back!!! DJ LUNACY is one of the best area DJ's appearing at L.A.'s top clubs & and guest DJ in Miami & Vegas. Dance to 80's, Retro, Disco, Old School....as the DJ's cut it up..
Get that costume ready....Costume Contest for prizes.
All proceeds go the Culver City Elks

November 1, 2 & 3


Laughlin Trip is SOLD OUT!



Wednesday October 16
6:30 Prime Rib Dinner $15-
7:30 Meeting & initiation

Friday October 18
6-8PM 3rd Friday Steaks or Salmon! $20-
8PM Something about a Queen?

Club Hours

Monday 3PM-9PM
Tuesday 12PM-9PM
Wednesday 12PM-11PM
Thursday 10AM-9PM
Friday 12PM-1AM
Saturday 12PM-8PM
Sunday 12PM-10PM
Club Manager and Facilities Rental MGR: Davina Antico, assistant Jacob Fassnacht




Club Phone 1-310-839-1917
Office Hours
Monday-Tuesday & Thursday 9AM-4PM
1st & 3rd Wednesday - 9AM-4PM & 5:30-7:30PM
Other Wednesdays 9AM-4PM
Friday, Saturday & Sunday CLOSED
Office Phone: 310-839-8891
Fax: 310-839-5093
Lodge Secretary: Caspar de Jong, PER
Office Manager: Bonnie Naruo

Your High & Mighty Webmaster, PER & Trustee
Lance Hudson
---
Back to top