Lodge #1917 Home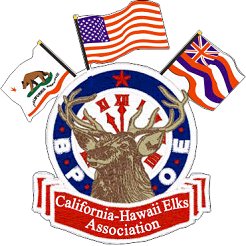 "So long as there are Veterans, the Benevolent and Protective Order of Elks will never forget them."
Welcome to Culver City Elks Lodge #1917
located in the Heart of Screenland at
11160 Washington Place, Culver City, CA 90232-3995
Lance Hudson - Exalted Ruler
the Proud Home of




Robert Duitsman, California-Hawaii Elks Association State President


and
Robert Duitsman, Senior Justice of the Grand Lodge Forum
and
Noe Saenz, California Hawaii Elks Association Trustee
and


C. Michael Melton, South Central Coast District Deputy Grand Exalted Ruler

If you are new here & or looking for some basic information on who we are, check out our About page


Upcoming Highlights
House Committee Announcments
Going forward we will be having the following regular Food Events each month:
1st Wednesday - Sorrentos Sandwiches before the Meeting
1st Friday - Steak Nights with George, Joe and Kenny Cooking and Dean and Richard Playing
2nd Friday - Catering, rotating between Rutt's and Campinelli's
3rd Wednesday - Prime Rib before the Meeting and Initiation
3rd Friday - Steaks with Chef's to be announced
4th Friday - Taco's by Louie!
5th Friday - Hot Dogs in the Pool Room
The sale of Drink Chips has been discontinued
Chips may be used until 10/31/18 and have no cash value
All Events that require Lodge Space:
Must be submitted ASAP to Ted Wolfe t_wolfe@verizon.net
For posting on our Google Calendar to avoid double booking.
This includes Rentals, meetings, Cubs Scouts, any event

1st Saturdays 10am-2pm
Ukes of Culver Ukulele Jam
will be playing in the Patio
Come Join in or just have a listen and Enjoy!

August 1-31
Canned Food Drive

Thursday August 23


2-8PM Blood Drive



August 25-26


We will need many Volunteers

to man our Booth at

FIESTA LA BALLONA

Monday September 3


1-4PM Labor Day Picnic!



Wednesday August15
6:30 Prime Rib Dinner $15-!
7:30 Meeting! Initiation!

Friday August 17


6:30 Taco's by Louie! Taco Plate $8-




7PM Painting Party $30-




RSVP to

Gene


8PM Something to do with a Queen?



Club Hours

Monday 3PM-9PM
Tuesday 12PM-9PM
Wednesday 12PM-11PM
Thursday 10AM-9PM
Friday 12PM-1AM
Saturday 12PM-8PM
Sunday 12PM-10PM
Club Phone 310-839-1917
Club Manager: Ellen Whiteside


Facilities Rental MGR: Ellen Whiteside

1-310-839-1917
Office Hours
Monday-Tuesday & Thursday 9AM-4PM
Wednesday - 9AM-7:30PM
Friday, Saturday & Sunday CLOSED
Office Phone: 310-839-8891
Fax: 310-839-5093
Lodge Secretary: Noe Saenz, CHEA Trustee
Office Manager: Bonnie Naruo

Your High & Mighty Webmaster & Exalted Ruler,
Lance Hudson
---
Back to top