Lodge #1917 Home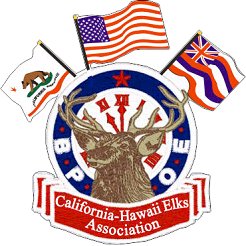 "So long as there are Veterans, the Benevolent and Protective Order of Elks will never forget them."
Welcome to Culver City Elks Lodge #1917
located in the Heart of Screenland at
11160 Washington Place, Culver City, CA 90232-3995
Marilyn Marble - Exalted Ruler
the Proud Home of
Robert Duitsman, Grand Lodge Forum (like our Supreme Court)
and
C. Michael Melton, State Chairman of the Lapsation Committee

If you are new here & or looking for some basic information on who we are, check out our About page
Upcoming Highlights
If you are interested in getting the District Shirt contact Lance Hudson
These will likely be in Black with White Embroidery
Starting Monday September 12th


Monday Night Football & Dinner!


Check the Signup Sheet in the Lounge

Sunday October 9


Emblem Club #254 Fashion Show & Luncheon


12PM Social
1PM Luncheon
2PM Fashion Show
Fashions by The Dress Barn
Call 310-397-8923 for Reservations

Friday October 28th 8pm

Hors d'ouerves in lieu of dinner
Dance to mainly 80's music played by DJ
Prize for Best Costume
Elk Members: $5 Non-Members: $10


Saturday April 8th 8am
Save the Date
District Golf Tournament at Meadow Lark in Huntington Beach!


Every Tuesday, 6:30-7:30
• Zumba Dance Exercise Class, Free for members
$5- for the Public

Wednesday September 28


6:30 Prime Rib, Baked Potatoes, Veggies & Salad $15-




7:30 Meeting




INITIATION


Be there or face the Sword!
Friday September 30
6:30 Buffet in Pool Room
Donation in Pool room
Club Hours
Monday 3PM-9PM
Tuesday 11AM-9PM
Wednesday 11AM-11PM
Thursday 10AM-9PM
Friday 11AM-1AM
Saturday & Sunday 12PM-8PM
Club Phone 310-839-1917
Club Manager: Steve Baril, PER
Facilities Rental MGR: Hector Flores & George Aceves

Office Hours
Monday-Tuesday & Thursday 9AM-4PM
Wednesday - 9AM-7:30PM
Friday, Saturday & Sunday CLOSED
Office Phone: 310-839-8891
Fax: 310-839-5093
Lodge Secretary: C. Michael Melton, PSVP
Office Manager: Bonnie Naruo
Your High & Mighty Webmaster,
Lance Hudson
---
Back to top