Lodge #1917 Home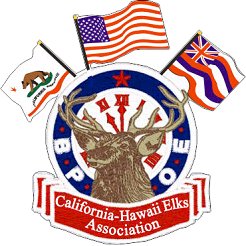 Welcome to Culver City Elks Lodge #1917
located in the Heart of Screenland at
11160 Washington Place, Culver City, CA 90232-3995
Marilyn Marble - Exalted Ruler
The Culver City Elks Lodge is one of over 2,200 Elks Lodges of the Benevolent and Protective Order of Elks of the United States of America. The Culver City Elks Lodge #1917 has approximately 270 members.
We are also members of the California-Hawaii [State] Elks Association and the BPOE of the USA. The Benevolent and Protective Order of Elks is the largest Fraternal-Charitable Organization in the United States and is dedicated to service to our communities and to our country. In order to take advantage of most of the activities presented by the Culver City Elks Lodge, you must be a member or an invited guest of a member. If you are interested and would like an invitation, check out our Calendar on the left and then email me and let me know when you want to come in. lh@besthomeinsp.com
Upcoming Lodge Highlights
SEE THE CALENDAR FOR DETAILS
FridayS, May 1, 8, 15, 22, 29




DINNER EVERY FRIDAY NIGHT
Monday, May 25th


MEMORIAL DAY POTLUCK & BBQ



The Lodge is Open to Invited Guests when the AMAZING Dean & Richard play at the Dinners on the 1st and 3rd Friday of each month. The 3rd includes Dancing after dinner. Dean & Richard have played all over the Nation for the Elks and the Emblem Club in addition to overseas. They consider Culver City Elks their musical home. They play everything from Country to Rock & Roll to the Big Band sound and from "Cheeseburger in Paradise" and "How Do You Like Me Now" to "Perfidia", including some remarkable songs they have written themselves. Come on by and have a great Steak, Salmon or Rib dinner and Drinks and enjoy some great music and dancing.
We are the Proud home of
the Hon. Robert L. Duitsman
Chairman of the Grand Lodge Committee on Judiciary
and
C. Michael Melton
California Hawaii Elks association Vice President for the South Central Coast District

NOE SAENZ, PDDGER - Secretary 310-839-8891

Rental Facilities Contact Steve Baril, Acting Club Manager 310-839-1917
Roy Chamberlin, Acting Bar (Lounge) Manager
Weekly Meetings Wednesday-7:30 PM Dinner-6:00 PM
Office Hours:
Mon-Tues-Thurs 9:00 AM TO 4:00 PM
Wed 9:00 AM TO 7:30 PM
Closed Friday, Saturday, Sunday

Lounge Hours:
Mon 3:00PM-11:00PM
Tues 11:00AM-8:00PM
Wed 11:00AM-11:00PM (After 7:30pm, Members Only)
Thurs 10:00AM-8:00PM
Fri 11:00 AM-MIDNIGHT
Sat-Sun Noon-8:00PM
---
Back to top