Who are the Elks?
Elks are community. No matter where you go in the country, an Elks Lodge is right around the corner.
Join us in service to your community!
Finalist of the Week - Micah Hill
Congratulations to our 2015 National Finalists!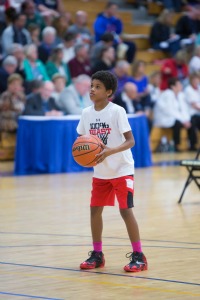 Micah Hill
Age Group: Boys 10-11
Sponsoring Elks Lodge: Rogers-Bentonville, AR, Lodge No. 2144
Height: 4'5"
National Finals Score: 21/25
Hobbies: Video Games, Basketball, Playing with Friends
Favorite Athlete: Lebron James, Cleveland Cavaliers
How does Micah get ready for the Hoop Shoot? "I listen to the song "Champions" from NBA 2K11 to get pumped up."p>
Results are in! Click here for complete results, as well as photos from the big contest!
---
Back to top