Finalist of the Week - Micah Hill
Congratulations to our 2015 National Finalists!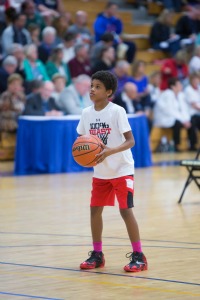 Micah Hill
Age Group: Boys 10-11
Sponsoring Elks Lodge: Rogers-Bentonville, AR, Lodge No. 2144
Height: 4'5"
National Finals Score: 21/25
Hobbies: Video Games, Basketball, Playing with Friends
Favorite Athlete: Lebron James, Cleveland Cavaliers
How does Micah get ready for the Hoop Shoot? "I listen to the song "Champions" from NBA 2K11 to get pumped up."p>
Results are in! Click here for complete results, as well as photos from the big contest!
---
Back to top