Finalist of the Week - Juliana Kost
Congratulations to our 2015 National Finalists!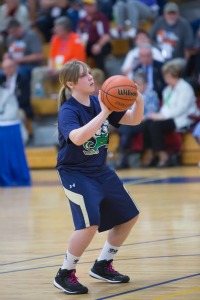 Juliana Kost
Age Group: Girls 10-11
Sponsoring Elks Lodge: Poughkeepsie, NY, Lodge No. 275
Height: 5'6"
National Finals Score: 20/25
Hobbies: AAU Baketball, Softball, Guitar
Favorite Athlete: Lebron James, Cleveland Cavaliers
How does Juliana want to be when she grows up?: "WNBA Player, FBI Agent"
How does Juliana stay cool under pressure?: "Don't think about it too much and take your time."
Results are in! Click here for complete results, as well as photos from the big contest!
---
Back to top