Finalist of the Week - Sam Hinson
Congratulations to our 2015 National Finalists!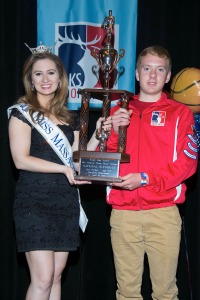 Sam Hinson
Age Group: Boys 12-13
Sponsoring Elks Lodge: Marshfield, WI, Lodge No. 665
Height: 5'7"
National Finals Score: 23/25
Hobbies: Basketball, Football, Baseball
Favorite Athlete: Russell Westbrook, Oklahoma City Thunder
How does Sam stay cool under pressure?: "Don't focus on anything but my shooting."
Why would Sam tell his friends about the Hoop Shoot?: "Meeting new people and traveling to different place."
Results are in! Click here for complete results, as well as photos from the big contest!
---
Back to top