Park 'N Ride to the National Finals!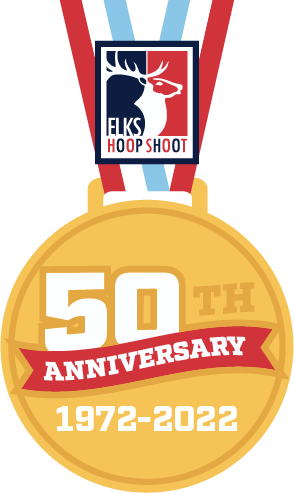 Love the Elks Hoop Shoot but hate the city traffic? We have a solution for you!
The Elks National Foundation is providing a chartered bus from three Chicagoland Lodges to the city for the 2022 Hoop Shoot National Finals. If you're interested, let us know by clicking the driving option during registration. Space is limited, so please register early.
Registration for the National Finals weekend closed Monday, April 4. Contest-only registration closes Monday, April 25. Click here to register.
Buses for the weekend will depart for the city on Friday, April 29, and return on Sunday, May 1. Buses for the contest only will depart on Saturday morning and return Saturday after the completion of the National Finals competition.
Individuals interested in taking advantage of the Elks Hoop Shoot National Finals Park 'N Ride will need to meet at the Lodge prior to the bus departure time. Schedules will be announced in April via email.
Park 'N Ride Lodges
Northern Suburbs Park 'N Ride Location:
Des Plaines, Ill., Lodge No. 1526 495 Lee St
Des Plaines, IL 60016
Southern Suburbs Park 'N Ride Location:
Joliet, Ill., Lodge No. 296 250 SE Frontage Rd Joliet, IL 60431
Northwestern Indiana Park 'N Ride Location:
Highland, IN Lodge No. 981 3120 45th St
Highland, IN 46322-3205
Learn more about the 2022 National Finals here.