Hoop Shoot in the Time of Covid-19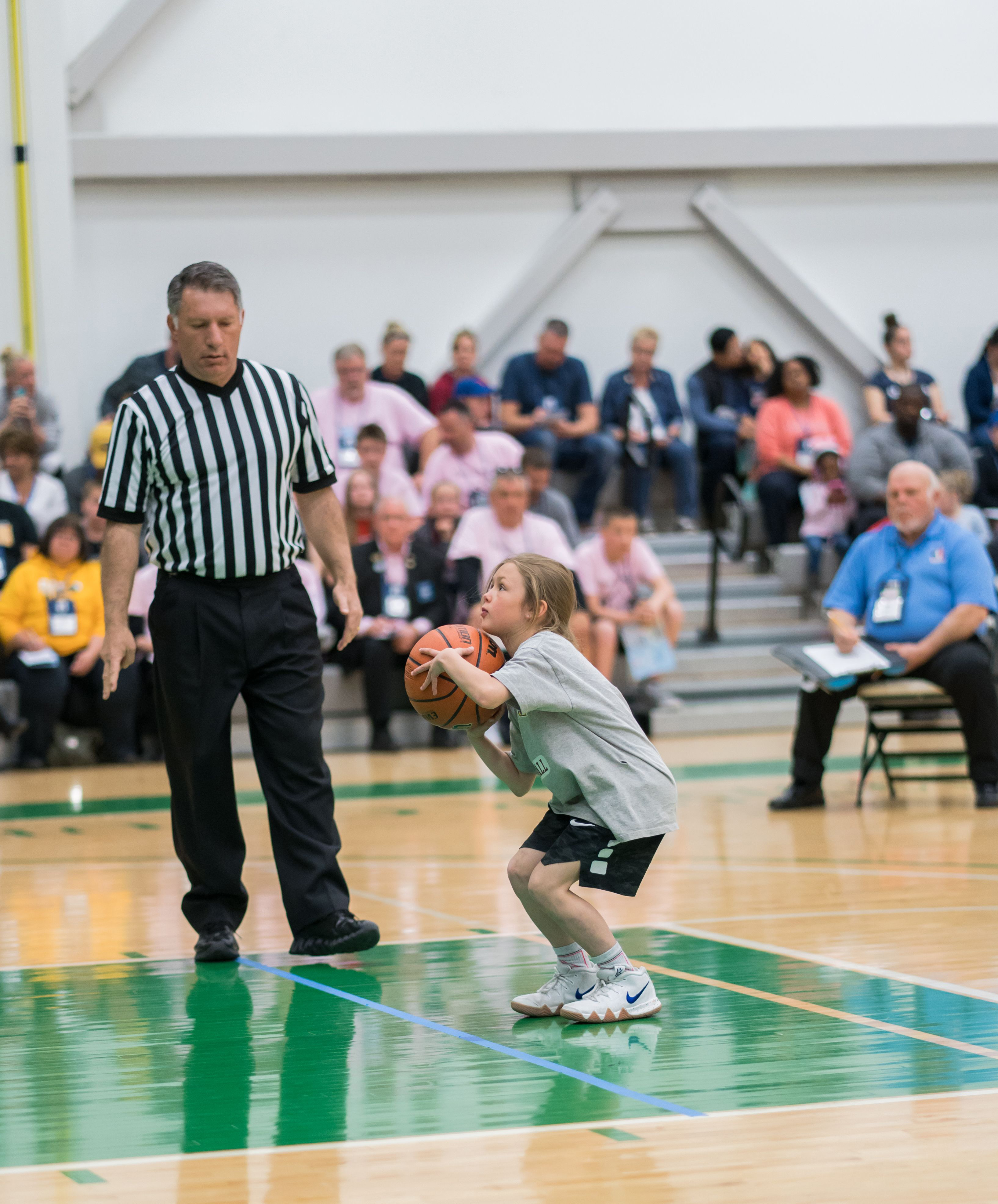 You don't have to be the fastest, biggest, or strongest athlete on the court to sink one free throw after another. It's all about practice and precision. When you step up to the free throw line, you step up to a level playing field.
Hard work. Determination. Goal setting. Perseverance. Resilience. Those are the qualities needed to excel at free throw shooting. And they're the qualities that make up one attribute—grit. That's what the Hoop Shoot develops in its participants.
Our decision to forego the Regional Contests and National Finals for the 2021 Hoop Shoot season may seem premature, but that's if those contests are viewed as standalone events. But they're not standalone events—the Regional and National finals are the last two stops in a five-round tournament.
We don't know what the landscape will look like in the spring, but we know now that there are parts of the country that will not be able to hold Hoop Shoot contests in the fall. The current environment creates an unlevel playing field from the start.
Given the uncertainty and nature in which the virus is impacting the country, we are confident that moving forward with a regular season would result in great inequity; it would allow some to advance to the end, while others are stopped short. We want to avoid that at all costs.
We also want to pay close attention to the safety and optics of hosting a youth program in which travel is required. Stopping the season at the District level and allowing states to hold contests as they see fit keeps the program going in communities where it's safe to do so.
We cover our thinking and plans in ENFtoYou: The Hoop Shoot Show. We hope you'll watch the whole show, but jump to 51:00 if you want to get right to the heart of the matter.
Stay tuned for details about the Hoop Shoot Service Scorecard set to debut in October 2020.
---
Back to top