Schoolhouse Grit
Fall marks the start of a new Hoop Shoot season and, for most participants, the new school year! How does competing in the Hoop Shoot create better students? Because the Hoop Shoot develops grit!
Striving to be the best at each level, participants develop grit, which is a drive to succeed and a resolute nature. This resiliency results in success on the court and translates into attitudes toward studies and other extracurriculars. Our griteo series provides first-hand accounts of how the Hoop Shoot creates successful athletes, students and people.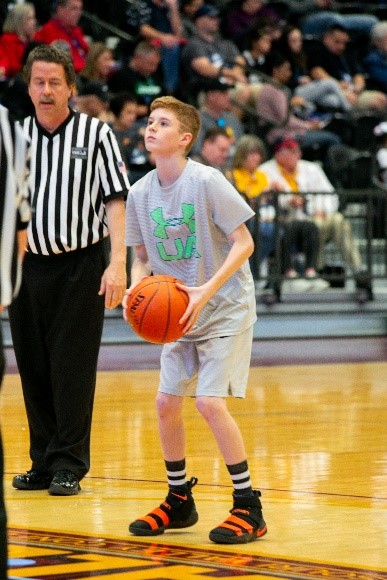 In Rivals or Role Models, three-time National Finalist Fischer Brown, says the Hoop Shoot taught him how to set goals and work hard, all while striving to be a better person. Fischer believes participating in the Hoop Shoot, "helps so much with confidence, knowing I can do this outside of sports and…with my grades to set a goal."
Setting goals and practicing hard helped Bailey Finn win two National Championships. Bailey and her family talk about the work ethic that the Hoop Shoot instills in Deja Finn. Goals and hard work are also an important lesson for Cole Pentelute in Fatten the Hog. Cole's father, Matt, relates these lessons to Cole's improved performance on the court and in school.
Grant Barnhart made it to the National Finals three times during his years of eligibility. But, in the other three years he competed, he lost in the first round of the competition. In a Bigger Scheme Called Life, his dad, Mark, talks about how the Hoop Shoot taught Grant to develop a work ethic that carries over into his everyday life.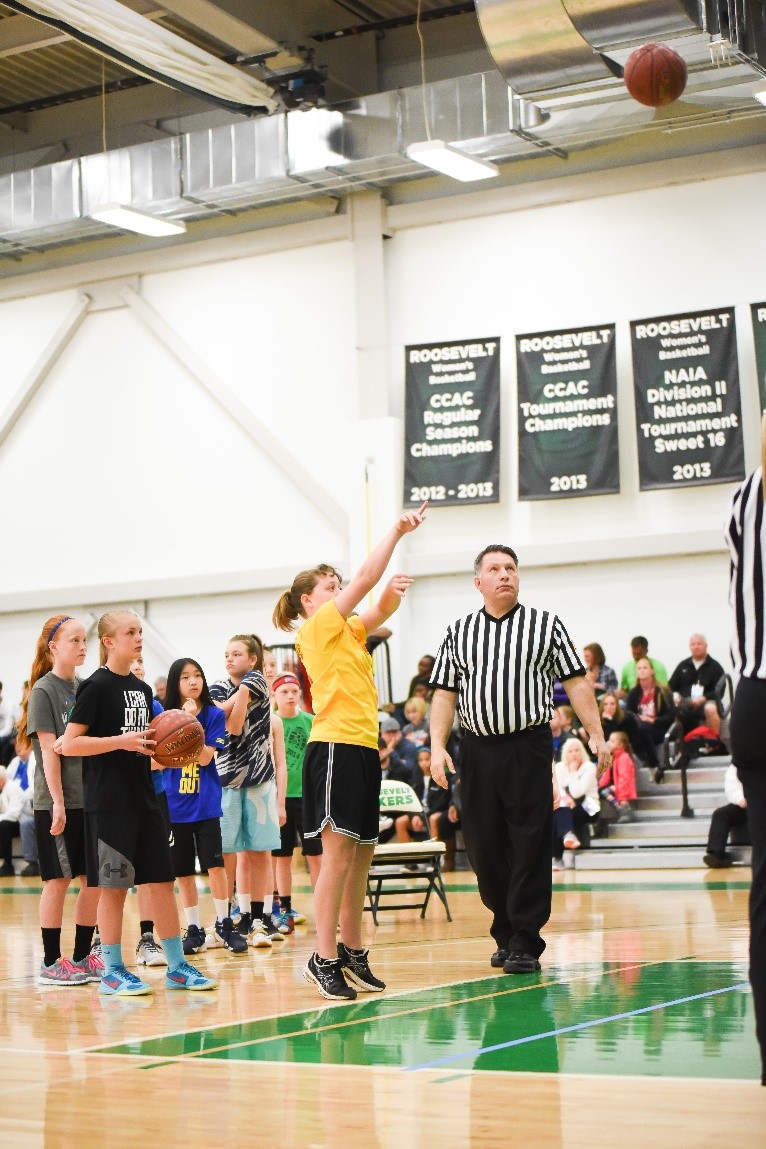 After being Bit by the Hoop Shoot Bug, Alexis started working harder and practicing more. Her mother, past National Champion Jennifer Howard Wolgemuth, says the determination she developed helped her better prepare for speech competitions, too.
As Shayne Midyett says in Sibling Rivalry, Hoop Shoot participants are "driven, focused, and disciplined." The Midyett siblings, Jackson and Justice, use these gritty attributes to succeed in both the Hoop Shoot and school.
Focus and determination make for gritty students and Hoop Shooters alike. So does confidence. In Confidence Under Pressure and Fifth Time's a Charm, Dustin Campini and Ellie DiGiacomo and their families talk about how their participation in the Hoop Shoot has made them more confident of their abilities. For these two, confidence in their skills as free-throw shooters has translated into confidence in themselves as people.
For more on how the Hoop Shoot develops gritty kids, subscribe to the Elks National Foundation on YouTube to watch the Griteos, and visit elks.org/hoopshoot to read News From the Court.
---
Back to top