Hoop Shoot Passes the Ball, Two New Regional Directors
The newest members of the Hoop Shoot Regional Director team are familiar faces. This year, we'll be welcoming Brandon Wilkins of Colorado to lead West Central Region 8 (CO, NE, KS, WY), and Terry McMichael of Kentucky will run Central Region 9 (MO, KY, TN, AR).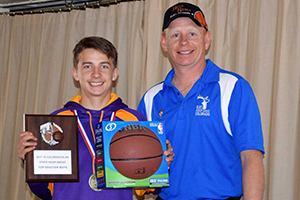 Wilkins and McMichael are no strangers to the Hoop Shoot or the Elks National Foundation. They joined the Elks 10 and 36 years ago, respectively, and have been involved with the Elks organization ever since.
"I became a member of the Elks to give back to my community, especially the youth" shares Wilkins.
Wilkins grew up with the ENF. He participated in the Hoop Shoot as a kid and stayed involved with the program as an Elk. Former Regional Director Randy Gragg, who retired last season from the Hoop Shoot after 16 years at the helm of Region 8, saw potential in Wilkins and asked him to help at the state and regional contests. Now, Wilkins knows what happens behind the scenes, too.
"I have seen the success of Region 8 at all levels, and I've been able to see the parts that make a whole, resulting in successful contests each year," Wilkins says.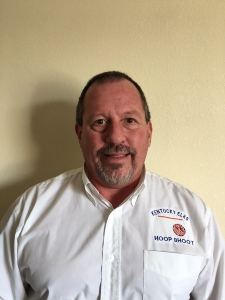 Wilkins is excited to take on this larger role in the Hoop Shoot as the program continues to provide an opportunity to students across the nation to compete, learn and succeed.
McMichael will lead the Hoop Shoot charge just one region over from Wilkins. McMichael was motivated to join the Elks 36 years ago to serve his local community, his state and nation through the Elks-run programs. The Hoop Shoot program holds an especially dear place in his heart.
The Hoop Shoot is more than a contest to McMichael. He sees it as an opportunity for youth in America to have "a real chance to develop a certain level of grit to dedicate themselves to being a competitor and succeeding off the court."
McMichael looks forward to continuing to see the program open doors for kids who are willing to take a chance. He hopes to reach out to even more communities to ensure this opportunity is available to the youth in all four Region 9 states.
To learn more about the 12 regional directors, click here.
The Elks have been developing gritty kids through the Hoop Shoot program for more than 46 years. In 2018-19, the Elks National Foundation allocated $1 million to fund the program.
---
Back to top