Contest

i {
color: #002d62;
margin-right: .5em;}
.button-box {
display: flex;
justify-content: center;
align-items: center;
margin-bottom: 2rem;
}
.button {
background-color: #002d62;
color: white !important;
border: none;
padding: 15px 32px;
text-align: center;
text-decoration: none;
display: inline-block;
font-size: 16px;
border-radius: 8px;
}
The 2024 Hoop Shoot National Finals will take place at Wintrust Arena home of the WNBA Champion Chicago Sky and DePaul Blue Demons.
The contest will be livestreamed on the ENF's YouTube and Facebook pages. Details will be available closer to the National Finals weekend.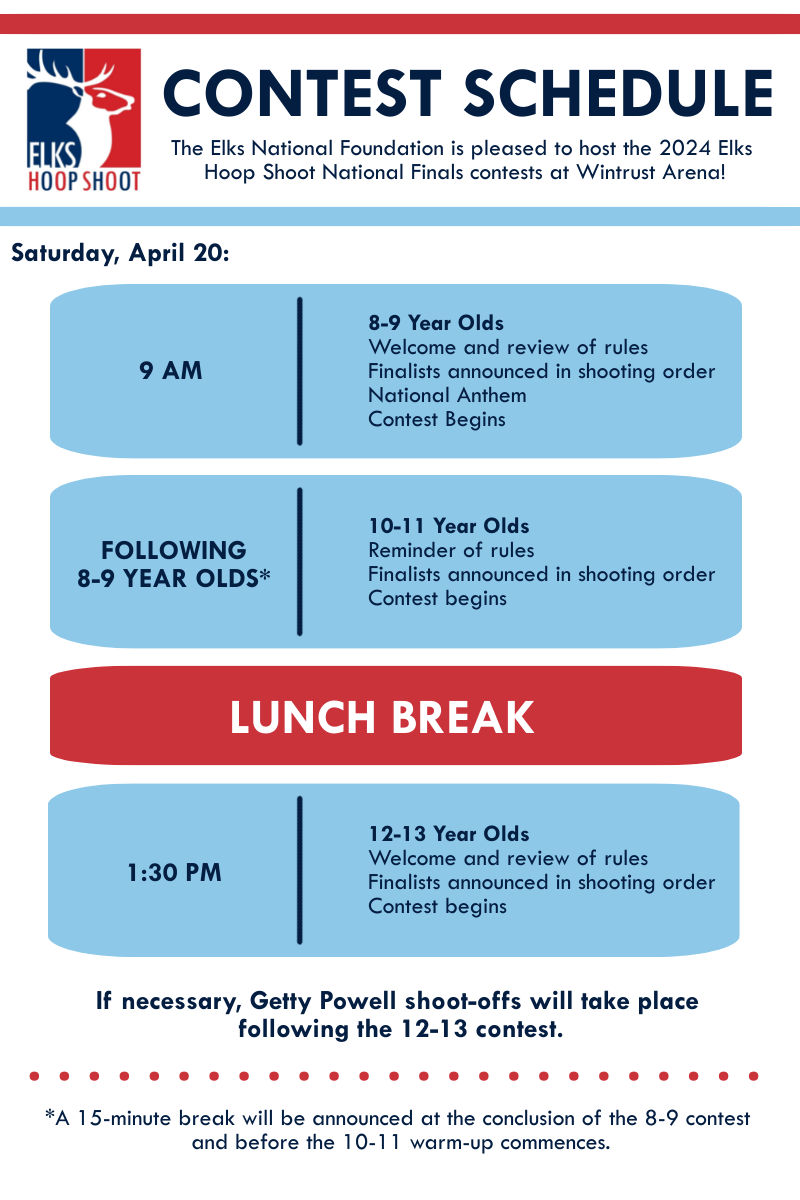 Basketballs
New Wilson Evolution Game Basketballs will be used at the National Finals.
Shooting Order
The shooting order for the 2024 Hoop Shoot National Finals will be announced on Monday Madness, via the Elks National Foundation's YouTube Channel on the Monday before the National Finals—April 15, 2024.