Evaluate and Promote Success
We want you to serve your communities in ways that will raise the Lodge's profile, energize the membership, encourage former members to return to the fold, and gain the notice of people who want to be part of an organization that's doing big things. When Lodges use our resources effectively, it can lead to positive membership growth. The steps outlined the the CIP Toolkit will help you get the most out of your Community Investments Program grant.
To access another part of the toolkit, click here.
Evaluate and Celebrate
After you've put all of this work into identifying a need, planning a project and getting Lodge support, it may be tempting to take a break. But the hard work isn't over quite yet! Arguably, this last step is most important. How do you know your project worked? And how are you going to tell the community about it?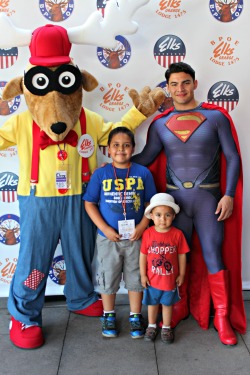 Solicit feedback from everyone involved. This includes those you are serving and community partners.

Make sure you have contact information for all of your volunteers. After the project, send everyone a thank-you. Ask for photos and videos of the event as well as feedback and ancedotes—consider sending a survey link if you're emailing or printing out a survey for the next time you see them at a Lodge meeting.

Tell your story to the media. Consider what aspects of your project are of interest to the public, e.g., the Lodge set a record collecting food for the food bank, the Lodge is the only organization in the community with a program of this nature. Promote the Elks as well as the project to encourage your community to become more involved in your Lodge.

Send out a news release. Click here to use our online News Release Generator to create a news release or view and edit saved releases. For tips on creating a release that will get your story in the news, click here.

Recap the project on your Lodge website, bulletin, etc., to keep members informed and engaged, and to build excitement for next time!

Don't forget to tell the ENF all about it too! Submit your Final Report Form to the ENF. Make sure to email in photos, videos and media coverage so we can share your story with all of Elkdom. Click here for all you need to know about filling out and submitting a Final Report Form.

Need to go back to the beginning? Click here.
---
Back to top