Veterans News
Bigger and Better ENVSC Programs in 2019-20!
We're gearing up for a new fiscal year and we're excited to announce program expansions!
More Freedom Grants!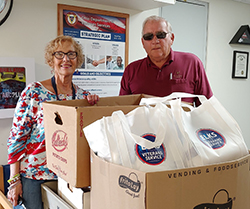 First things first, Freedom Grant applications go online April 1! Freedom Grants will be awarded to the first 325 Lodges that submit qualifying applications. So, be prepared!

Start planning your project and drafting your application now. Make sure it's clear, complete, includes a detailed budget and contains information about how your Lodge is serving a population in need. Remember, Freedom Grants require active involvement from Elks!

Visit our Freedom Grant webpage for details, FAQs, and other tips on how to submit a great application.

Looking for inspiration? View this video of the St. Louis Lodge's Freedom Grant in action!

Two More Years of Welcome Home!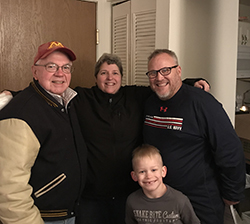 We're extending the Welcome home program for another 2 years! In the past 4 years, the Elks have helped thousands of veterans prevent or exit homelessness. We're excited to keep this program going and expand upon that success!
We will expand in two ways.
Welcome Home Kits will increase to $300 per kit, and up to $400 per kit if that kit includes a bed for the veteran. To make the reimbursement process quicker, we're moving the Welcome Home Kit reimbursement form online. The new online form will debut April 1. Keep an eye out!

Second, we're increasing the size of Focus Grants, which are available to Lodges in the 8 focus areas with the highest number of veterans. Lodges in these 8 cities will now be eligible to apply for grants of up to $10,000 each! Grants will be competitive, with the goal of ensuring that Lodges in each city receive funds to serve veterans experiencing homelessness in that area.
These changes take place April 1, so keep an eye on the Welcome Home webpage for more information! And, read about some of the veterans helped through this program in our Be the Spark series.
Expansion of Elks Voluntary Service!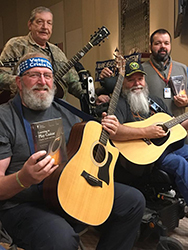 In 2019-20, Elks will have Representatives in 343 facilities across the nation, serving veterans wherever they go to receive care, recover and thrive.
Volunteers in each of these facilities receive at least $125 a month to support veterans, host social activities, plan holiday events, buy needed supplies and more.
This program is always growing and expanding to engage more Elks every year. In 2018-19, we added 13 new facilities to the program! Facilities range from VA Medical Centers and State Veterans Homes to rehabilitation clinics and transitional centers for veterans exiting homelessness.
We are also about to award Surplus Grants to some of our Representatives to try out new events and programs to serve veterans. These are funded out of surplus funds every year.
Surplus Grant applications only available to Representatives for use at their assigned facilities. Approval is dependent on proposed projects and available funding. Stay tuned to the Elks Voluntary Service webpage for news about recipients!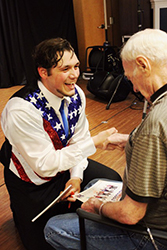 Strong Partnerships
We'll continue to partner with organizations to better meet the various needs of veterans, military members and their families.
Our longtime partners Bugles Across America, Re-Creation USA, and VA Adaptive Sports Events will continue to receive support from the ENVSC
.
This year we will also be adding support to the organization Give An Hour, which works with a national networks of volunteer professionals to provide free mental health services to veterans, military members and their families.
In 2019-20, the Elks National Veterans Service Commission will commit more than $3.3 million dollars in service to veterans through its programs, all thanks to the donations and volunteer power of Elks members.
---
Back to top