Lodge #643 Home
**********
**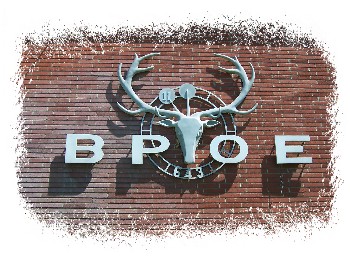 Riverside Lodge 643 meets on the 1st. & 3rd. Thursdays of every month at 7:30 pm.

Office Hours are 9:00 am to 3:00 pm Monday thru Friday.
Lounge opens at 1:00 pm Monday - Friday, 12:00 pm on Weekends.
6166 Brockton Ave., Riverside, Ca. 92506
Phone: (951) 683-0370
Look what's happening
at our Lodge in the next month!
For additional details, just click on the links.
For Additional upcoming events pertaining to our Veteran's,
**********
**********
September 19th
Official Visit
Patrick O'Keefe
District Deputy Grand Exalted Ruler
Riverside Lodge #643 Wins California Southeast District Ritual Competition
13th Consecutive Year
Calendar page is working and will be kept up to date with latest changes - check it out
Lounge hours: Monday 1:00 - 9:00pm; Tuesday 1:00 - 11:00pm; Wednesday 1:00 - 9:00pm; Thursday 1:00 - 11:00pm; Friday 1:00 - 11:00pm; Saturday 12:00 - 11:00pm; and Sunday 12:00 - 8:00pm.

BOOK YOUR NEXT VACATION THROUGH OUR WEBSITE!!!

Did you know that you can now make your vacation and travel arrangement through this website!
Book all of your travel and vacation needs here. Competitive pricing and every time you book travel through this site, you will help Lodge 643. Our Lodge will receive a commission from all travel arrangements made through YTB Travel! Simply click on the "Lodge Links" tab on the left side of this page and visit the "YTB TRAVEL" link. Lodge 643 will receive a commission for all travel arrangements made through this website.

PLEASE VISIT OUR GUEST BOOK! We would like to hear from you.

We welcome any constructive criticism or suggestions that may be helpful in improving our website. You can contact us at:
webmaster.elks643@sbsc.us
---
Back to top