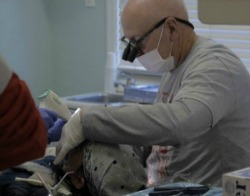 Pulaski, Tenn., Lodge No. 1827 does more than spread holiday cheer during December. In partnership with local dentists, the Pulaski Lodge uses a
Beacon Grant
to provide Free Dental Day for community members in need.
More than 30 Elks are involved in the Free Dental Day, ranging from former nurses who assist the dentists to volunteers who provide refreshments and entertain patients. One of the volunteers—Dr. Evans Mize—is not only an Elk, but also a 2002 Most Valuable Student scholar.
"He came home to raise a family and give back to the community that gave so much to him," explains Community Investments Program Project Manager Jim Birdsong.
With the help of many generous volunteers, the Lodge continues to expand the project, assisting more patients in need each year. Last year, Free Dental Day treated 300 patients. This year, the Elks are preparing for nearly 600.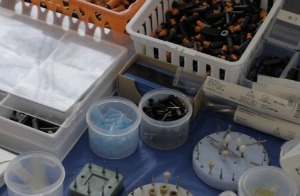 "We contact churches and organizations to find people in need" says Birdsong. "This year, we are sending shuttle buses to shelters to give this opportunity to people who need it but may not have transportation."
The momentum of this project has the Lodge considering how to meet more local needs.
"We're trying to hold monthly Free Doctor Days," shares Birdsong, "and possibly apply for the Impact Grant!"
Through Beacon Grants, the Elks National Foundation gives Lodges the opportunity to develop an ongoing, charitable, Elks-driven community project. These $2,000 grants are available to all Lodges. To find out more about Beacon Grants and the Community Investments Program, www.elks.org/enf/community.