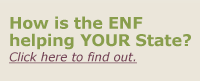 ---
"And although this is a thank you letter concerning the scholarship, I would also like to thank you for all the other things your organization does for my community and for communities throughout the nation, for although gratitude isn't always expressed, it most definitely is making an impact and is felt. At my high school, Petersburg High School, we have an Elks Student of the Month program, which recognizes outstanding students each month. Every year around 18 students are recognized and applauded for their efforts in helping better their peers and community. Without the Elks, this recognition would not exist, and many students would never receive any appreciation. Much to the excitement of all elementary students, the Elks also puts on the annual Elk's Soccer Shoot. As a volunteer once myself, I can promise the kids absolutely love it and look forward to it every year. In fact, some of us high schools students almost feel jealous we still can't compete. The best part? Everyone goes home a winner with a soccer ball and a great meal from the hot dog cookout. In addition, the lodge members who put it on each year are always so kind and easygoing, and it reminds me how great it is to live in such a wonderful community with such involved organizations, such as the Elks. Our community would not be the same without the local Elks lodge, and I'm sure the same could be said for any community in the nation with an Elks lodge."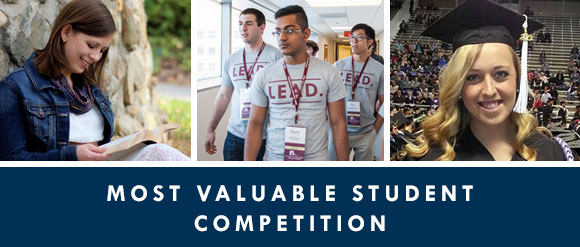 The Elks National Foundation will award 500 four-year scholarships to the highest-rated applicants in the 2015 competition.
Any high school senior who is a citizen of the United States is eligible to apply.
Applicants need not be related to a member of the Elks.
College students are not eligible to apply.
Applicants must be citizens of the United States on the date their applications are signed; permanent legal resident status does not qualify.
Male and female students compete separately.
2015 Most Valuable Student applications are due to the Elks Lodge closest to the applicant's home by December 5, 2014. Applicants will be judged on scholarship, leadership, and financial need.
Want to learn more about the MVS Leadership Weekend? Watch this short film documenting the 2014 weekend!
Applications must be submitted to the Elks Lodge closest to the student's permanent U.S. address. Applications must advance through local, district and state competitions to reach national judging. In late April, the 20 top finalists will participate in a Leadership Weekend in Chicago during which they'll interview with the national judges. These 20 finalists will be vying for two first-place awards of $50,000; two second-place awards of $40,000; and two third-place awards of $30,000. The remaining 14 finalists will receive awards of $20,000. The 480 runners-up will receive fifth-place scholarships of $4,000.
Click here for a list of Most Valuable Student scholarship application frequently asked questions.
The Chicago office of the Elks National Foundation will announce the 500 national winners, and notify them in writing, by late April 2015. (Many local Lodges, districts and state Elks associations award their own scholarships through this program. These scholarships are not to be confused with the 500 Elks National Foundation Most Valuable Student Scholarships.)
Ranging from $1,000 per year to $12,500 per year, Most Valuable Student scholarships are for students pursuing a four-year degree, on a full-time basis (minimum of 12 semester hours), in a U.S. college or university. All scholarships are in the form of certificates of award conditional upon the full-time enrollment of the winner in an accredited U.S. college or university.
2015 Most Valuable Student Award Offers
500 Four-Year Awards for the
2015-16, 2016-17, 2017-2018, 2018-19 Academic Years

Four-Year Total Award
No. of Awards
Total
First Place
$50,000
2
$100,000
Second Place
$40,000
2
$80,000
Third Place
$30,000
2
$60,000
Fourth Place
$20,000
14
$280,000
Runners Up
$4,000
480
$1,920,000
Total:
$2,440,000
Looking for other Elks scholarship options? Learn about Legacy Awards and Emergency Educational Grants.
Questions? Email Scholarship@elks.org or call 773/755-4732.
---
Back to top