Veterans News
Getting Excited About Freedom Grants!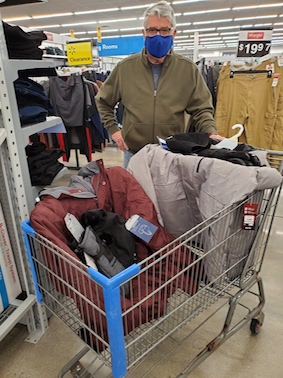 Freedom Grants are an excellent way for Elks to fund their veteran programs and participation in projects for veterans can be a fulfilling experience for Elks who want to get involved. As you prepare to apply for a Freedom Grant, share these stories from last year's grant recipients to get your Lodge excited about volunteering for veterans.
Saratoga-Wilton, New York Lodge No. 161 planned to hold a Stand Down as they have in previous years, but the event had to be cancelled due to COVID-19. Instead, Lodge members adopted area veterans and provided winter gear, clothing, boots, and sleeping bags, as well as hygiene kits from the Red Cross. While delivering these supplies, Elks learned that some of the children in the veterans' families also needed coats, so Elks provided those as well.
The change of plans allowed for a more personal project that gave Elks a chance to get to know the veterans' families. Elks built so much excitement for the project that the Lodge even gained four new members who joined to get involved!
Kenton, Ohio Lodge No. 157 used a Freedom Grant to provide food vouchers to local veterans, sponsor packages sent to active-duty military members, and to deliver Valentines for Veterans to residents in four area nursing care and assisted living facilities.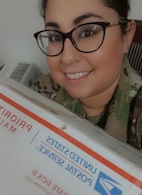 The Lodge received messages of gratitude from all the partners they worked with and from the veterans and military members they served. One of the package recipients had this to say: "THANK YOU SO MUCH! This means the world to me and it's so exciting to get mail and know that you all are thinking of all of us while we are away."
Dunedin/Clearwater, Florida Lodge No. 1525 partnered with the Homeless Empowerment Program in Clearwater to provide household and personal supplies for veterans transitioning into permanent homes. Elks were excited about shopping for supplies and delivering to HEP for distribution to the veterans.
The Lodge reported that many members felt the Freedom Grant "enabled them to show these vets that they had the support of our Elks community even in the toughest of times." And their partner organization was extremely grateful for continued support during a time of crisis.
Click here for grant guidelines and more information about how to apply on April 1.
---
Back to top