Veterans News
Helping Veterans Now with Freedom Grants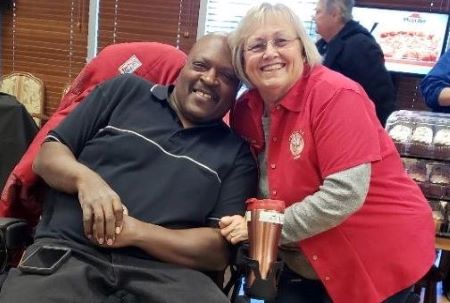 Congratulations to this year's Freedom Grant recipients! All 325 Freedom Grants have been awarded for projects or donations that serve veterans and/or military members in need.
You can view a list of the recipients here.
This year when the COVID-19 pandemic hit the country right before Freedom Grants normally go online, there was uncertainty about moving forward as usual. We opened the Freedom Grants on June 1 to allow Lodges access to grant funds that provide assistance that is needed more than ever.
Planning for projects still involved a lot of uncertainty, but many Lodges have made adjustments and formed backup plans as part of their grant.
One great example is Oak Harbor, Wash., Lodge No. 2362. Elks will partner with local veteran centers to assemble supply packages for veterans in need, which Elks can do at home while social distancing. Distribution of the supplies can take place throughout the grant year, allowing flexibility to adjust for safety and local regulations. The Lodge will also provide holiday food baskets for military and veteran families in need.
Golden, Colo., Lodge No. 2740 will partner with the Survivor Outreach Services Support Coordinator at the Colorado National Guard to provide backpacks of school supplies and a trip to the Denver Zoo for kids from Gold Star families, as well as Christmas gifts. If the trip is prevented by changes in local COVID-19 guidelines, the Lodge's partnership will allow them to donate funds toward increasing their assistance for the same families during the holidays.
The pandemic forced Elks from Taunton, Mass., Lodge No. 150 to cancel their normal events that raise money to provide food assistance to local veteran service agencies. Instead, the Lodge will use a Freedom Grant to provide grocery gift cards and PPE to veterans experiencing food insecurity and in transitional housing.
---
Back to top