Veterans News
2019-20 Freedom Grant Recipients!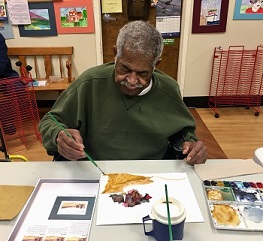 This year the Elks National Veterans Service Commission awarded 325 Freedom Grants, more than ever before!
Freedom Grants provide an opportunity for Elks Lodges to get involved in their communities by supporting veterans and military families in need. Grants were awarded for projects ranging from Stand Downs and transitional housing needs to recreational events and meals hosted for veterans in need.
Read on to learn how a few Lodges are using Freedom Grants this year, and click here to view the full list of Lodges that received 2019-20 Freedom Grants.
Lake Oconee, Georgia Lodge No. 2849 provides art supplies and instructional classes for veterans at the Georgia War Veterans Home. This project enables veterans to spend time in therapeutic art practice and participate in a local art show.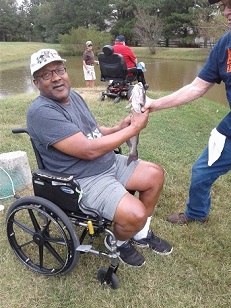 Jackson, Missouri Lodge No. 2652 partners with the VA's HUD-VASH coordinator to provide beds, bedding, and household items for veterans transitioning into housing. Elks deliver supplies and visit with veterans to help build strong relationships with them and their community.
Fayetteville-Springdale, Arkansas Lodge No. 1987 hosts fishing trips twice a month for veterans living at the Fayetteville Nursing Home. Veterans enjoy an outdoor adventure and a chance to exchange stories with Elks.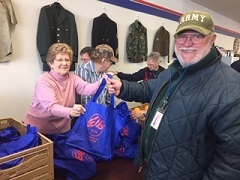 Davenport, Iowa Lodge No. 298 provides meals, clothing, and health supplies at the local Veterans Outreach Center. Elks are on site to serve meals and distribute hygiene items that have been collected at the Lodge.
Boca Raton, Florida Lodge No. 2166 hosts trips to the Dolphin Care Center for veterans with disabilities. Veterans have the chance experience interaction with dolphins facilitated by trained therapists and enjoy a dinner at the Lodge afterward.
---
Back to top