Veterans News
2017-18 ENVSC Budget
The 2017-18 fiscal year is officially here, and the Elks National Veterans Service Commission is excited to kick off another year of serving our nation's veterans. Thanks to a generous grant from the ENF of nearly $2.6 million, this year we are able to keep our programs going strong, and even expand a few.
Check out the chart below for a snapshot of our programs and partnerships for 2017-18.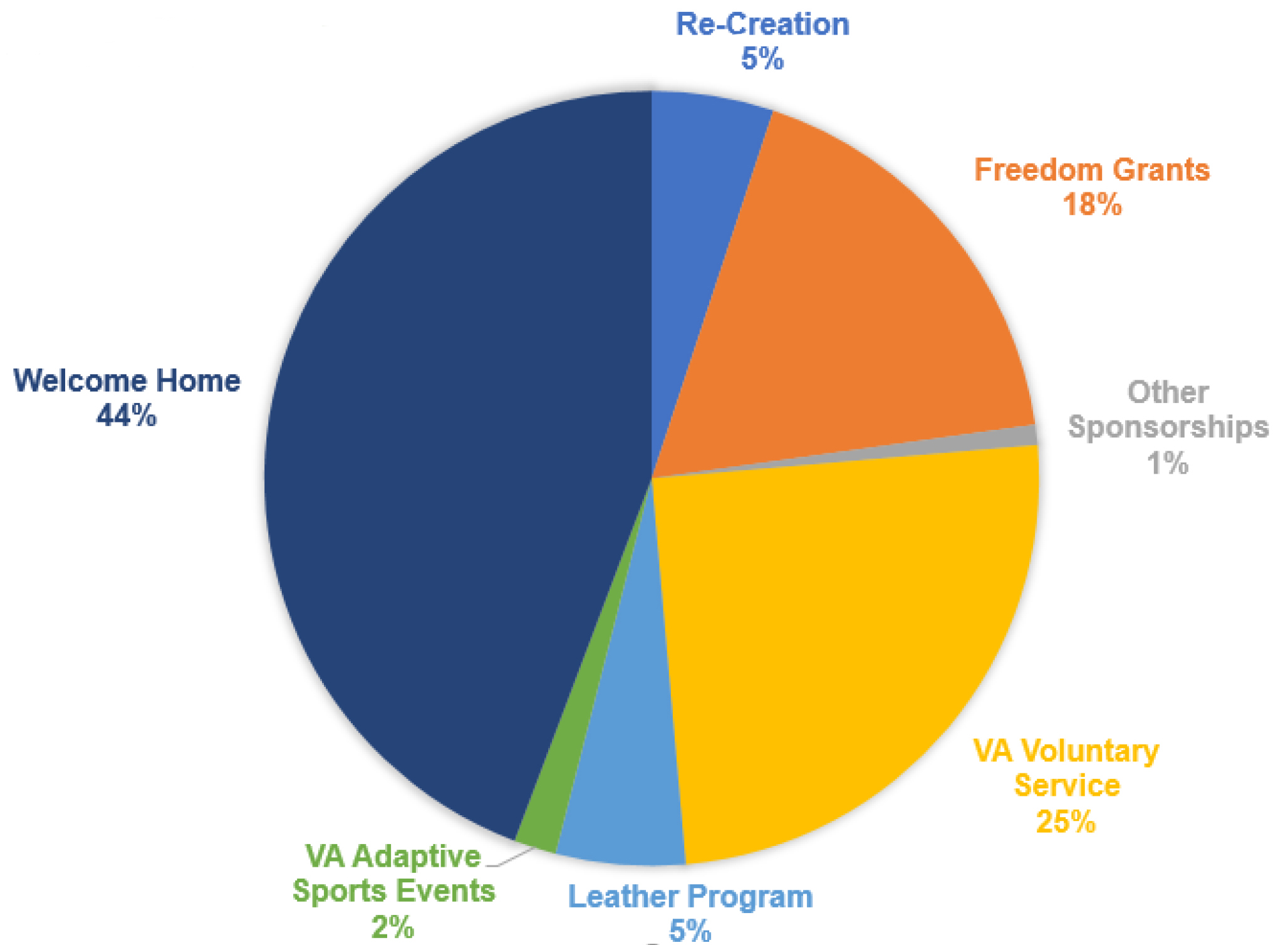 You'll note that Welcome Home is our biggest program, for the third year in a row. We are currently in the 3rd year of a 4-year grant from the ENF, which allocated us with $1 million per year to fight veteran homelessness.
More big news this year is the increase in Freedom Grants, thanks to the addition of 20 more Freedom Grants this year.
There's also a small increase in the Elks Voluntary Service Program, due to the addition of a few new facilities that will receive monthly visits and dedicated support from Elks volunteers.
Our Leather Program continues to be fully funded, allowing us to distribute thousands of gloves and craft kits to veterans each year.
One of the ways we distribute these gloves is by attending, and sponsoring, several VA Adaptive Sports events. These events allow the Elks to play a role in helping recently injured veterans recover and thrive through participation in sports, and assist veterans with disabilities to stay fit and active.
Our support of Re-Creation USA provides comfort and recognition to veterans in VA hospitals and other facilities. By covering all housing costs for the group as they travel around the country, local Lodges are freed to focus their resources and time on serving veterans in their community in other ways.
Finally, the ENVSC sponsors several other worthy organizations, grouped together in this chart under "Other Sponsorships." This includes the Playing Cards for Veterans program, Bugles Across America, and contributions to concerts and resource fairs at VA facilities.
Visit our Partnerships webpage to learn more about these and all our sponsorships.
We look forward to working with you again this year to meet the needs of our nation's veterans!
---
Back to top