Lodge #1899 Home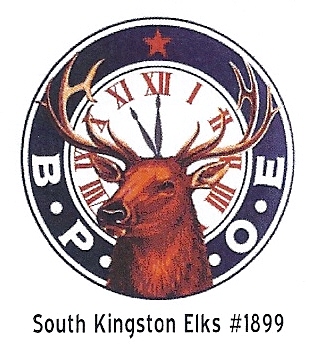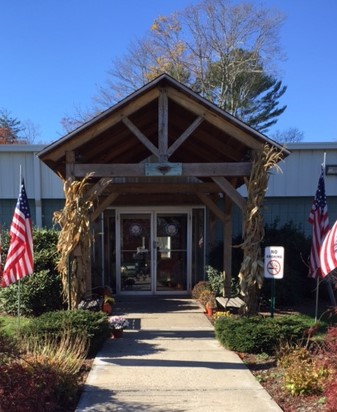 Our Exalted Ruler, Jeff Robert, and all of the South Kingstown Lodge Members wish to welcome all visiting Elks Members along with their families and friends to Our Lodge.
Relax in our comfortable lounge. Enjoy our dining room that seats up to 250 people for one of our events or for your own private function!
We are closely associated with our local Veterans hospital and a local homeless shelter, as well as many other charitable organizations. We are often holding functions and events to fundraise for these many charities. Please take a look around our site and if you have any questions, please feel free to contact us!
South Kingstown Elks Lodge #1899
WELCOME NEW MEMBERS

DO YOU WANT YOUR NEWSLETTER E-MAILED? SEND YOUR E-MAIL TO newsletter@skelks.com. SAVE MONEY FOR THE LODGE REGISTER TODAY!

Do you have news for the monthly newsletter? Deadline for news items is the 15th of the month email articles to newsletter@skelks.com or see Matthew Main, Mary Atzert, Amanda O'Hara, Donna Castle, Claire Link, or Catherine Calore-Waters.

DO YOU KNOW ANYONE THAT NEEDS A BANQUET ROOM? For availability and menu items contact Lisa Weeks at 401-932-0616 or the Lodge Voicemail 401-789-5400 ext. 804.

MONTHLY EVENTS AT LODGE 1899
Lodge Meeting - First and Third Thursday of the Month at 7:00PM
Board of Directors Meeting - Thursdays opposite Membership Meetings at 6:00PM
Bingo and Burger Night - Every Tuesday 5:00PM to 8:00PM
Friday Night "Suppa" or Fish Fry - Every Friday 5:00PM to 8:00PM

Cook-Out On the Patio every Saturday Night. Bring your own food and use the patio grill then kick back and enjoy.

CONTACT US:
60 Belmont Ave
Wakefield, RI
02879-3402
Lodge 401-783-7819
Office 401-789-5400
Fax 401-789-5400
---
Back to top