Photos of Lodge members who visit other Elks Lodges across the country. Our first photos are from Taylor Read and Cynthia Gonzales who visited Jacksonhole Wyoming Lodge. Here is what Cynthia wrote about the lodge:


These are pics of our visit to Elks Lodge in Jacksonhole, Wyoming. This trip took place in late October. As you can see they have a full bodied mount of an elk, the young lady you see, is the bartender/member, I don't remember her name but she was very friendly and took time to show us the place. The elk mounts on the hallway walls are of an elk split in two leading to the women's and means restrooms. At this lodge, they have a full size catering hall with all the amenities, and a bowling alley downstairs with 4 lanes.
Visit to Alamogordo Lodge #1897 For State Convention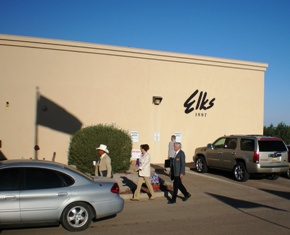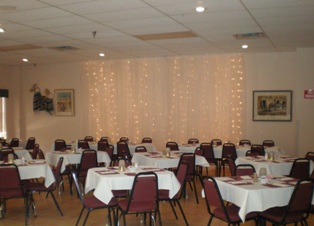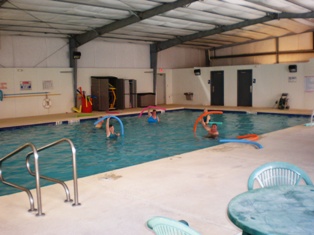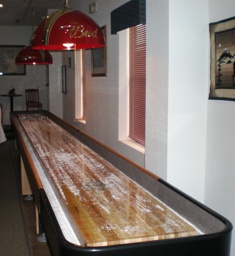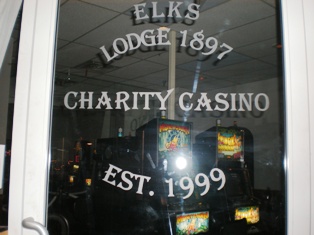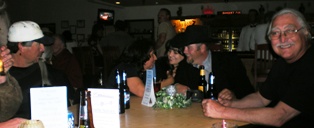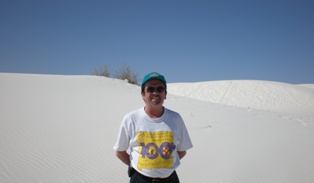 Visit to Los Alamos Lodge #2083 For District Deputy Clinic
Los Alamos is a beautiful mountain city in Northern New Mexico. Los Alamos is home to Los Alamos National Labs and more millionares per capita than any other US city. The lodge host a game room with two pool tables and arcade style poker machine. The bar is very spacious and the bartender was one of the best we have come across. The lodge has a very spacious kitchen and meeting/dining room.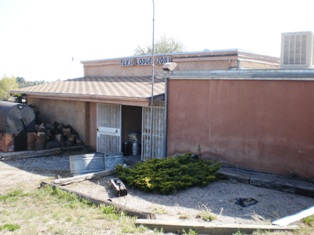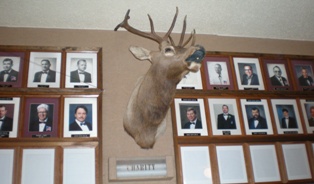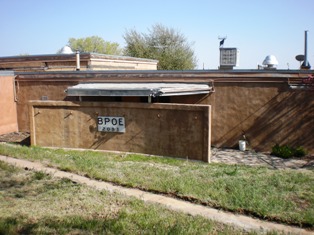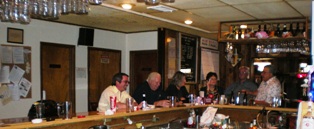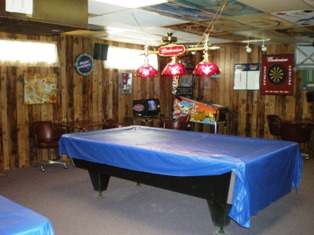 Visit to Farmington Lodge #1747 For State Convention
Farmington is one of the largest lodges in New Mexico. Farmington is in the Northwest corner of New Mexico. The lodge host a game room and two pool tables. The bar is very spacious and the dining room is one of the best and largest we have come across. The lodge has a very unique sunken meeting room, which is one of the most spacious in the state.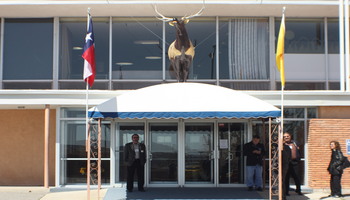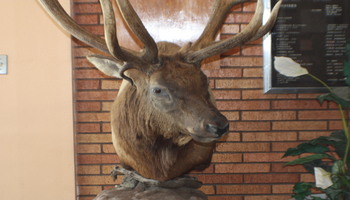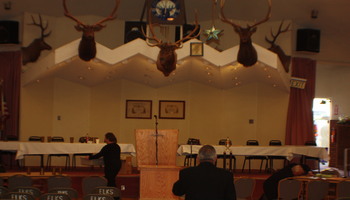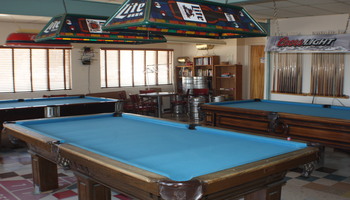 Visit to Gateway Lodge #2411 in Portland Oregon For National Convention
Portland hosted the Grand Lodge Convention in 2009, and did so with great success! The Gateway lodge was kind enough to help the New Mexico Elks out with giving them a room to hold their margarita party. The lodge is 32,000 square feet with 3 bars, a big dining area, large meeting room, and a spa.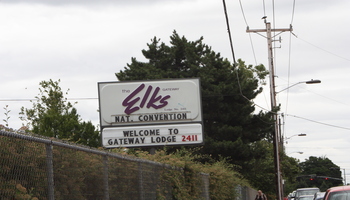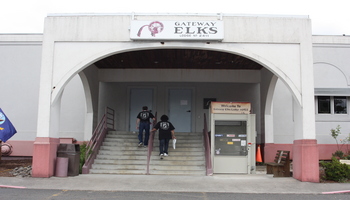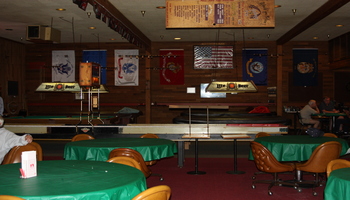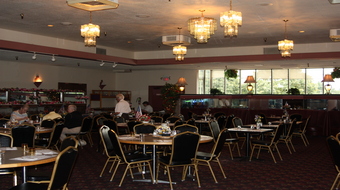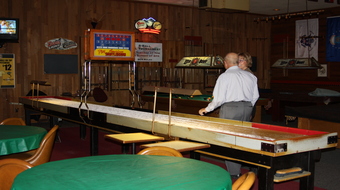 Visit to Albuquerque Lodge #461 For Cerebral Palsy Mailing
Albuquerque is New Mexico's largest city. The lodge host a large RV area for visitors, and has a large bar and meeting room.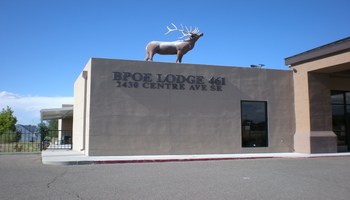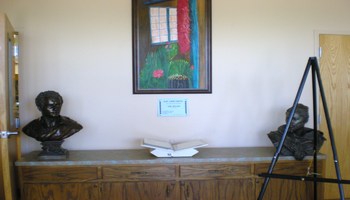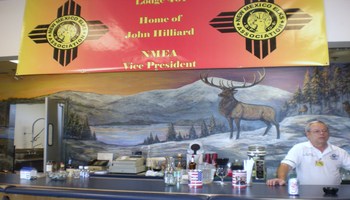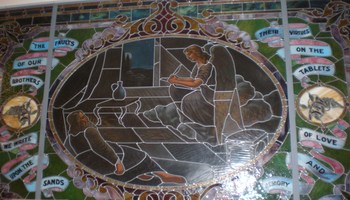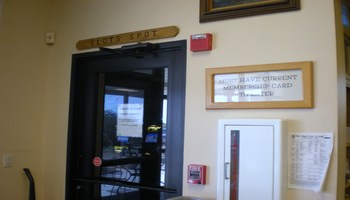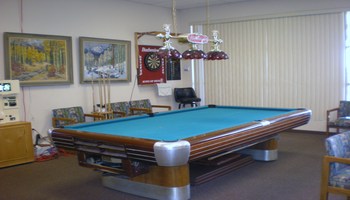 Visit to Colorado Springs and South Dakota!!! Thanks to members Joe and Barbara Venturi and Melanie and Aubri Martinez for taking the time to share part of their vacation with us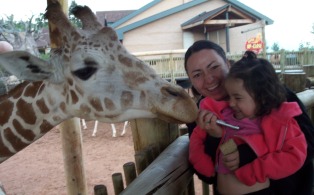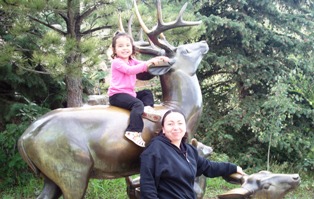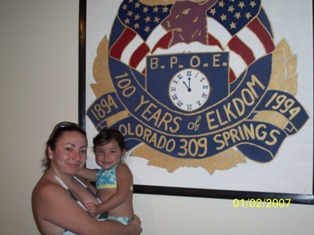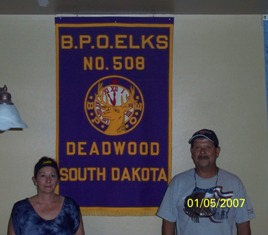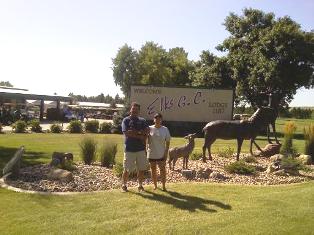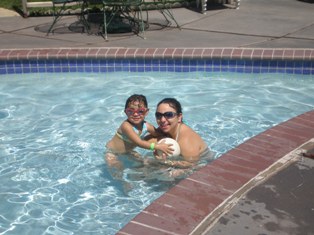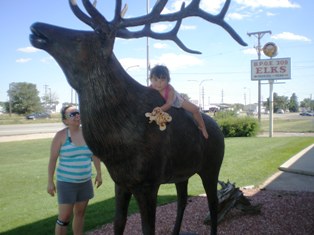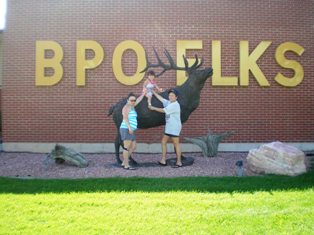 NEW!!! Visit to Woodward, Oklahoma Elks Lodge #1355...Keith and Veronica Morris visited the Woodward, Oklahoma Elks Lodge and visited with ER Terry Belew...the lodge has a big restaurant and lake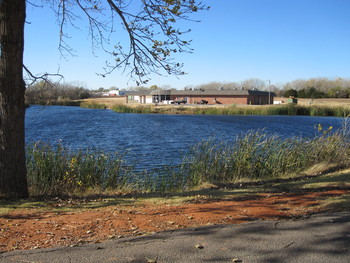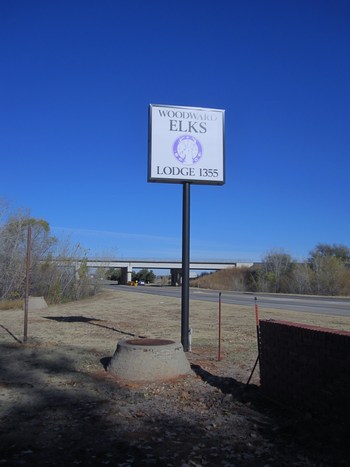 Visit to Las Vegas, Nevada Elks Lodge #1468...Loyal Knight Matthew Solano and member Eric visited the Las Vegas Nevada Elks Lodge and visited with PER/PDDGER Trustee Lee Butts...Matt reported that the lodge was very beautiful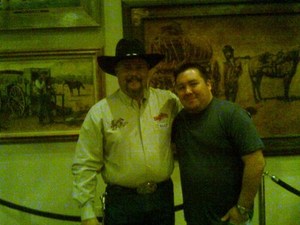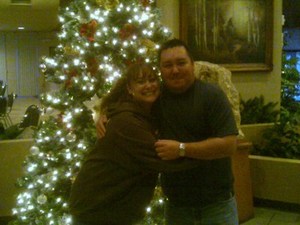 NEW!!! Members Diane Garcia and Ernie Herrera visited Willcox, AZ Elks Lodge #2131 they are pictured with ER Lucy Wilson.