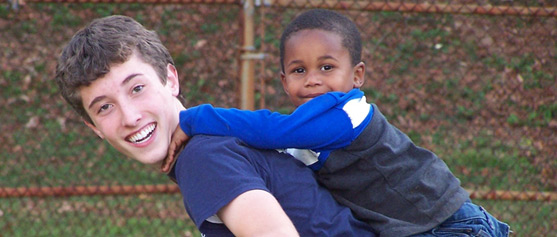 Foundation News
Nester Tan: The Man with a Plan
(posted 09/19/2018)
Thirty six years ago, Nester Tan made the Elks National Foundation the charity he was going to support throughout his life. At the 2018 Elks National Convention, he was honored with a platinum level donor plaque, reaching his goal of donating $50,000 to the Foundation. Read why this moment meant so much to him here.
Learn more...
(posted 09/18/2018)
...about the stories in Heartbeat 59!
Legacy Awards Application Open!
(posted 08/09/2018)
The 2019 Legacy Awards Application is now open. Legacy Awards are $4,000 scholarships available to children and grandchildren of Elks members. Eligibility requirements are outlined here. Learn more here.
The Selfless Sound of Service
(posted 07/16/2018)
In 1931, Elks began awarding college scholarships. Today, the ENF has invested millions of dollars in tens of thousands of students. During the Elks National Convention this year, 150 Elks scholars stopped by to serve and say thank you. Here's their story.
2018 Elks National Convention Recap
(posted 07/11/2018)
Click here to relive the 2018 Elks National Convention in San Antonio.
150 Tweets for 150 Years
(posted 07/05/2018)
The #ElksFamily network is a web of connections. Check it out by viewing the social media coverage from the 2018 Elks National Convention. Recap with us on Twitter and Facebook.
2018-19 Grant Year
(posted 07/05/2018)
The 2018-19 Grant Year kicked off on July 1! Learn more here.
Team Ingraham: The ENF's Maine Squeeze
(posted 06/14/2018)
Al and Stephanie Ingraham might be married, but they're also both fundraising chairs for separate Lodges in Maine. Competition aside, they're united by one goal: to motivate other Elks to join the Fidelity Club. Read why it's so important to them here.
Learn more...
(posted 05/15/2018)
...about the stories in Heartbeat No. 58!
Elks National Foundation 2018 Convention Schedule
(posted 05/14/2018)
Check out the ENF's schedule at the Elks National Convention here.
History Repeats Itself
(posted 05/02/2018)
This year, the CIP was hoping to sustain the record-breaking number of Beacon Grants awarded last year, but we should've known the Elks Lodges would outdo themselves! Learn more about the 1,062 grants that were approved here.
Breaking Records and Taking Names
(posted 04/12/2018)
2017-18 was another record breaking year in donations to the ENF. Thank you for your continued support!
LEAD 5
(posted 04/02/2018)
It's that time of year, again! As the 2018 Most Valuable Student contest comes to a close, we are gearing up to welcome the Top 20 MVS Finalists to Chicago for Lead 5—the fifth annual MVS Leadership Weekend April 26-29. We're proud to announce the 2018 Top 20 MVS Finalists.
Donations Deadline Approaching
(posted 02/21/2018)
Donations are due in the Elks National Foundation's mailbox by March 31, 2018 to count toward the 2017-18 fiscal year. The office will be closed for Good Friday on March 30, so get those donations in to ensure you do not miss the deadline!

Click here to get your donation in online today.
Legacy Awards Deadline Approaching
(posted 01/24/2018)
Legacy Awards applications are due online no later than 11:59 a.m. CST on February 2, 2018.
ESL with E-L-K-S
(posted 01/24/2018)
Manasquan, N.J., Lodge No. 2534 used a Beacon Grant to fund English as a Second Language courses hosted at their Lodge. Read how it helped the many Spanish-speaking members of their community while building new ties here.
The Muns Are the Ones for Fidelity Club
(posted 01/18/2018)
Before Courtney Muns could join her father in joining the Elks, she made a trip to Austria to compete in the 2017 Special Olympics Winter Games. Read more to find out how well she placed and about her journey to Elkdom.
Dennis Makes the Case for Serving Veterans
(posted 01/12/2018)
Navy veteran Dennis Case joined Plano, Texas, Lodge No. 2485 a little over five years ago and has continuously found new ways to support and care for our veterans. Read his story here.
The Latest with Loosli: Elkdom
(posted 01/12/2018)
Sean Loosli has been active within the Elks scholars' community since he was a top Most Valuable Student in 2003. Now, he's officially an Elk himself! Read how his journey to Elkdom has come full circle here.
The Cornerstone of Compassion
(posted 12/21/2017)
When Averey Ruble stepped in for her parents to help her Lodge adopt a family this Christmas, she didn't realize the impact she was going to make for not one but two families this holiday. Using a Cornerstone Grant available exclusively to Legacy scholars and donations from her Lodge, Averey made a lot of children happy. Read her story here.
But Last, Coffee
(posted 12/19/2017)
Makenna Cannon started as the Programs Assistant at the ENF one month ago, so of course we asked her to share what her experience has been like working in the Scholarships department. Check out her blog post here!
Elks Stand Up to End Veteran Homelessness
(posted 11/28/2017)
The Elks Headquarters staff and Elks scholars volunteered at Standdown in Chicago. Read about Communications Assistant Taylor Odisho's first experience at the event and the impact Marine veteran Simon H. Garcia had on it on our blog.
2018 Most Valuable Student Contest
(posted 11/27/2017)
The Elks National Foundation is proud to announce the launch of the 2018 Most Valuable Student Scholarship contest! Applications are due online at 11:59 p.m. Central Time, November 27.
Catch Her in Chicago
(posted 11/14/2017)
Former WNBA player Tamika Catchings will be the keynote speaker at the 2018 Hoop Shoot National Finalists Awards Banquet in Chicago on April 21.
The Elks Celebrate Veterans Remembrance Month
(posted 11/09/2017)
After veterans return from serving our nation, it's our turn to give back to them. Especially when they fall on hard times. Each day, more than 40,000 veterans spend their nights in makeshift beds on the sides of roads and highways.
---
Back to top