10 Resources for Engaging Elks Scholars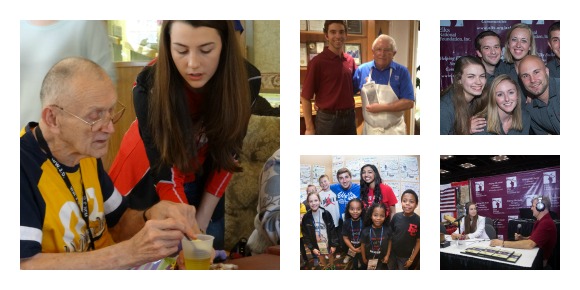 1. Find Elks Scholars: First thing's first—find Elks scholars to work with! Click here to find scholars in your area.
2. Don't be Afraid to Ask: Nationally, about 27 percent of teens volunteer, whereas 100 percent of MVS scholars engaged in service their senior year of high school. It's clear that Elks scholars are passionate about service, so don't be afraid to send an email about upcoming opportunities to give back. Let Scholar Advisory Board President Devin Noonan explain the importance of asking.
3. Keep Asking: Elks scholars are naturally busy on campus with classes and extracurriculars. Don't get discouraged if they can't make the first opportunity you contact them about. Continue to notify scholars of opportunities on school breaks or weekends. Be tenacious and keep asking! Watch our Programs Relations Associate and Legacy scholar Maryann Slater discuss the importance of asking more than once.
4. Offer Personal Opportunities: Is there an Elks scholar in your area majoring in photography? Ask them to be the official photographer at your upcoming grant event. An Elks scholar with a passion for college sports? Have them help run the Hoop Shoot. Create engagement opportunities that are personal and productive for you and the scholar.
5. Enlist a Cornerstone Grantee: Did you know Legacy Awards recipients have the opportunity to secure funding for a charitable project at their local Lodge? Read the details here and reach out to collaborate on a new or upcoming charitable project!
6. Stand Out: Let Scholar Advisory Board alum Macy Warburton tell you about making personal connections, and standing out as an organization in order to engage scholars.
7. Loop in a Legacy: Legacy Awards recipients are required to volunteer with an Elks Lodge once per year in order to receive scholarship funds. Provide them with a meaningful way to fulfill this requirement and a chance to get to know their Elks family! Click here for more information.
8. Take in a Talk Show: At the 2014 Elks National Convention in New Orleans, some of our inaugural Leadership Weekend top 20 MVS scholars sat down on set for Midday, a talk show all about the ENF. Watch what they had to say about engaging Elks scholars.
9. Stay Up to Date: Follow ENF Scholars and the ENF on social media to stay on top of updates and ideas for engaging scholars.
10. Ask the Office: When in doubt, reach out! Contact the Scholarship Office at scholarship@elks.org or 773/755-4732 for even more advice, ideas and information.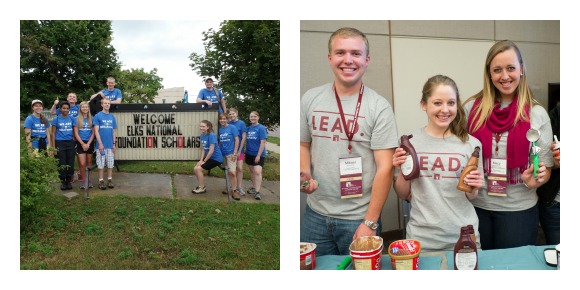 The Elks National Foundation allocated $9.77 million this year to fund the Community Investments Program. Lodges meet local needs in Elks communities through Beacon, Gratitude, Promise and Impact Grants. These grants offer Lodges opportunities to serve the community in ways that will raise the Lodge's profile, energize the membership, encourage former members to return to the fold, and gain the notice of people who want to be part of an organization that's doing great things. To learn more about the Community Investments Program, please visit www.elks.org/enf/community.
---
Back to top