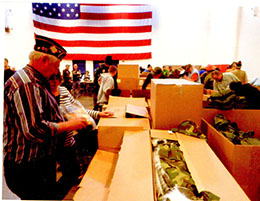 In San Diego in 1988, two Vietnam veterans held the first "Stand Down" to reach out to homeless veterans in the area and provide them with the resources and assistance they needed.
Since then, the concept has spread across the country and just a few years ago, Rockingham County in North Carolina began its own Stand Down tradition. Thanks to the ENF Beacon Grant, the Elks at Reidsville Lodge No. 1723 are a strong part of that tradition.
A Beacon of Opportunity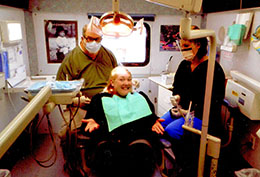 For the past two years, Elks have used Beacon Grant funds to reach out to veterans in need at the event. Though the Lodge had never applied for a grant before last year, members found the process simple and the timing perfect.
"I saw Beacon Grant information in one of the newsletters last year," says CIP Project Manager Curtis Pierce. "I went to our Lodge Secretary and asked her to help me apply for this grant."
Last year's event was a success, and the Lodge was eager to help again this year. "I was so happy to see that the grant had been increased to $2,000 this year," says Pierce, a Vietnam Veteran himself. "This is a costly event but well worth every cent for our homeless and needy veterans here."
All Together
The event also takes a lot of work, and the Elks certainly did their share.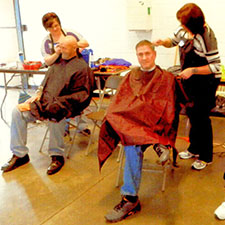 Lodge members put in nearly 100 hours planning, preparing for and volunteering at the event this past November. At the event, each veteran who arrived looking for assistance paired up with a veteran who came to volunteer. They navigated the event together. Community partners and organizations helped to provide the veterans with VA benefits assistance, counseling, clothing, housing assistance, and mental health, dental and medical services.
Altogether, 42 veterans received help at the Veterans Stand Down.
"The Lodge reacted very positively to the event," Curtis continues. "We served a population very dear to us."
Through Beacon Grants, the Elks National Foundation gives Lodges the opportunity to develop an ongoing, charitable, Elks-driven community project. These $2,000 grants are available to all Lodges. Beacon Grant applications are due March 31. Apply today! To find out more about Beacon Grants, visit the ENF Beacon Grant webpage.